19 November 2018
Can You Shoot Professional Real Estate Photos With A Smartphone?
In this article we'll finding out if we can shoot a property professionally using a smartphone. We understand that some real estate professionals may not have access to professional photography gear or have the marketing budget to hire a professional photographer, so we want to test if using a phone camera is a valid option.
To do so, we'll be using the Samsung S9+ with the click on Moment lens (so we can take wide angle shots). For comparison purposes, we'll also be shooting from the same perspective using the Nikon D-7200 pro setup.
THE PHONE SETUP
- Samsung S9+
- Moment Wide Angle lens
- Moment Phone Case
(You will need this to be able to mount the lens on your phone, they also double up as a great phone cover. These only cost $30).
THE PROFESSIONAL DSLR SETUP
- Nikon D7200
- Nikon DX AF-S 10-24mm f3.5 lens
- Nikon Speedlight SB-910 with diffuser
- Tripod
POST EDITING
All images have been edited using our US$1.60 Image Enhancement Service.
LIVING ROOM
The DSLR has performed better than the Samsung S9+. The colors are far richer and the image looks slightly more spacious due to the wider lens. There is also more detail in the sky as HDR bracketing has been used. To read more about HDR photography, check out HDR BRACKETED IMAGES - HOW IT WORKS.
The colors look slightly washed out on the Samsung S9+. The sky has less detail in it as only 1 exposure has been taken in a single shot.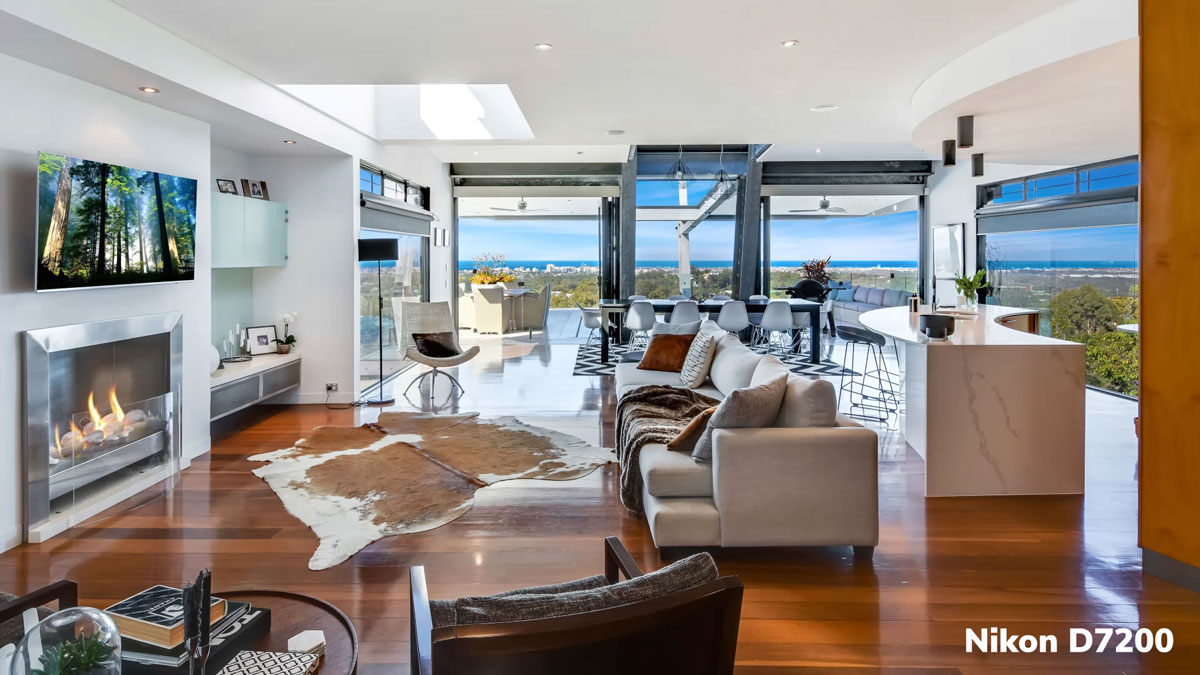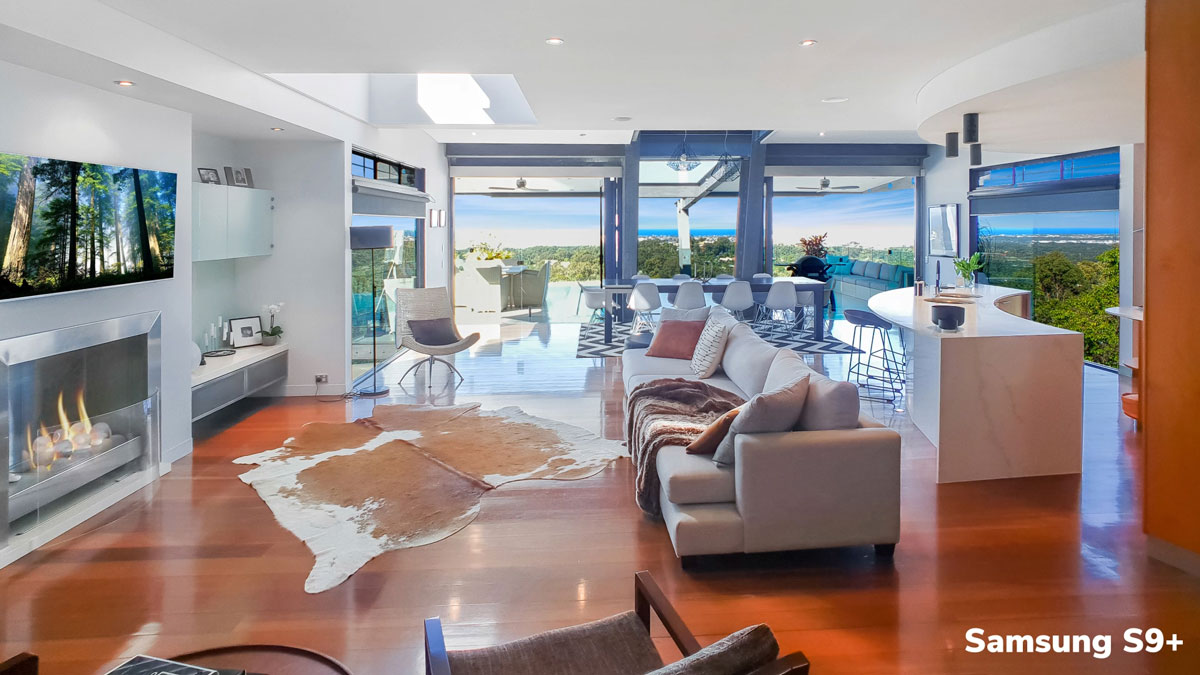 OUTDOOR ENTERTAINMENT AREA
The Samsung S9+ has performed fantastically in the outdoors entertainment area. Phone cameras tend to perform better in well lit conditions.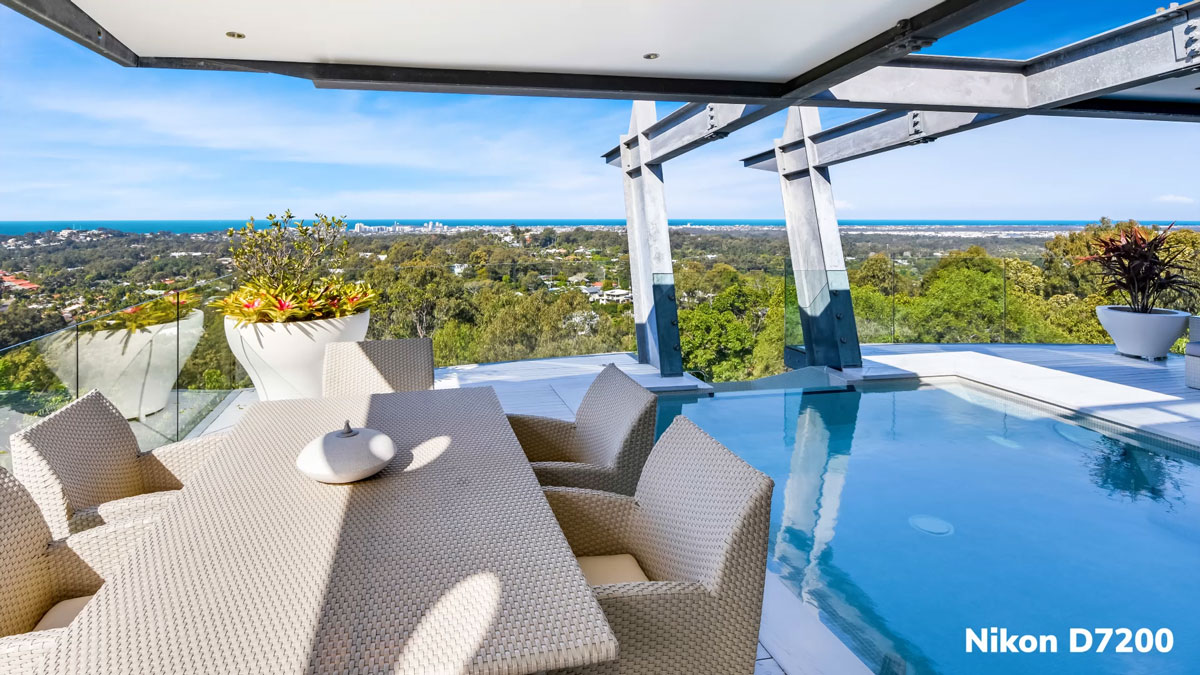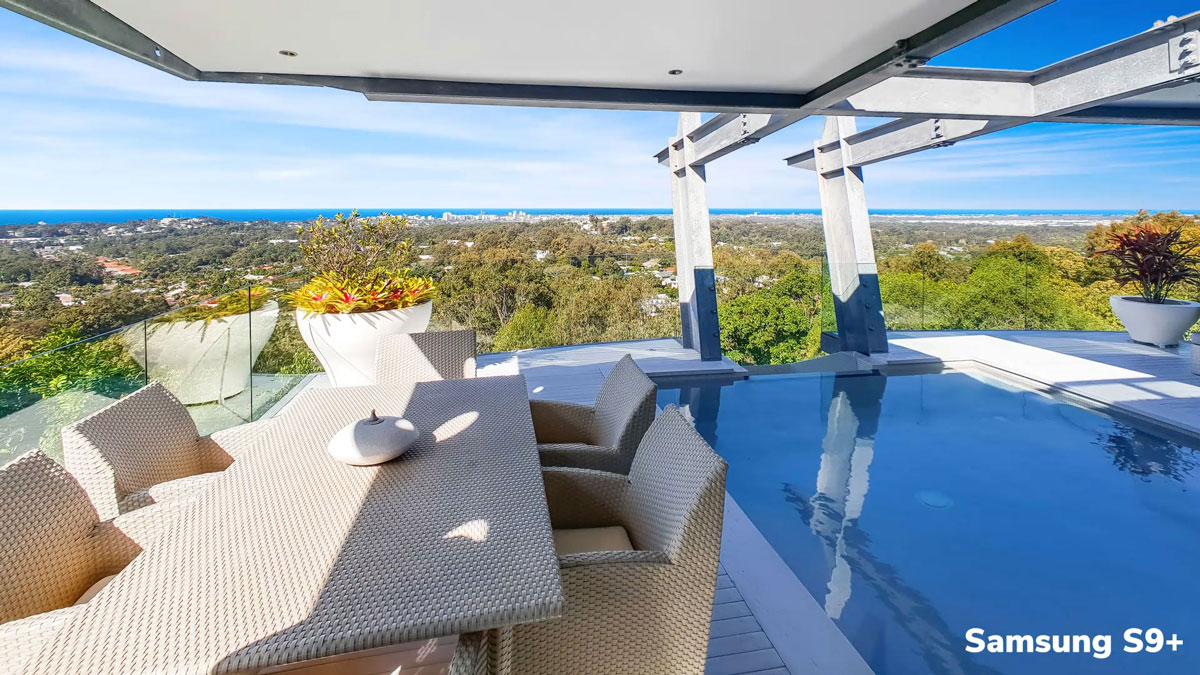 CONCLUSION
There are obvious differences comparing a Pro DSLR to the phone. The Nikon has performed perfectly, however the phone also produced amazing results. Sure, it couldn't achieve the same level of fine detail and lighting as the Nikon, but that really is to be expected.
So, does that mean the phone failed? Not at all. Considering most agents are using the photos on a website and small print, the phone produced quality images with a professional look, making it a perfect option for anyone not experienced with cameras or doesn't have a budget for a professional photographer to shoot the property.