THE BOXBROWNIE.COM SEPTEMBER WRAP
We're excited to say things don't seem to be slowing down at BoxBrownie.com, with more updates and changes happening.
Texas Travels
In September Brad and Peter, were off to Texas to catch up with clients and attend the Texas Association of Realtors Conference. In addition, to catching up with clients across the region.
Texas Realtors Conference
Early September, Brad, and Peter spent a week in Texas to attend the Texas Realtors Conference and visit local realtors. Our second major event in the US proved to again be another great success. It again gave us an opportunity to meet local realtors and find out how we could help them with their photo editing and marketing needs.

Brad and Peter, also used the opportunity to provide demonstrations, to Texas Realtors, on the benefits of using BoxBrownie.com as part of their marketing process. The guys came back with so many great stories and loved the Texan hospitality, they can't wait to get back!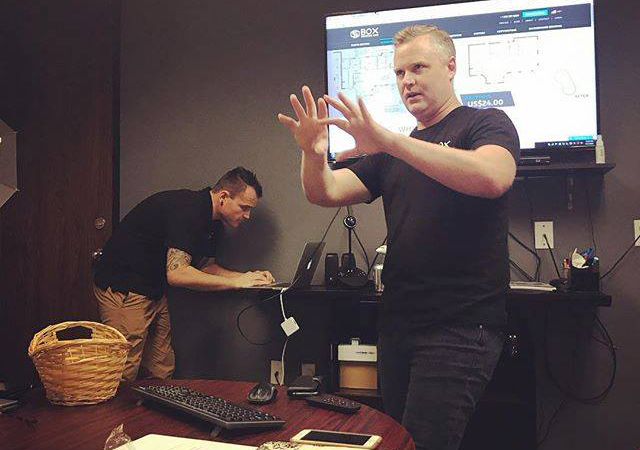 The Month Ahead
October will see Brad and Mel head off to the UK for the first time, in early October. Then later in the month, you will see the full BoxBrownie.com team in Chicago for NAR.
MIPIM UK Innovation Conference, London (18 to 19 October)

Make sure you drop by booth C-39 in the Innovation Forum at the conference, to say hi to the team. We will be providing demos and showing realtors how easy it is to integrate BoxBrownie.com into their marketing process.
Click here to find out more.
National Association of Realtors Conference, Chicago (3 to 6 November)

We are excited to be exhibiting at one of the largest US real estate conferences in November. The team will again be providing some great giveaways for realtors who come and see us at booth 1225.
Come and join us at what looks to be a great few days!
Keep on the lookout for our monthly newsletter, to keep up to date with what is happening at BoxBrownie.com.
---