CLOSING TIME: HOW TO CLOSE MORE REAL ESTATE DEALS IN LESS TIME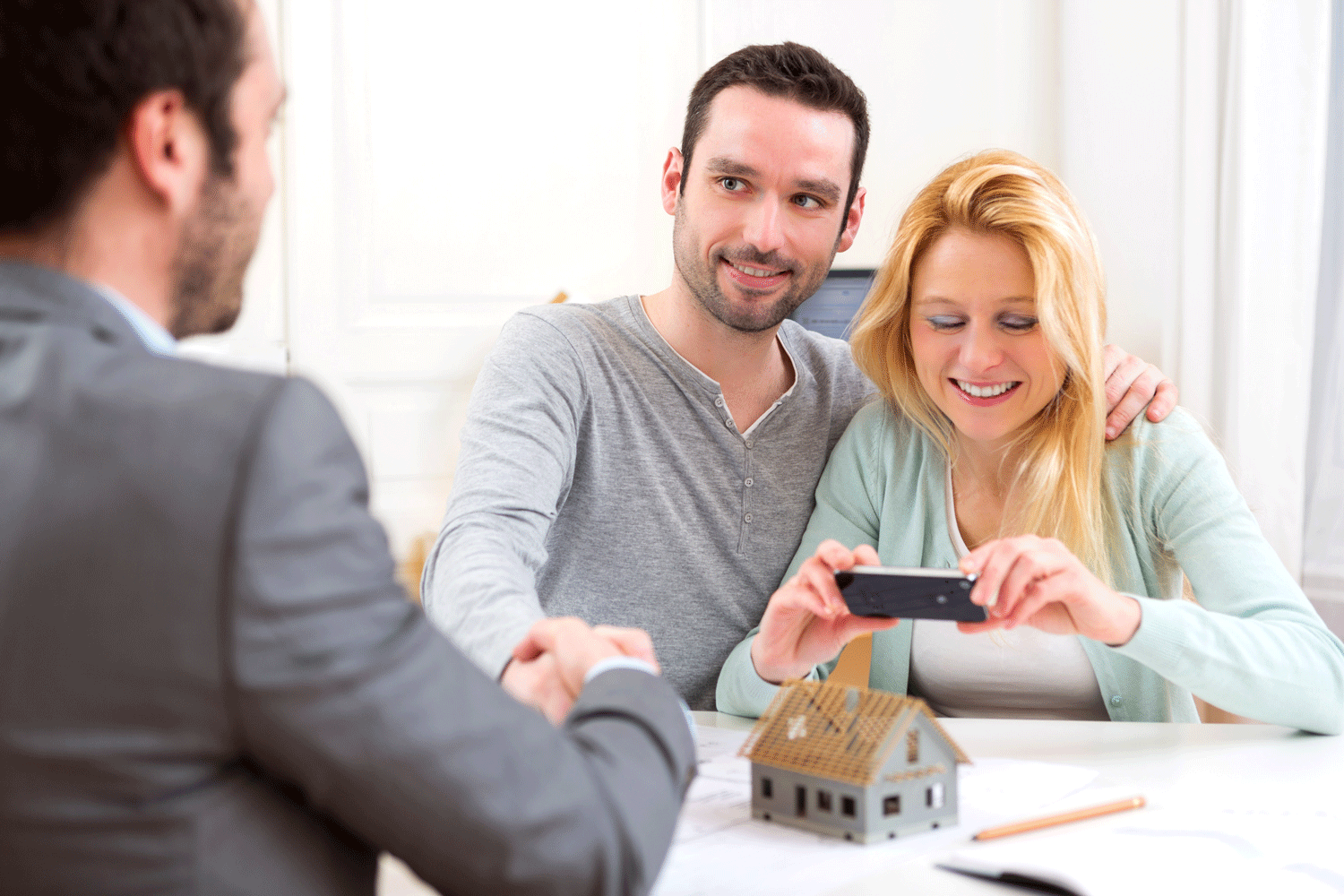 Introduction:
If you can master the art of closing real estate deals quickly (beginning the moment the ink dries on your listing contract) you will experience the joy that arrives when a career takes flight. In this post, we'll show you how to close more real estate deals in less time, without resorting to pressure tactics.
Fortunately, the digital technology available in this age of the metaverse makes it easier than ever to trim down the time between listing and closing.

If you're not taking full advantage of the proptech that can slash your listing-marketing-closing timeframes, this post will be a revelation! Without question, virtual property marketing technology has become the best friend of the agent in search of a speedy close.
It comes down to turnover. When you cut down on the time it takes to sell a listing, and do this for all your listings, the fruits of your profession will dangle about you and present themselves to be plucked.
An error of many real estate agents is to try to speed up the transaction process via pressure tactics. This is the last thing you should do. When buyers sense pressure from an agent, they tend to make like frightened fish and scatter.
Yet if you, as an agent, want to achieve constant progress in your career, you are going to have to find ways to decrease the time it takes to sell every property you are contracted to list.
Thanks to technology, it has never been easier to speed up your real estate transactions. There are many ways technology can work miracles upon your listing-to-closing times.
Speed Up Your Speed To Market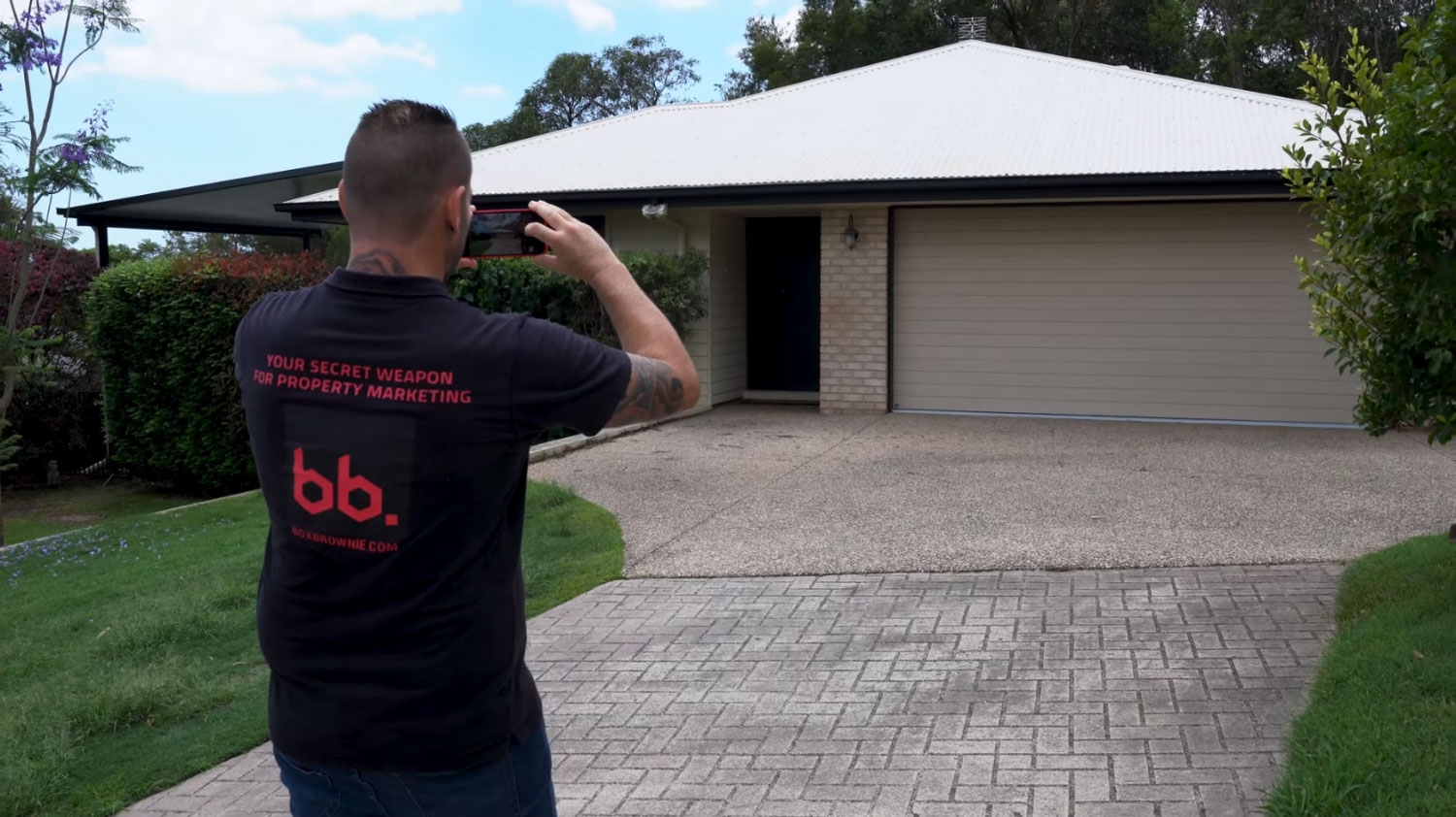 Your smartphone is your greatest asset in cutting down the time it takes before a listing can go live on the MLS sites. Here, our Brad Filliponi conducts a tutorial on how to shoot real estate with an iPhone 13.
Thankfully, in the era of the smartphone, it has become possible to have professional quality images posted online within 24 hours of signing the deal to list a property.
At BoxBrownie.com we have specifically designed software to ensure that images you shoot with a smartphone can look spectacular and be posted online within 24 hours of shooting.
Your smartphone and a basic understanding of how to shoot a property for a real estate listing are all you need to get any property you list live on any MLS site in less than a day. Check out our co-founder Brad Filliponi's video on how to make this happen.
The smartphone has done away with the long delays agents often experience when trying to book a professional photographer for a shoot.
Many agents, like Jesse Peters of Winnipeg, Canada have discovered that by using their smartphones in tandem with our Image Enhancement services they can obtain professional quality images within 24 hours of photographing a property.
Jesse now shoots all his listings with his smartphone and leaves the editing up to us.
Speed Up Your Marketing



No need to wait for the clouds to part or the sun to set, or even for the grass to turn green. Our Day to Dusk feature can do that for you within 24 hours. USD $5.
Speed to market is directly related to speedy marketing. Technology enables your marketing materials to come out much faster, without sacrificing any of the quality.
Our Day to Dusk feature is a perfect example of this. Most people who cough up the USD $5 to obtain one of these heroic images for their listing do so because nothing can match the breathtaking result of our Day to Dusk edit.
Ines Hegedus-Garcia, however, started using this service because of its ability to save a whopping amount of time.
"After sitting in my own listings with a professional photographer for over five hours waiting for dusk, in order to get beautifully lit photos, I had to try the easy and inexpensive Day to Dusk options," she told us in a recent feature.
This is exactly why Brad Filliponi conceived of the edit in the first place. Remember, Brad was a real estate photographer for 16 years. He more than anyone understands the agony of waiting around outside properties for the sun to reach just the right level so that he could get just the right shot.
He also realized that time saved in the editing process was time that could be spent shooting other jobs, or attending to the growth of his business.
Our Day to Dusk edit enables you to achieve breathtaking results with the speed of a selfie.
Improve Your Marketing
Why does improved marketing help you close deals faster? The answer is easy. It garners the interest necessary for a seller to receive the sort of offer they are hoping for.
As the NAR has reported for the past several years, listings that contain professional images, a Floor Plan, a Virtual Tour, video, and quality written copy have a much greater chance of receiving a solid offer, not to mention multiple ones.
Each of these criteria is delivered via technology. And if these are the criteria you must fill to attract the offers necessary to turn listings over quickly, you're in luck. It's never been easier, faster, or more affordable to do so.
As many of our customers discovered in the years of the pandemic, another upside to high-quality virtual property marketing is that it tends to spark the bidding wars that lead to deals closing fast and over the asking price.
Our technology can make the most mundane image of a property pop beyond all expectations.
Expand Your Reach (Investors, General Public, Foreign Buyers)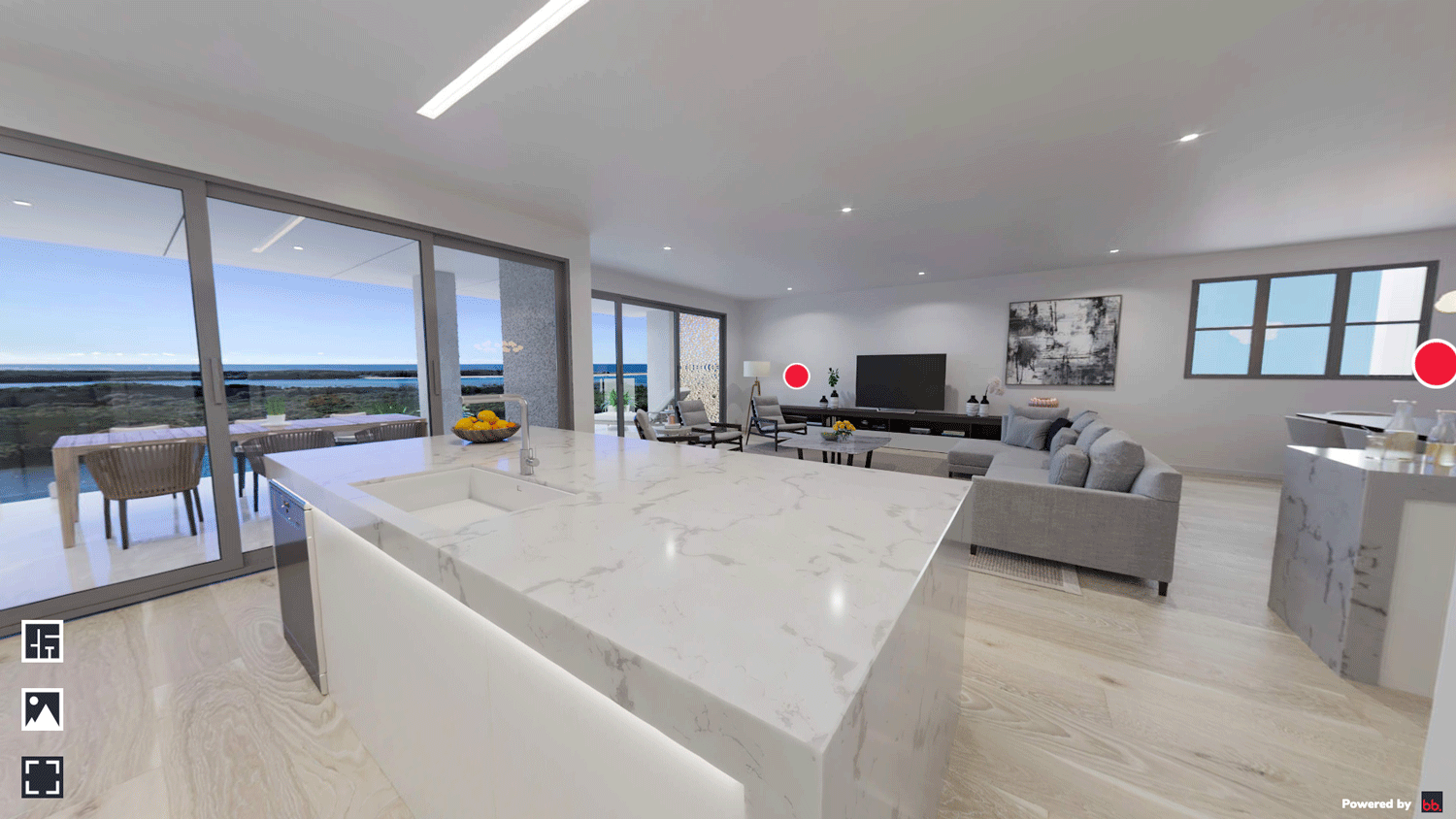 This still from a 3D Render Tour that we put together for Australia's Nexus Building Group resulted in a sale to a Singaporean buyer who had taken the tour online from Singapore during the pandemic.
Just ask Luke Dzufer of Nexus Property group about the ability of our technology to expand your marketing reach.
Luke dialed the BoxBrownie.com hotline when the pandemic hit and government-imposed lockdowns prevented all public viewings of properties and showrooms.
"When the pandemic started we were mid-campaign trying to sell the units, people weren't able to travel to the Sunshine Coast, so doing the Virtual Tour connected our product with anyone across the world," Dzufer told us in a profile piece we completed last year.
His challenge was to sell 16 high-end units on a $5,000 marketing budget during a time when no one was allowed to visit their showroom.
We knew that if anything could get the selling started it would be the 360° Render Tour, which is fast becoming the darling of the metaverse.
Luke trusted us with this, and we put the CGI magic into overdrive, creating a stunning virtual walkthrough of one of these beautiful unbuilt residences.
"BoxBrownie.com had the team and software to help bring our units to life. They had a clear and easy line of communication for changes and updates. Always available and were able to provide quick turnaround times," Dzufer said.
What happened next exceeded anyone's expectations. Dzufer, in Australia, got a call from Singapore.
A prospective buyer had taken the virtual walkthrough and wanted to know more.
This call turned into a sale.
Screen And Qualify Your Leads
One thing that became clear when the pandemic put an end to open houses and in-person viewings is that the 360° Virtual Tour is a great way of weeding out the tire-kickers.
Above we've talked about why buyers want to see a Virtual Tour, but agents have come to love these tours because people who contact them after taking one are far more likely to be serious about purchasing than those happy citizens who just like to check out the open houses on a weekend.
These folks have their role in the sales process. At the very least they are all leads. But gathering leads and closing deals quickly are two very different funnels of the sales cycle.
And just as the open house tourists can be nurtured into fruit-bearing leads, they can also interfere with an agent's efforts to give serious buyers the time and attention they deserve.
There are no doubt virtual tourists out there, too. But the beauty of the Virtual Tour is that the curious can take one without taking time away from the agent whose mandate is to sell the property.
Overcome Roadblocks
The roadblocks that can delay, or even thwart a deal is in its final stages are fairly common.
Building and pest inspections are often required
Financing requires arrangement
Local lawyers need to be lined up to look after both buyer and seller.
Tradespeople may need to be consulted for quotes on future work.
Signatures need to be gathered and verified
Money needs to be transferred.
If you want to dramatically reduce your closing times, it's your responsibility as an agent to anticipate these roadblocks and use the available technology to help your clients overcome them.
Take the time to compile a document, that connects clients to at least three lawyers, building inspectors, mortgage brokers. Don't leave it up to the client to track these professionals down. Solve the problems before they arise, and deals will close faster.
The End Result:
The agent who masters the art of the speedy turnover will most likely look back upon a year of increases in:
Median house price
Number of transactions per year
Sales volume and GCI (Gross Commission Income)
Net revenue
Annual profit
Distribution of client type (ie. to have a greater mix of retirees, first-time buyers, investment buyers, and sellers)
---