28 September 2018
Real Life Example On Zillow - How To Market This Dallas House Better!
In this article, we'll be reviewing a property located in Dallas which we've found on Zillow. We'll be giving you some photography pointers on how it could have been shot better and also be exploring what can and can't be done in the editing process. Basically we want to show you how to make your listings stand out!
Front Exterior
The front exterior is such an important shot, especially if you're using it as your hero shot for your listing. Overcast skies (see image 1A) just don't do your listing any favours. You can easily transform this with our 16 step image enhancement process, which includes sky replacement, to achieve a striking property image.
Keeping lawns trimmed (see image 1B & 1C) is great as it makes the property more presentable to the eye.

We would definitely recommend using a day to dusk edit on this exterior shot (see Image 1). Using a twilight shot as your hero shot has been shown to generate 4x more clicks compared to a day shot. A Day To Dusk edit is only US$4 with a 24 hour turnaround time.

Image 1. Before: A) A property with an overexposed sky can be unattractive to the eye; (B,C) The lawns have been maintained which is good as this helps to achieve a professional-looking photo. After: A day to dusk edit has been applied to create the perfect hero shot.
Living Area
Overexposure is a big no-no in property photos. Here you'll see the ceiling blown out (see image 2A). When an area is overexposed it makes it very difficult to restore.
You'll notice in the image below that the there is a fireplace. Our 16 step image enhancement process includes turning on empty fireplaces (see image 2B).
Please note that this image is a low resolution photo which is harder to restore than a high resolution image. It is always best to shoot high resolution photos as they will always produce a better final result.

Image 2. Before: A) Overexposed ceilings are hard to restore. Our editors will do our best but it is always best to shoot the image at the correct exposure; B) Empty fireplaces look more attractive when a fire is added. After: Using our 16 image enhancement process for US$1.60, the wall and ceiling color has been corrected. Fire has also been added to the fireplace to give a warmer feel to the property.
Living Area (Part 2)
Once again, the photo is overexposed (see image 3A & 3C). It can be very hard for our editors to restore an image when an area is blown out (and contains no information). If shooting with a DSLR, try using a lower ISO (closer to 100), increase the shutter speed or close off your aperture.
In the after shot, empty fireplaces can be be turned on using our 16 step enhancement process (see image 3B). We've also corrected the color as best as possible. We're unable to bring back detail in the ceiling as this area contains no information in the original shot.

Image 3. Before: A) Overexposed ceilings affect the overall presentation of the room. It is always best to shoot the image correctly; B) Empty fireplaces can be turned on using our image enhancement process to give the room a character boost. After: Our image enhancement process for US$1.60 has made this shot look better; fire has been added to the fire place, colors have been balanced. However, detail in the ceiling cannot be restored as it's overexposed.
Kitchen
This kitchen shot has the same issue as the previous 2 shots - it's overexposed. The overexposed ceiling and door contains no information and unfortunately we can't bring back photos from the dead during the enhancement process.
Industry professionals would typically use HDR photography to ensure the shot is exposed correctly. You can learn more about HDR photography in the articles below:

HDR BRACKETED IMAGES - HOW IT WORKS
FAST & EASY HDR PHOTOGRAPHY TIPS FOR REAL ESTATE

Image 4. Before: The overexposed roof drowns out the image and takes away the focus. After: Using our image enhancement edit, we're able to correct colours in the kitchen area. However, we can't restore the detail in the ceiling or the doors as the original shot is overexposed.

Bathroom
With this bathroom shot, the white balance is off. This is quite common especially if shooting in automatic mode.
After image enhancement has been applied, the color of the walls have been restored and the image looks a lot more presentable.


Image 5. Using our image enhancement edit, you can see the difference between the before and after photos of this. The color restoration makes the the space look cleaner and more appealing.
Bedroom
This empty bedroom looks cold an uninviting. We recommend using virtual staging where CGI technology is used to add photo-realistic furniture to the room.
Virtual staging helps buyers visualise a property's potential and it is statically proven to sell properties quicker.
We offer virtual staging for only US$32 per image with a fast 48 hour turnaround time.
Please note that we didn't virtually stage the shot below, but you may see other examples here: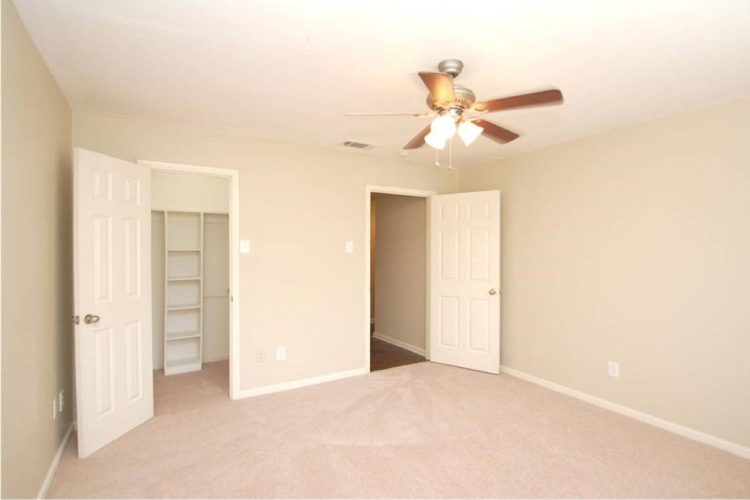 Image 6. Empty spaces like this bedroom can look cold and uninviting. We recommend virtually staging any empty property (no matter the price range) as it is statiscally proven to generate more interest and higher sale prices.
Rear Exterior Shot
This rear exterior shot has been overexposed once again. The power lines (see image 7B) have been drowned in the overexposed sky (see image 7A). Once again, the low resolution of this image will make it hard to restore.
After we've applied our image enhancement edit, you'll notice that the colors have been restored. We've replaced the blown out sky to make it look more aesthetically pleasing. Details around the leaves are hard to restore due to the low resolution image.
Image 7. Before: A) This exterior is overexposed in the sky region. The image is also low resolution which will make it harder to restore; B) Power line details are also missing due to the overexposed sky. After: Using our image enhancement the grass has been repaired and the sky has been replaced.
There you have it; some quick pointers to boost your real estate marketing. If you're up to learn more, send us a line at hello@boxbrownie.com and let us know what you think. We'll be glad to answer queries for you.