HOW TO SURVIVE A REAL ESTATE BUYERS' MARKET
Introduction:
Q: When is a market downturn good news for a real estate agent?
A: When the agent has spent the sunny days of the boom sharpening their virtual property marketing skills.
If you've been watching the housing market over the past few years, you can be forgiven if you've started to doubt the saying that 'what goes up must come down.'
Since the coronavirus pandemic, housing prices have gone up, and up and up, and people have started to wonder if there will ever be a down.
In a steaming hot sellers' market, low inventory and an oversupply of buyers can cause agents to spend more time and effort trying to obtain listings than marketing them.
The philosophy being: Why spend more than the bare minimum on marketing, when homes are selling within hours of being uploaded to the MLS (often sight-unseen and after a bidding war)?
If you are one of the agents who has taken this approach over the past year and a half, you might want to shift your focus back towards listings marketing. Because things seem poised to change.
As the third financial quarter of 2021 came to a close, a chorus of murmurs emerged from major media and real estate industry players: The party might be over.
NEWS OF A SLOWDOWN COMING FROM ALL CORNERS
Redfin reported signs of it, the New York Times wondered it aloud; CNBC has declared it abruptly: The "housing boom is over".
And that's just a tiny tip of the iceberg.
Perhaps the most significant statistic is that on Sept 30, 2021, Realtor.com reported that 17.9% of homes that were listed that month underwent a price reduction - the second largest number since this data has been collected.
Fortune reminded us that "a supply shock" was about to hit the US real estate market. As of Sept 30 (the same day as the Realtor.com report), the Covid-related Mortgage Forbearance Program came to an end. This means that 1.5 million American homeowners who had been exempt from paying their mortgages during the pandemic will now have to start paying up, foreclose, or sell.
In August, September and October of this year, credible sources in almost every corner of America have reported a statistical downturn.
Major media outlets in Washington, DC, Las Vegas, Los Angeles, Virginia, Philadelphia, the Tri-Cities area in the Pacific Northwest, and Charlotte, North Carolina all published news that real estate was slowing in their regions.
North of the border, the Royal Bank of Canada and Remax Canada both released detailed reports explaining why they believe the price boom is over. In the UK it's a similar story, especially now that the stamp duty reprieve is over. In New Zealand, stuff.co.nz reported "reduced demand and less fervent competition."
If there is a grain of truth in any of this active data, many agents are going to have to change their tack. Those who have spent the boom ignoring the preferences of buyers in order to chase listings are likely in for a re-adjustment.
DOES ANYONE REMEMBER WHAT THE BUYER DESIRES?
During the hot market of these past two years, where inventory was so low, many agents devoted the bulk of their attention to attracting listings (aka, attracting sellers). This meant a heightened focus on personal branding and seller outreach - often at the expense of listings marketing.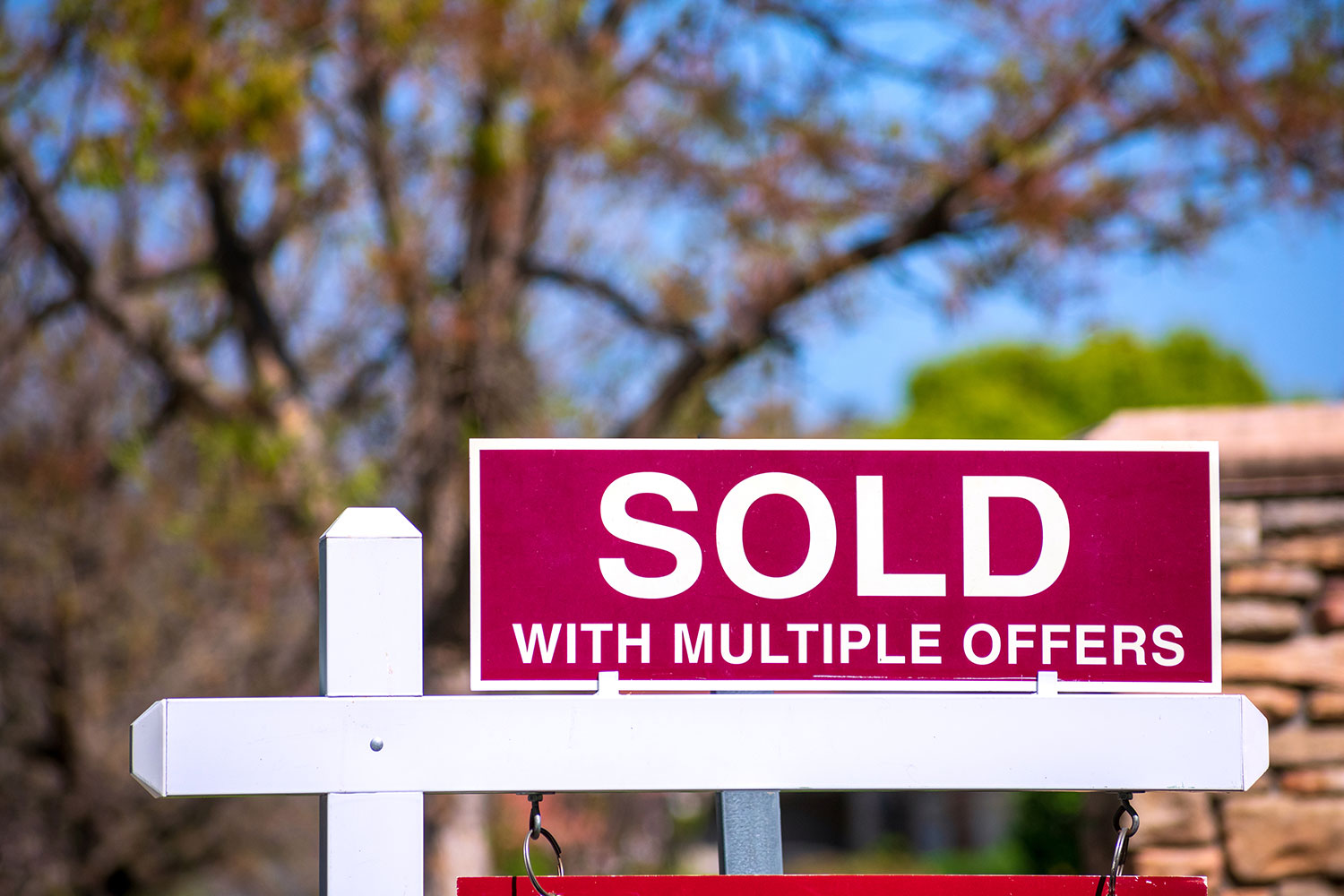 IN A SELLER'S MARKET, BUYERS CAN FEEL NEGLECTED
Why bother chasing buyers? They were there in abundance. In fact, there were more buyers than listings. It didn't seem to matter how well a property was marketed (sometimes there wasn't even time to market it properly) - once an agent obtained a listing, it was SOLD.
As inventory increases and prices cool, this scenario will flip. It will become more difficult to attract buyers than to convince a seller to list with you.
The question is, does anyone remember what the buyer wants?
Well, National Association of Realtors (NAR) does, and so does property giant Zillow. Both organizations (one not-for-profit, one for a great deal of profit) have published buyer surveys in the past year that provide a concise road map as to what purchasers want to see when they patrol the web for property.
Though the two surveys were totally separate, the results were very much the same. Buyers want to see quality photography, a (digital) floor plan and a virtual tour when they view a listing online.
NAR's 2021 Buyers and Sellers Generational Trends survey found that 60% of purchasers want to see a floor plan in the listing they look at.
Zillow's data was even more effusive in its identification of the floor plan as an essential marketing tool.
Zillow found that "81% of buyers agree that they would be more likely to visit a home if the listing had a floor plan that they liked".
LISTINGS ANALYSIS CONFIRMS BUYER NEGLECT
To gain some appreciation of how much the buyer's desires have been neglected during this recent real estate boom, have a look at our 2021 US Listings Analysis.
Between March 31 and June 30, we inspected over 25,000 MLS listings in the United States for evidence of the very things buyers have said they want to see: professional photography, virtual tours and floor plans.
Even though NAR says 60% of buyers want to see a floor plan and Zillow says 81% of buyers want the same, only 17% of the listings we analyzed during this period contained a floor plan.
SURVEY SAYS: BUYER'S DESIRES HAVE BEEN OVERLOOKED
The same data pattern emerged with virtual tours. NAR's survey said that 58% of buyers found virtual tours "very useful.
Zillow declared that "Desire for 3D/Virtual tours remains high and growing." Their findings showed that 68% of buyers thought 3D virtual tours gave them a better feel for a space, and that 61% of buyers wished more listings had a virtual tour.
In shocking contrast to these expressed buyer desires, our analysis showed that a meagre 6% of listings contained a 3D virtual tour.
CAN THE HEAT BE BLAMED FOR LETHARGIC MARKETING?
It is important to remember that our 2021 listings analysis took place during the market's hottest phase over the past few years (indeed, it was the hottest phase on record).
What it likely indicates is that by the time March 2021 rolled around, the market had become so hot that agents either didn't bother or thought they didn't have time to organize virtual tours or floor plans.
It is unfortunate that our listings analysis did not commence exactly one year previous to March 2021. If you recall, March 2020 was the exact month when the coronavirus pandemic changed everything.
During this time agents flocked to virtual staging and virtual tours, because lockdowns forbade in-person visits. 3D virtual tours were even credited with saving the housing market.
What happened, it seems, is that selling became so effortless that even agents who had depended upon virtual tours felt they no longer needed them to sell property. Hence, one year later, only 6% of US listings contained one.
No virtual tours, no floor plans, and a few borderline professional photos became the prevalent marketing standard during the hottest of times, and our 2021 listings analysis picked it up.
This simply will not cut it in a market with more inventory and fewer hungry buyers. If the above forecasts are correct and a buyers' market is on the way, agents who demonstrate that they are listening to buyers and tailor their marketing to give buyers what they want will have the best chance at succeeding.
---