AMERICAN DREAM COME TRUE: BOXBROWNIE.COM WINS BIG IN AMERICA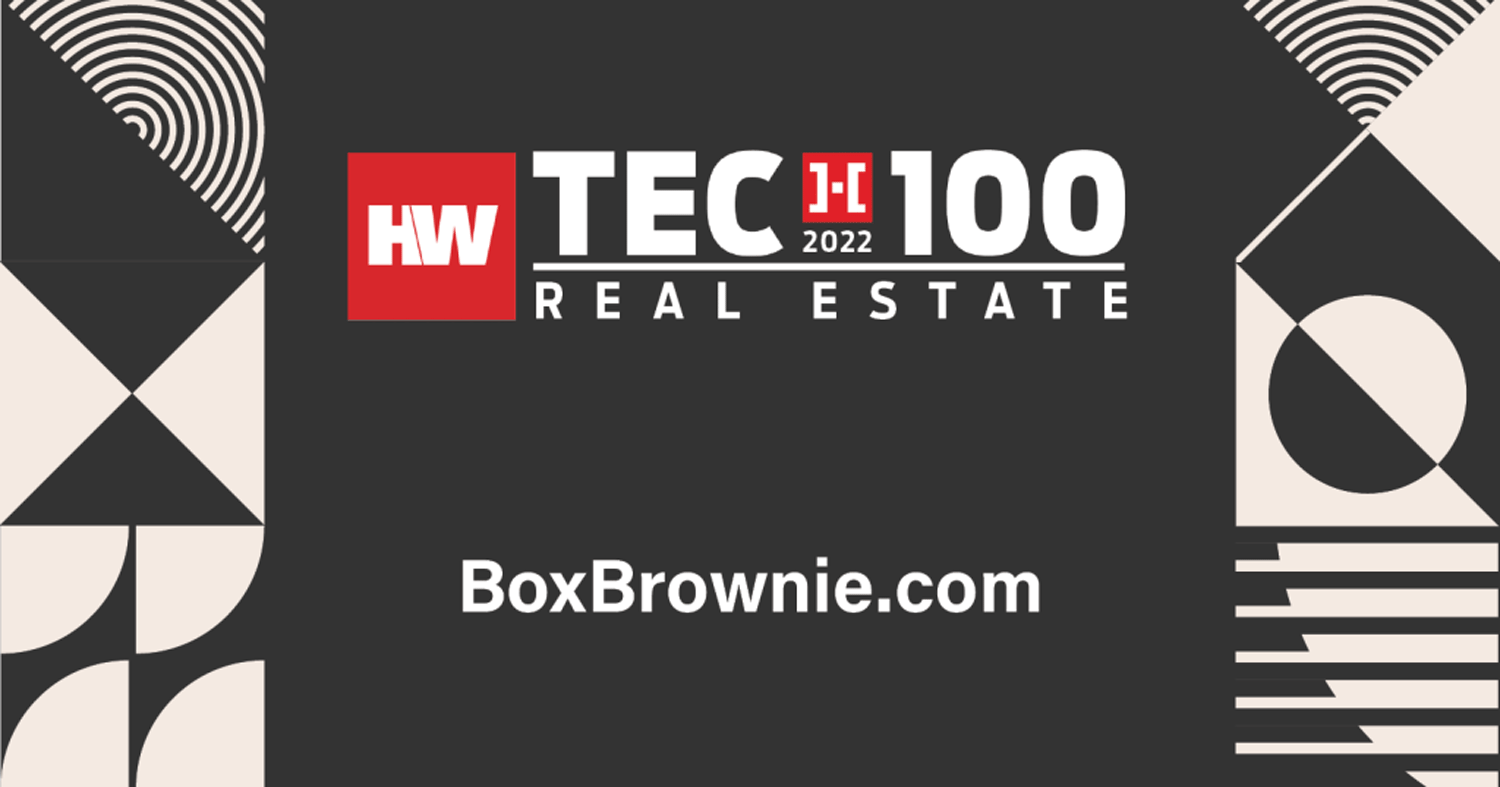 Introduction:
One of the things our co-founder Brad Filliponi loves most about his work is teaching people that our virtual property marketing technology can bring success without borders. Sometimes, though, even Brad has to pinch himself at just how true this is.

For the second year in a row, Brad has been in Australia only to receive the news that the company he envisioned has won a major US designation.
Last March, the Real Estate Almanac awarded BoxBrownie.com with a place upon their renowned Tech500 list of companies. This March, HousingWire.com, (citing our achievements in virtual property marketing) named us to the US Real Estate's Tech100 honor roll.
"To achieve this kind of recognition in the US is crazy cool," Brad said. "I was lucky enough to go to America twice in my youth for family vacations – once as a kid and another as a teenager with my best mate.
"I grew up watching US motocross and always had a big love for the place. To an Aussie kid growing up in a small surfside town, America seemed larger-than-life, full of opportunity and possibility.
"When I see Sunshine Coast on that heavy-hitting US tech list, it makes me pretty damn proud to represent our hometown right there in the middle of all those giants!"
To make things even more incredible, BoxBrownie.com was the only Australian company (and one of only two non-US-based firms) to make the cut.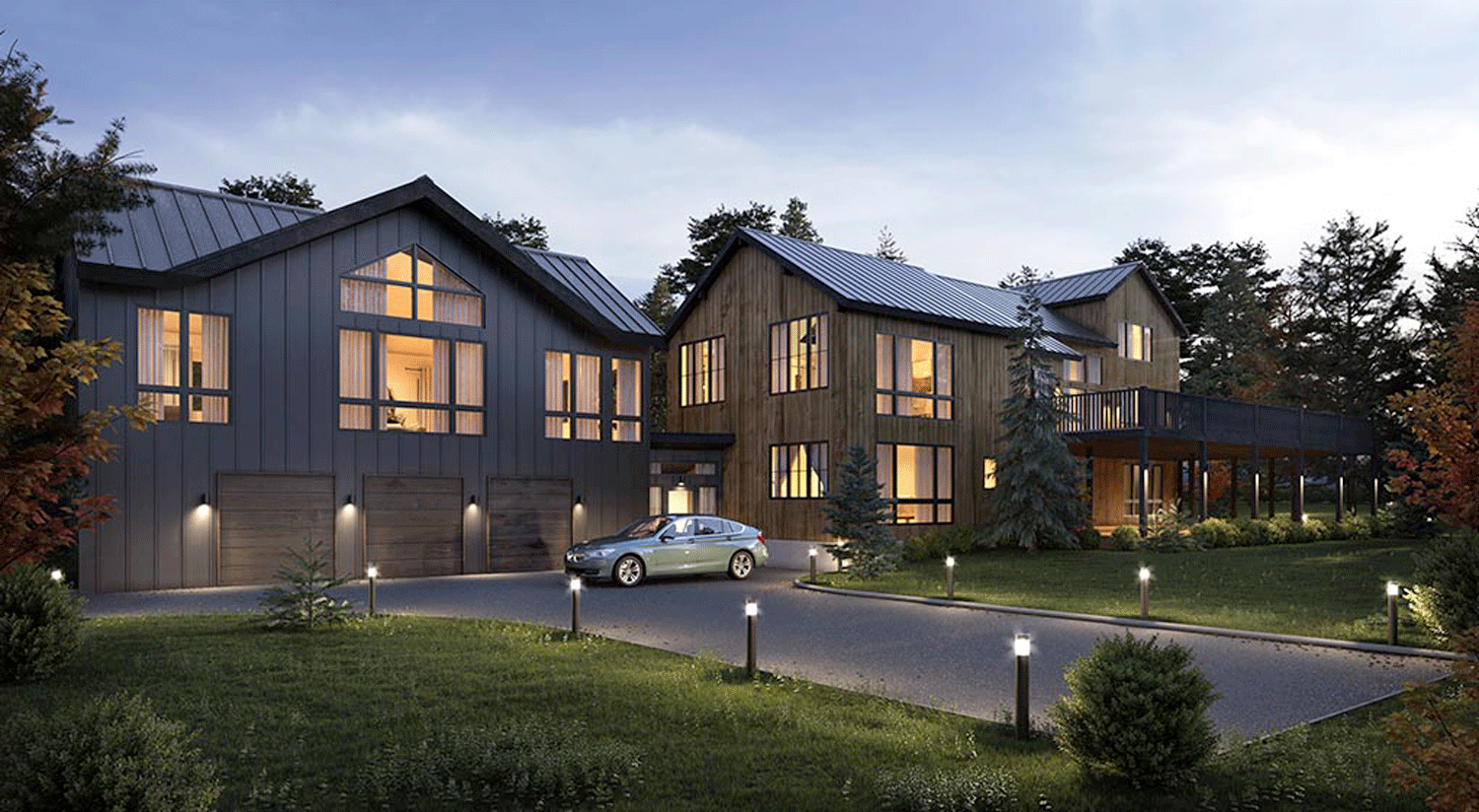 Believe it or not, this stunning house does not exist. You are looking at a CGI External 3D Render - digitally created from architectural drawings. This is the same technology used to create space in the metaverse. Our expertise with such technology is one reason HousingWire.com named us to the Tech100 for Real Estate.
Success Without Borders In The Metaverse
Perhaps what is most remarkable about the 2022 Tech100 honor is that pandemic-related travel restrictions prevented any of our core Australian staff (like Brad) from traveling to the United States during the eligibility period.
Gone was our ability to attend the various real estate conferences and tell people about our wonderful virtual property marketing tools. In this past year, our technology had to do all the talking.
According to HousingWire.com, this is precisely what our proptech has done.
"BoxBrownie.com empowers every agent and broker by providing a vast arsenal of image editing and marketing possibilities for every type of listing imaginable by delivering requests in a short time frame and at a low cost," HousingWire.com states on their website.

We were pleased to see HousingWire.com acknowledge one of our lesser-known services, Virtual Renovation, when they named us to the Tech100 for Real Estate.
HousingWire.com is recognized as the leading independent source for news, commentary, and analysis covering the entire mortgage, real estate, and housing economy in the USA. Their team of experienced journalists and editors is well-known for their credibility.
They don't just lavish praise upon anyone, which is why we were so chuffed to hear them say:
"BoxBrownie.com can improve any property marketing and make it more professional than it formerly was.
"Products including, Image Enhancement, Twilight Conversion, Item Removal, Virtual Staging, Virtual Renovation, Floor Plan redraws, Aerial Image Editing, 360° Virtual Tours, Copywriting and a suite of Render/CGI products make this company the complete package for any visual marketing for the listing."
Tech100 Honorees Signify 'Techtonic Shift' In Real Estate
When announcing his company's Second Quarter results in August 2020, Zillow CEO Richard Barton said:
"We're not going to just go back to the way things were. This is a tectonic shift that we expect to play out for years to come."
Almost two years later, in explaining their Tech100 selections. HousingWire.com has confirmed that Barton's forecast has come to pass.
"This year's list of TECH100 Real Estate honorees represent a huge shift in the direction that the real estate industry is heading in.
"Though real estate may have fallen behind in technological advances compared to other industries in the past, all of that is changing, and this year's list of Tech100 winners embody that shift. With endless new offerings in the world of fintech and proptech, these organizations have found solutions to every pain point that currently exists in the real estate process."
Indeed, as real estate evolves into the metaverse, we expect to see more and more reliance upon virtual property marketing products and services.
Our commitment to guiding real estate agents and photographers into this exciting (if sometimes daunting) new reality is one of the qualities that sets us apart from the many fly-by-night operations that have sought to exploit the rising demand for virtual property marketing tools.
While many upstart organizations sought to cash in on the Virtual Staging boom, we introduced a massive price drop for the service - a gesture that did not go unrecognized by HousingWire.com.

HousingWire.com said that our 2021 Virtual Staging price drop to $24 per image with a 48-hour turnaround was one factor that led to our selection as a Tech100 company.
HousingWire.com also acknowledged our practice of committing significant time and resources to teaching and research.
In naming us to the Tech 100 HousingWire.com pointed out that in 2021 we "released a national first study into visual marketing for the listing, by surveying over 25,000 listings in July 2021."
For Brad, such research, development, and instruction is part of the territory for a world leader.
"Teaching the US property industry on how to market their listing better is a huge part of BoxBrownie.com. Whether it be through research or video tutorials like How to Shoot Real Estate with an iPhone 13.
"This is part of the reason we have more have more clients there than any other country to date. We don't just develop the technology, we research how it's being used and we show agents how to use it so that they can do more than just keep up with the times - they can be wildly successful in the new age of property marketing.
Aussie Company Achieves The American Dream
Yet, no matter how much things change. Some things will always remain the same.
In 1931, American writer James Truslow Adams came up with the term "American Dream" to explain what had attracted millions of people from all nations worldwide to settle in America.
The term has not gone away. Nor has its meaning changed much since 1931: "anyone can succeed and achieve material prosperity through hard work, industry, self-reliance, and perseverance."
Though almost everything has changed since 1931, Brad points out that these core principles have not.
"I began as a small-time, self-taught individual real estate photographer, during the era of film," Brad says.
"When I was learning the craft, there were no YouTube tutorials available. There wasn't even YouTube. You had to work it out the old way, on your own, or through people who were generous to teach you what they knew.
"Never did I think I would be in this position, but it was the passion for the work that kept me pushing forward. When you look back on it, it's exactly as they say – 'Don't stop following your passion!'
Only now, as we at BoxBrownie.com have discovered, one no longer needs to settle in America to achieve and live the American Dream.
---