20 March 2020
SELLING THE DREAM WITH A "VIRTUAL RENOVATION"
Introduction
Ever heard the saying, 'a picture tells a thousand words'? Sometimes as real estate agents, conveying a property dream through talking or text alone simply just doesn't cut it.
Whether you're selling a fixer-upper, a partially completed build or even a luxurious home with the potential to be taken to a whole new level, a Virtual Renovation can make all the difference when it comes to showcasing the property's potential in the best light. But why stop there? This exciting edit is also hugely popular with designers, renovators and builders looking to show off their skills and vision in one professional image.
To stay ahead in the ultra-competitive real estate industry, it's critical for real estate agents to have every available strategy in their arsenal to help seal the deal. Virtual Renovation is the newest innovation in technology that's helping to shape the property industry and its possibilities are truly only limited by your imagination.
Today, we will be shooting a property that is very well presented. However, the owner would like to showcase what the kitchen could look like if it was renovated.
The Equipment We Will Be Using
To keep things simple, we will be shooting the property using the Samsung Galaxy S9 smartphone with no wide-angle lens attachment. We have purposely gone without any additional equipment to show you exactly how powerful a Virtual Renovation can be using just a smartphone.
Our Top Tips When Shooting Onsite
When shooting the interior of a property, make sure to turn on all the lights. This ensures the property is bright, welcoming and it's also much easier to capture all the little details in the shot. There will also be less noise in the image.
As we're shooting on the Galaxy S9 with no tripod, it's important to remain very steady when taking the shot so there is no blur in the image.
In addition, be sure to capture the space from a variety of angles. This will give you a few different options when deciding which is the best image to use for the virtual renovation.
For more real estate photography tips, we've done a blog in the past that covers this in a lot more detail here.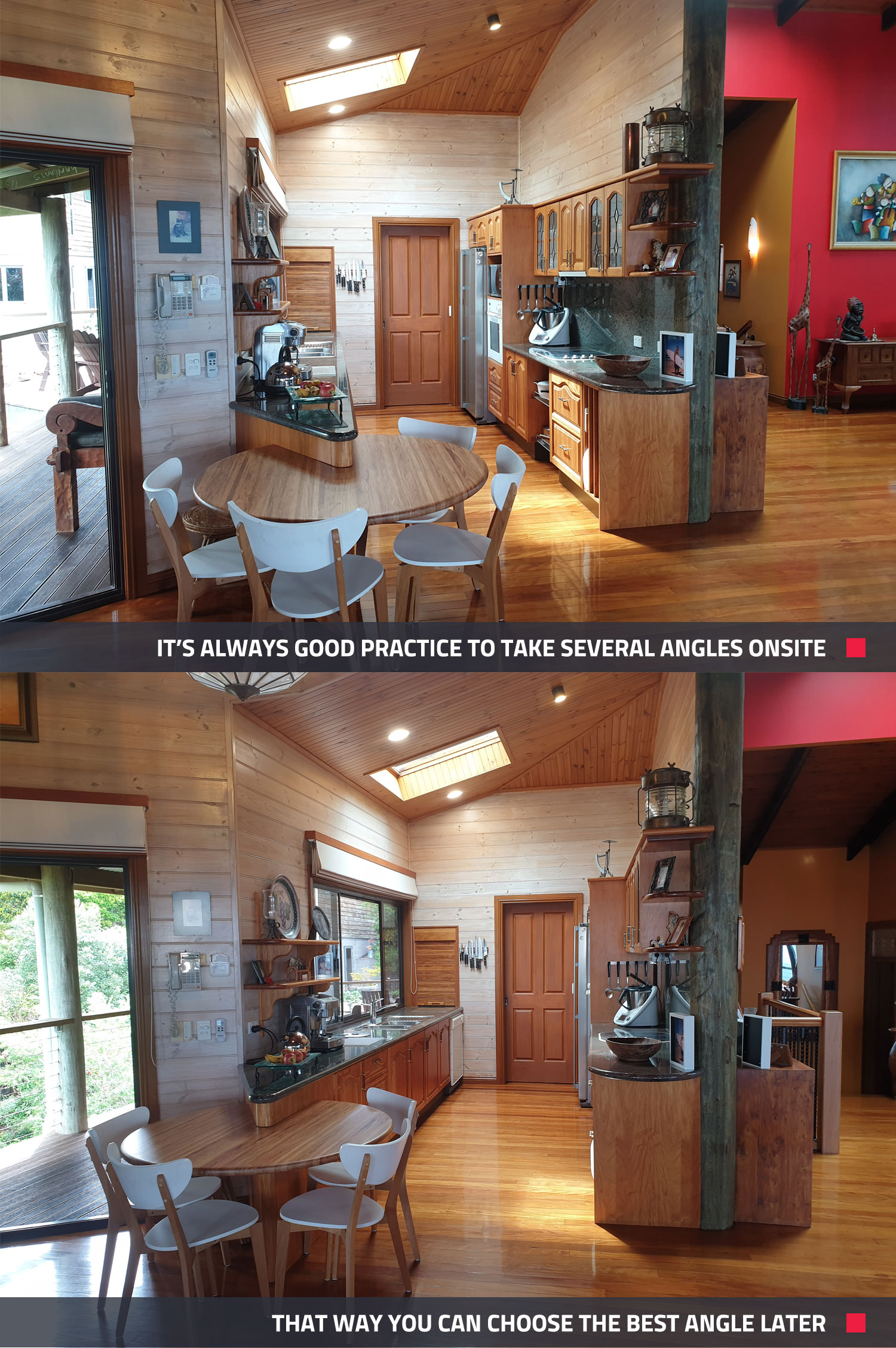 Uploading Your Image To BoxBrownie.com
Once you've captured the perfect shot, the next step is to find a reference image you can submit along with your property photo to help give the BoxBrownie.com editors a feel for the type of renovation you're envisioning. This can be a tricky thing to put into words so a reference image taken straight from Google images or websites like Pinterest or Houzz can really help explain your vision.
Below is the reference image we have found online that we are going to use to give the editors a feel for the style of renovation we are going for. It's a low-resolution image but that's fine, it gives the idea.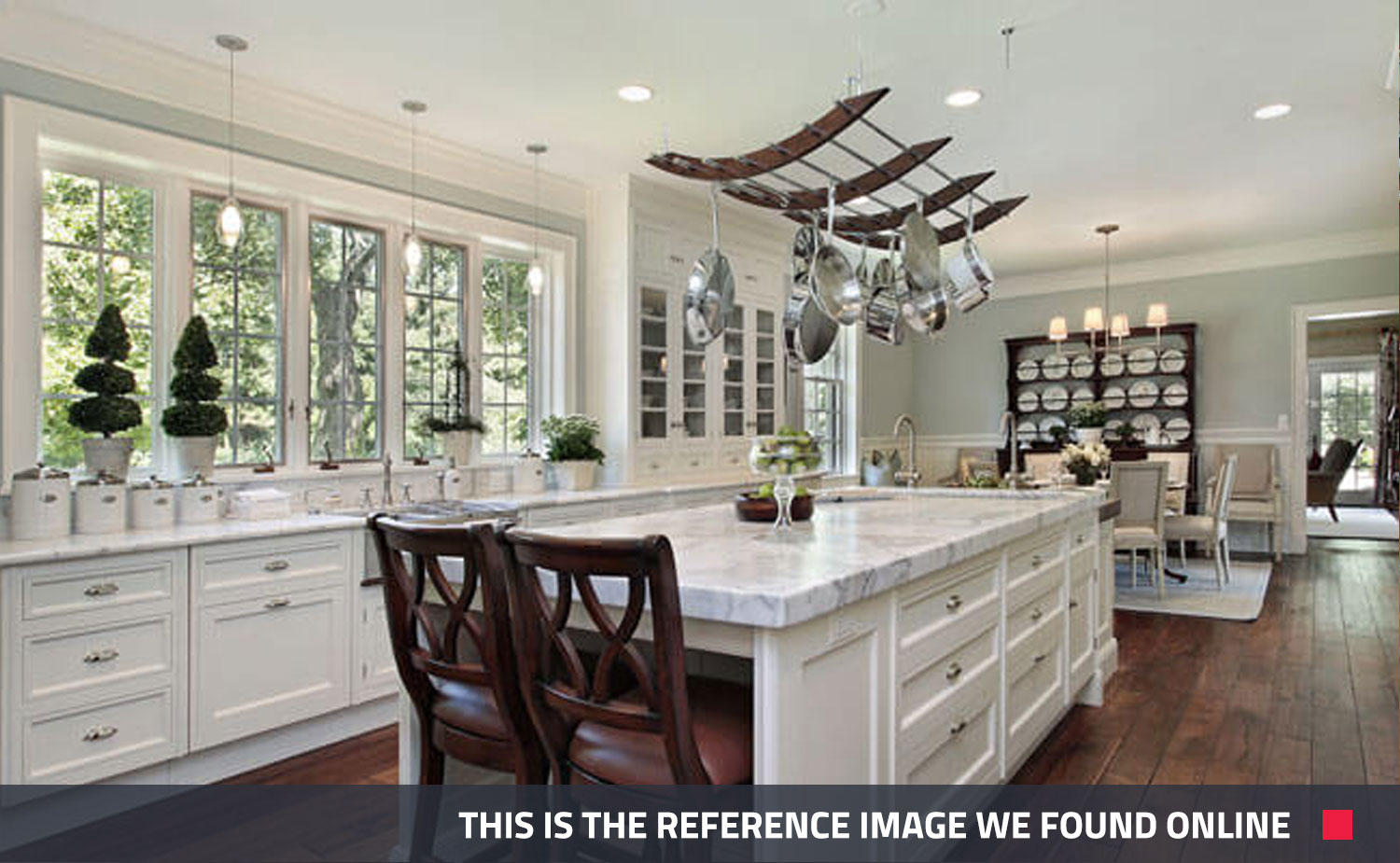 Then it really is as simple as logging in to BoxBrownie.com and submitting a new Virtual Renovation edit with your property image/s, your reference image/s and a few notes on what you would like completed.
How To Use The Virtual Renovation To Connect With Your Clients
A virtual renovation is perfect for a real estate agent who can use it for objection handling when selling a property that is outdated. To do so, we highly recommend printing a picture of the virtually renovated image and displaying it on an art easel as shown in this blog. If you are wanting to market the images online, you will have to check with your MLS (or property portal) on whether the virtually renovated image can be displayed on their service.

Here are the before and afters of what we produced using the Virtual Renovation edit.
Image 1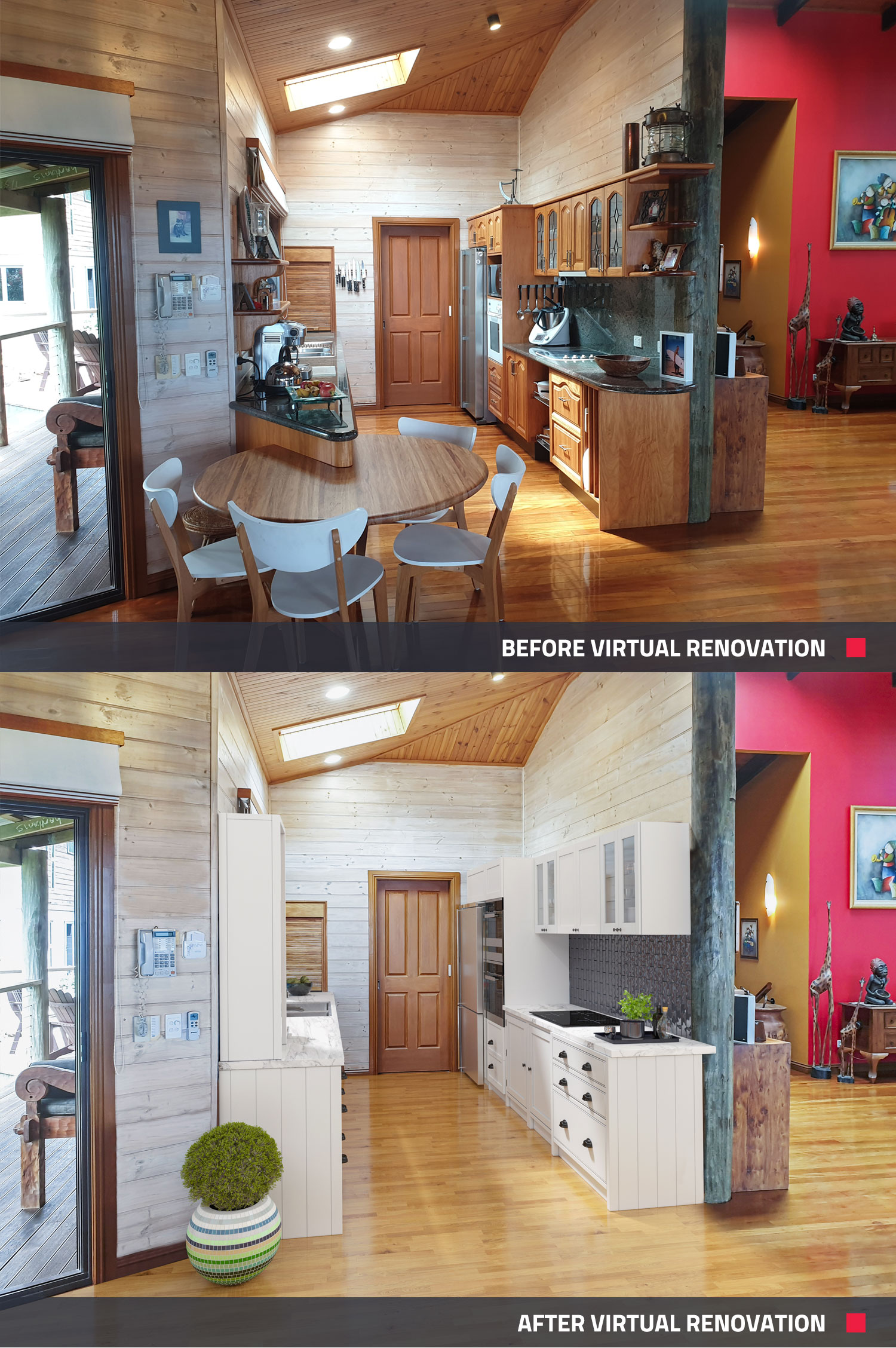 Image 2
Conclusion

The Virtual Renovation edit is simply incredible and can be used as a tool to help buyers with their imagination. The final product is extremely realistic and can be blended seamlessly with the existing property features, ensuring a high-quality result. The possibilities for the Virtual Renovation edit are endless and could transform your marketing from drab to fab in an instant. If you'd like to turn your property vision into a reality, visit BoxBrownie.com and give the Virtual Renovation edit a try today.