TOP-PERFORMING AGENT REVEALS ODD TRICK TO SELLING LISTINGS FASTER
Here at BoxBrownie.com, we love working closely with agents to ensure our services continue to meet their needs. Thus for this article, we've teamed up with Jodie Hedley-Ward (from McGrath Caloundra), who is a top-performing real estate agent in Australia!
Jodie embraces virtual staging as it helps her sell property faster. In fact, she never lists an empty listing online as empty rooms don't sell property. However, one of the main obstacles she faces with virtual staging is when a buyer shows up and says "it looks different without furniture."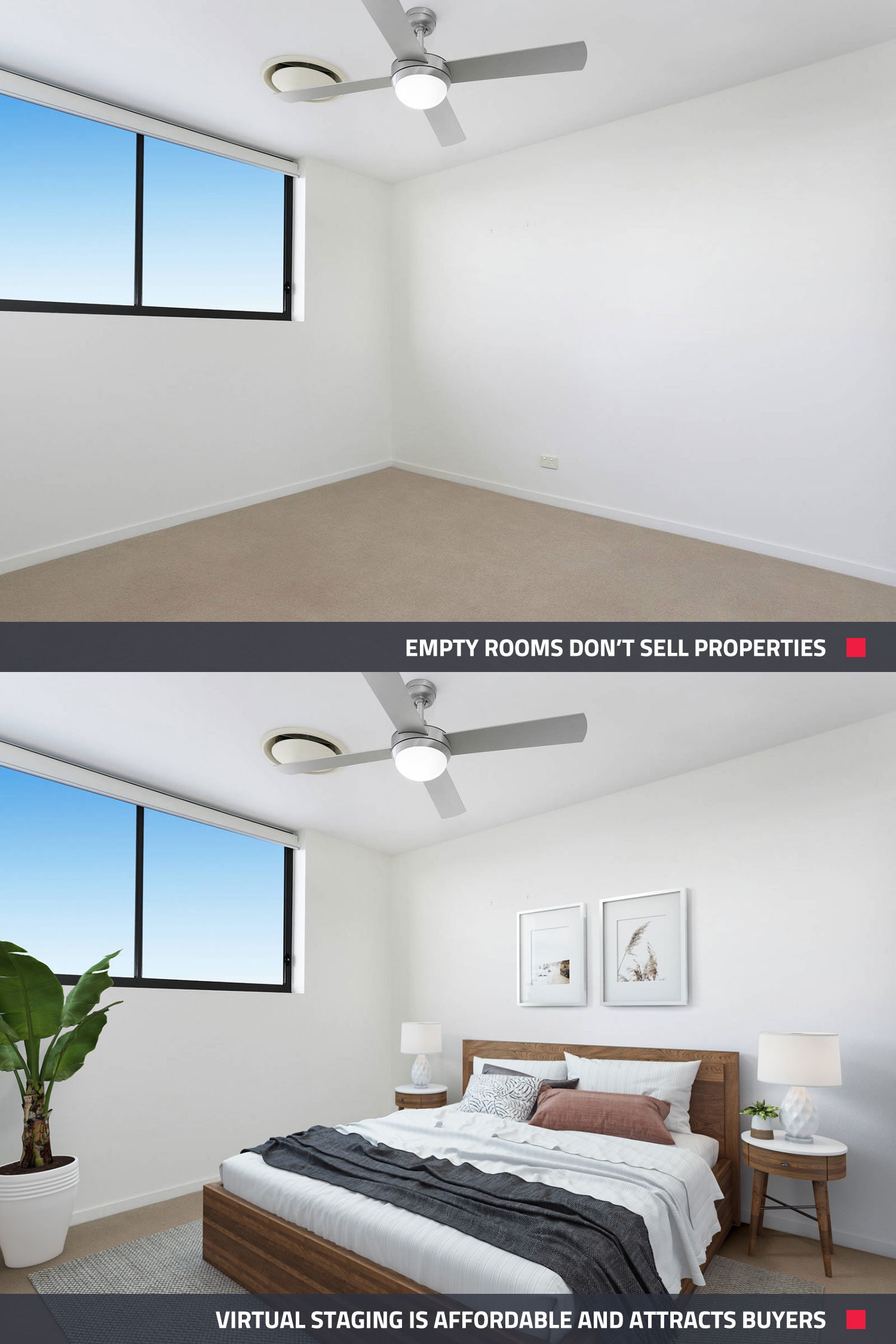 To help overcome this objection, Jodie uses an odd trick… an art easel.

Jodie places an art easel in the vacant room of her open home. She then places a foam board that showcases the virtually staged image on top of it.

Jodie has found this simple hack helps her:
1. Connect with buyers. When buyers show up, they can connect with the listing with what they saw online. It also helps buyers visualize what the property would look like with furniture.
2. Sell partially furnished listings. For homes that are only partially staged (perhaps due to budget concerns), Jodie virtually stages the vacant rooms. She then combines this with the art easel hack which helps her sell partially furnished listings.
3. Saves a lot money. Currently, it costs approximately $1,000 a week in Australia to physically stage a property. A cost that can not only add up quickly but is also not an option for some people. Alternatively, the cost of a foam board to present your virtually staged images is as little as $38 per board, making this a fantastic option in many cases.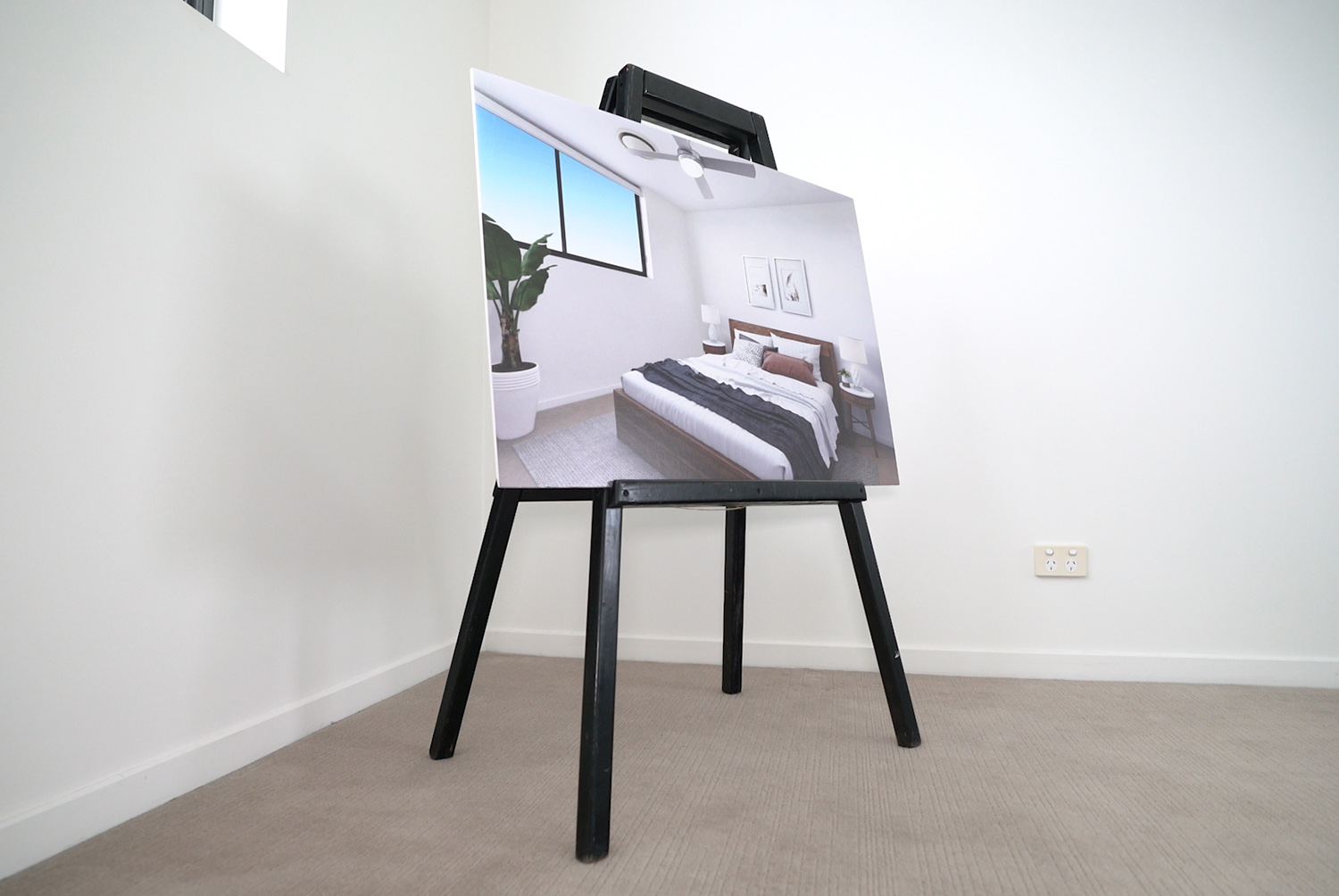 Jodie's other key recommendation is to develop a brochure with beautiful virtually staged images for potential buyers to take home after viewing the property.
---