SELLING OFF THE PLAN? YOU'LL BE "RENDERED" SPEECHLESS BY THIS HACK…
Introduction
Are you selling off the plan? Trying to get those sales commitments as fast as possible to secure your project? Yes, it can be tough… Especially if your potential buyers can't visualize what their future home is going to look like! Luckily, we have the perfect "hack" for you to take your marketing to the next level called Renders.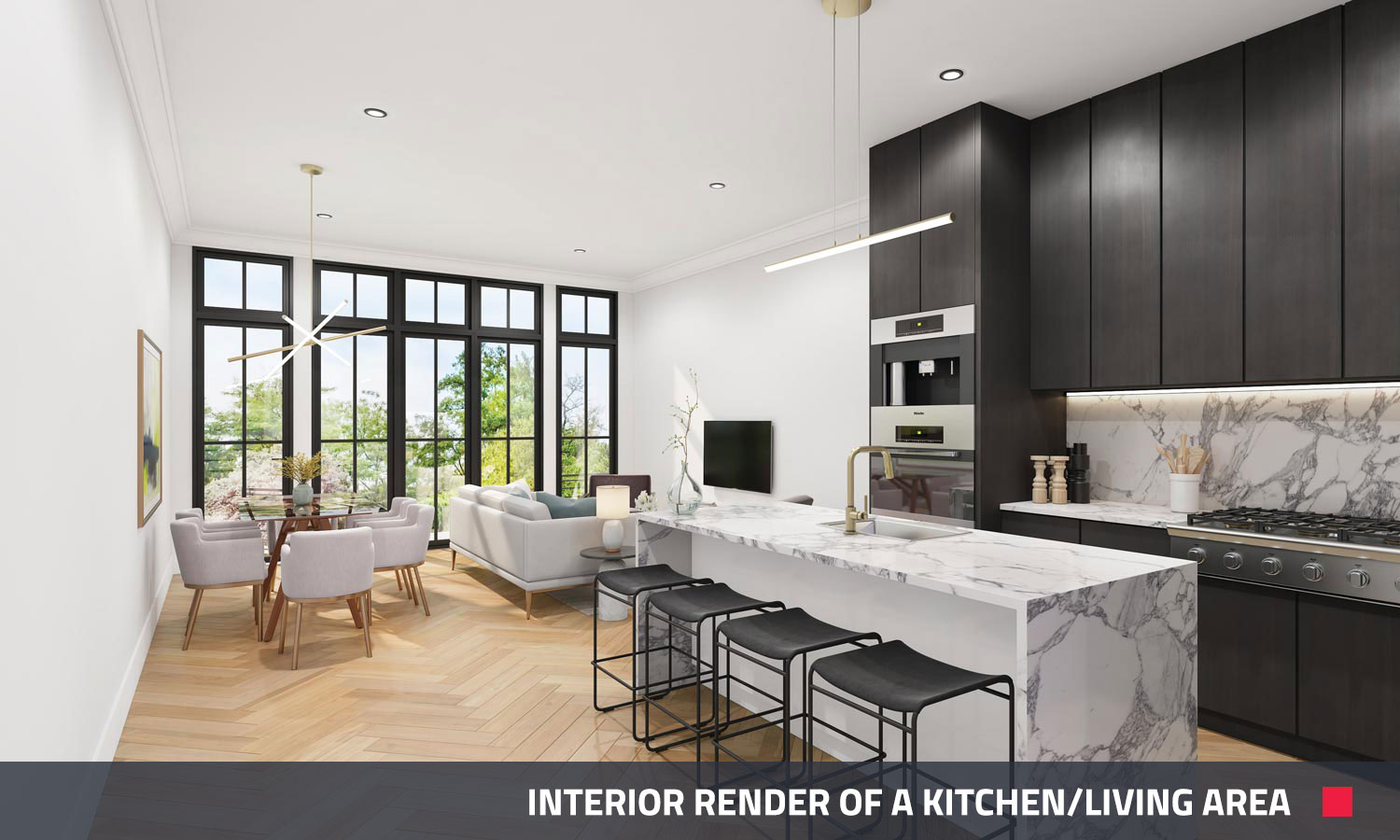 So What Exactly Is A Render? How Will It Benefit Me?
A render is a 3D representation of what a space (interior or exterior) is going to look like. It's an essential tool for developers, builders, real estate marketing agents, and architects to showcase a property's potential to their buyers. In the real estate industry, renders are a necessity when selling off the plan to achieve the highest buy price possible.

How Much Does A Render Cost?
Renders start from just US$280 and goes upwards depending on the size of the project. We don't charge extra for commercial renders (the pricing is the same as residential jobs). There are no subscriptions or on-going fees with our service.
Here is a summary of our pricing (in US dollars)
• Interior render - $280
• Exterior render - $280
• Duplex - $320
• Streetscape - $400
• External large project - $600
How Long Does A Render Take To Create?
We can get your render file finalized in two weeks once we have the correct files and specifications to start.

So What File Types And Information Do You Require To Start A Project?
We require a .dwg file OR floorplans with elevations to start your render project. Also, the more clear and concise information you provide us, the better the result your render will be. Additional information may include:
• Design briefs (texture, color details, and reference points)
• Landscape details
• Reference photos
• Site plans
What's The Process Involved In Creating A Render?
There are two sets of revisions included in getting your final render perfect. Your first draft (known as the clay) will show the structure of the property from the camera angle you select. Here you have the option to make any desired changes you like. Once happy, we'll then send you a second draft of the render that features colors and textures. Here you may request any alterations to the colors and textures you like. Once happy, we'll then send you your high-resolution render, ready to wow your buyers.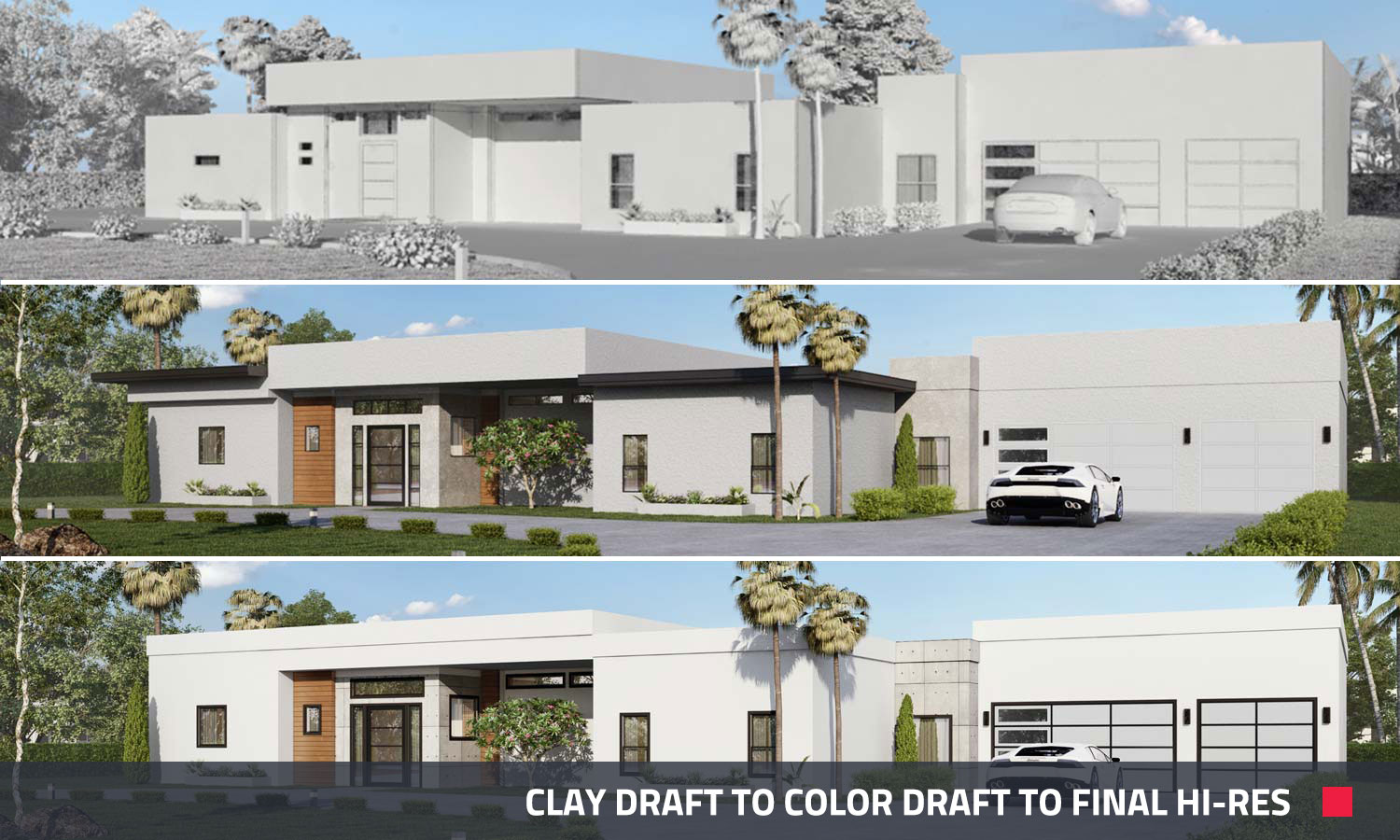 What Is A 360° Render Virtual Tour? Can You Build One?
A 360° Render Virtual Tour is where we create a series of renders for your project and them build them into a virtual tour. It's the perfect way to elevate your marketing by giving your potential buyers a fully immersive 360° experience. This is available for all external, internal, residential, and commercial projects. If you want to see this insane marketing tool in action, simply click the button below.
360° RENDER TOUR EXAMPLE
If you're interested in creating a 360° Render Virtual Tour, it's only US$400 per hotspot.
Conclusion
Renders are the perfect way to market your property off the plan and bring your architectural vision to life. Even better, we've made it ultra-affordable for any professional in the real estate industry. No job is too big or small for us to turn into a marketing masterpiece. If you're ready to get started, simply sign-up now and upload your plans and drawings.

---