THE PICASSO FACTOR: ADD SIZZLE TO PRE-CONSTRUCTION SALES
Introduction:
Pablo Picasso once famously declared "Everything you can imagine is real."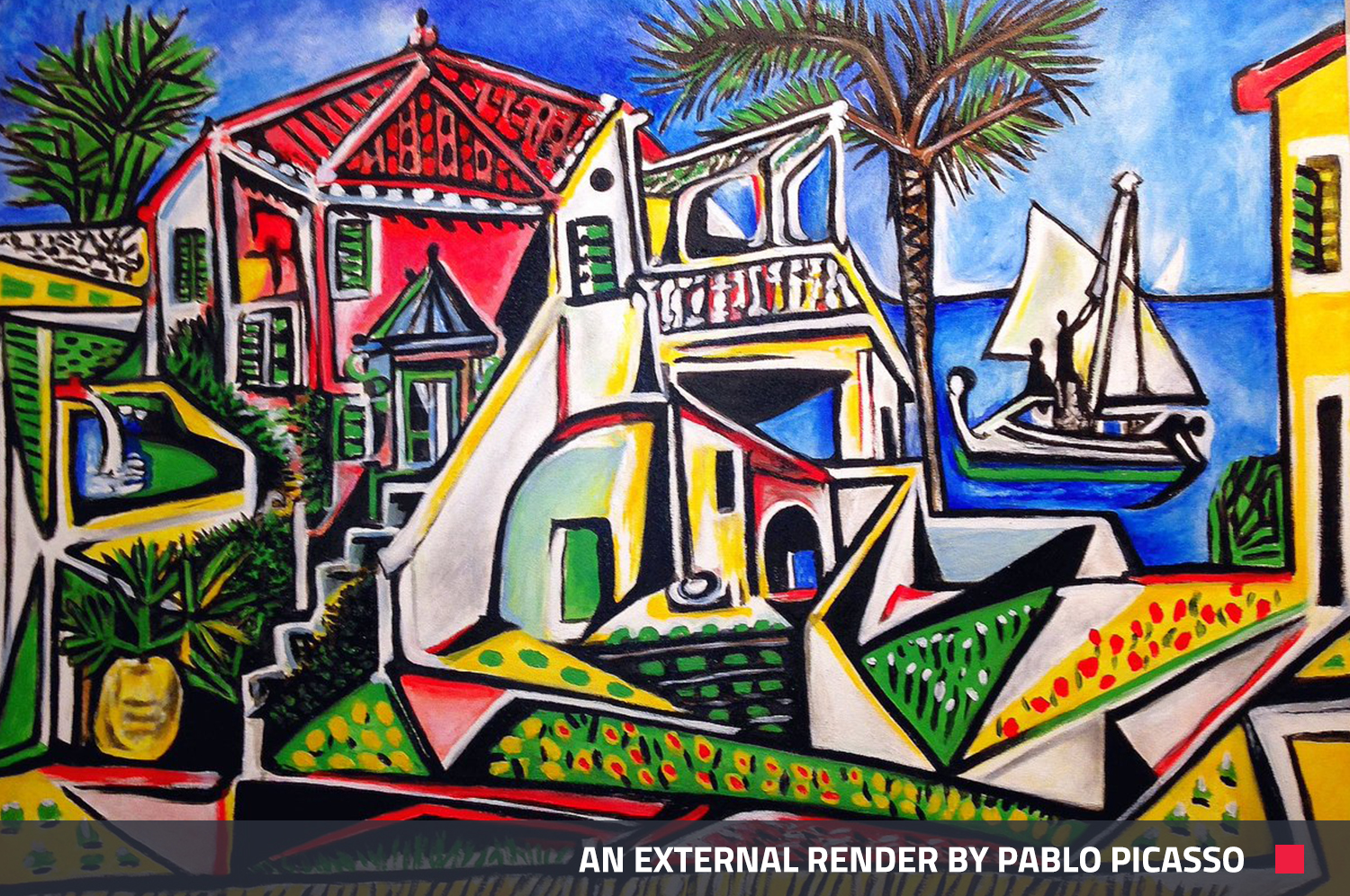 If you are in the building and construction industry, you probably live closer to this idea than most. Day in, day out, your livelihood depends upon transforming your imagination and abilities into bricks-and-mortar reality.
But this is only half of the battle. Nowhere in the business of real estate is it more crucial to sell 'the imagined' than in the building and construction industry.
Builders, developers, and project managers not only have to bring construction plans to life, they almost always have to sell the end result of their vision before it exists in the real world. Not even Picasso had to do this.
If you have anything to do with developing property, you understand that the line between a profitable venture and a financial catastrophe can be as thin and precarious as a tightrope.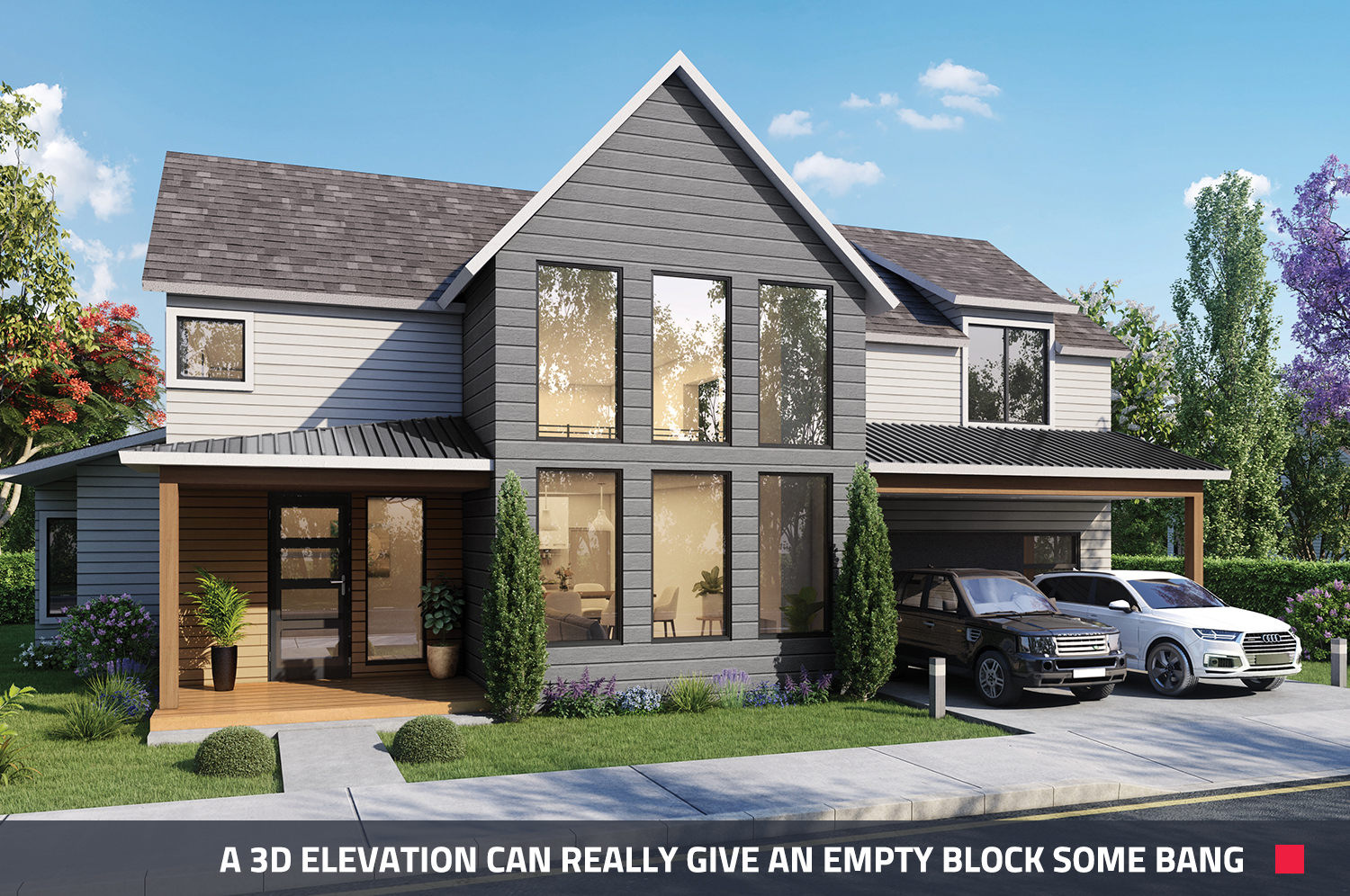 To keep a project on the right side of the bottom line, presales are essential. For presales to occur, your pre-construction marketing materials must exceed superbly.
Showing prospective buyers an empty tract of land will not convince them to make what might be the most important purchase of their life.
Nor is it enough for a potential buyer to envision the end result of a project. Your project must inspire them. Your marketing must achieve an emotional reaction.
Ask the real estate agents, BoxBrownie.com does pre-construction marketing better than anyone in the field. The ways we can display the unbuilt will amaze you. More importantly, perhaps, your buyers will be amazed too.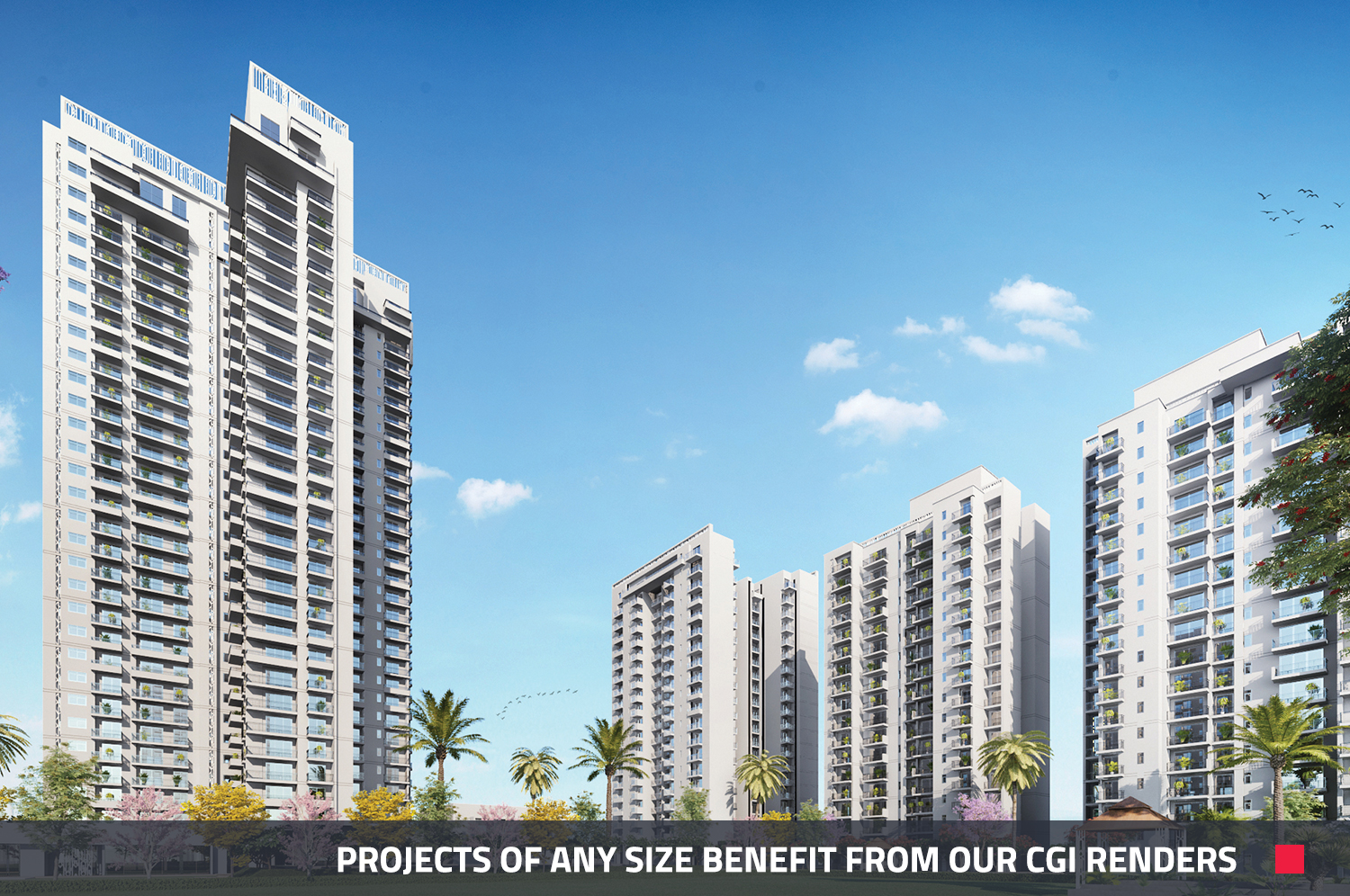 Use virtual reality to achieve real sales
"If you need to sell your building project off the plan, BoxBrownie.com can create the marketing masterpiece that will make your phone ring."
These are the words of BoxBrownie.com co-founder Brad Filliponi. It might be the understatement of the year.
Research shows that 60% of a buyer's time is spent viewing images rather than reading copy. In other words, the images you use to promote your property are your best sales pitch.
BoxBrownie.com can give this sales pitch an extra dimension, literally.
Whether via 3D exterior rendering, showcasing interior design options or 360° virtual tours, BoxBrownie.com can provide the visual sizzle that outshines your competitors.
Create a virtual tour
When marketing off the plan, 2D photos can no longer compete with the immersive experience of one of BoxBrownie.com's 360 panoramas.
Our 3D virtual tours enable prospective buyers to walk through a CGI version of your finished product. The buyer can travel through all the rooms and view different finishes. A full visual walkthrough gets your buyers emotionally invested and ready to buy 'off plan'.
These are not so much re-creations as they are 'pre-creations'. Using the most advanced 3D animation, our artists can produce a breathtaking photo realistic interior or exterior rendering of your project.
These incredible examples of 3D modelling, don't just show how a project will look, they invite prospective buyers inside for a tour.
Once inside, a buyer can experience your project down to the most minute detail.
BoxBrownie.com can even replicate from your chosen fixtures, fittings and colour schemes in a 3D tour.
Or, we can showcase different interior styles, creating a precise '"end result' experience that buyers love to bask in.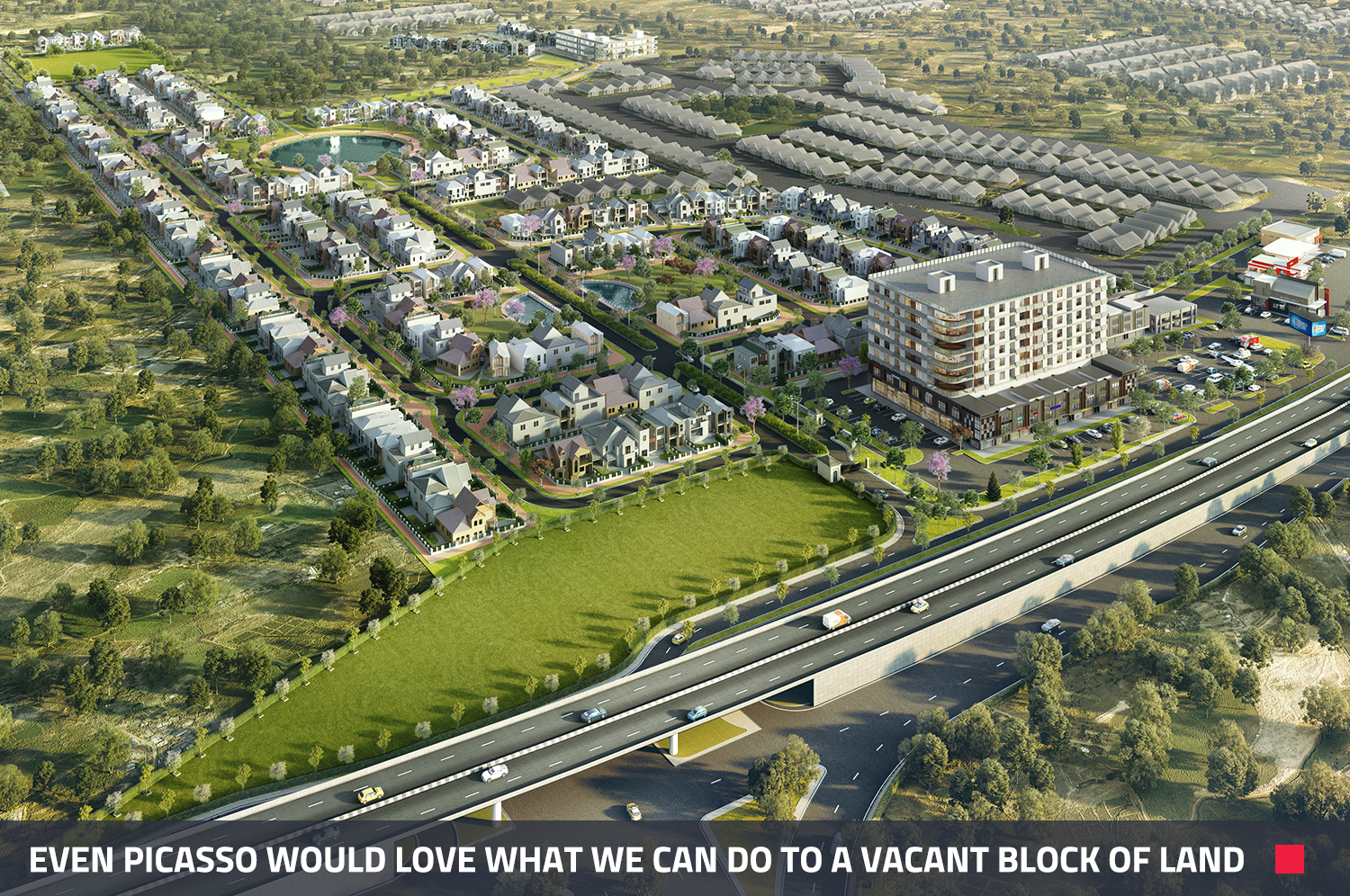 Rendering Excellence: inside and out
It doesn't matter if you are building a shopping centre, an entire housing development, or simply a private residence, BoxBrownie.com's stunning creations enable your buyer to see and experience the magic of your project from the earliest possible stage.
Streetscapes, development renders, which can include the bird's-eye or 'drone's view' perspectives, and 3D elevations are all easy possibilities through BoxBrownie.com.
The following examples show how our interior and exterior architectural visualization 3D capabilities can take hold of a buyer's imagination.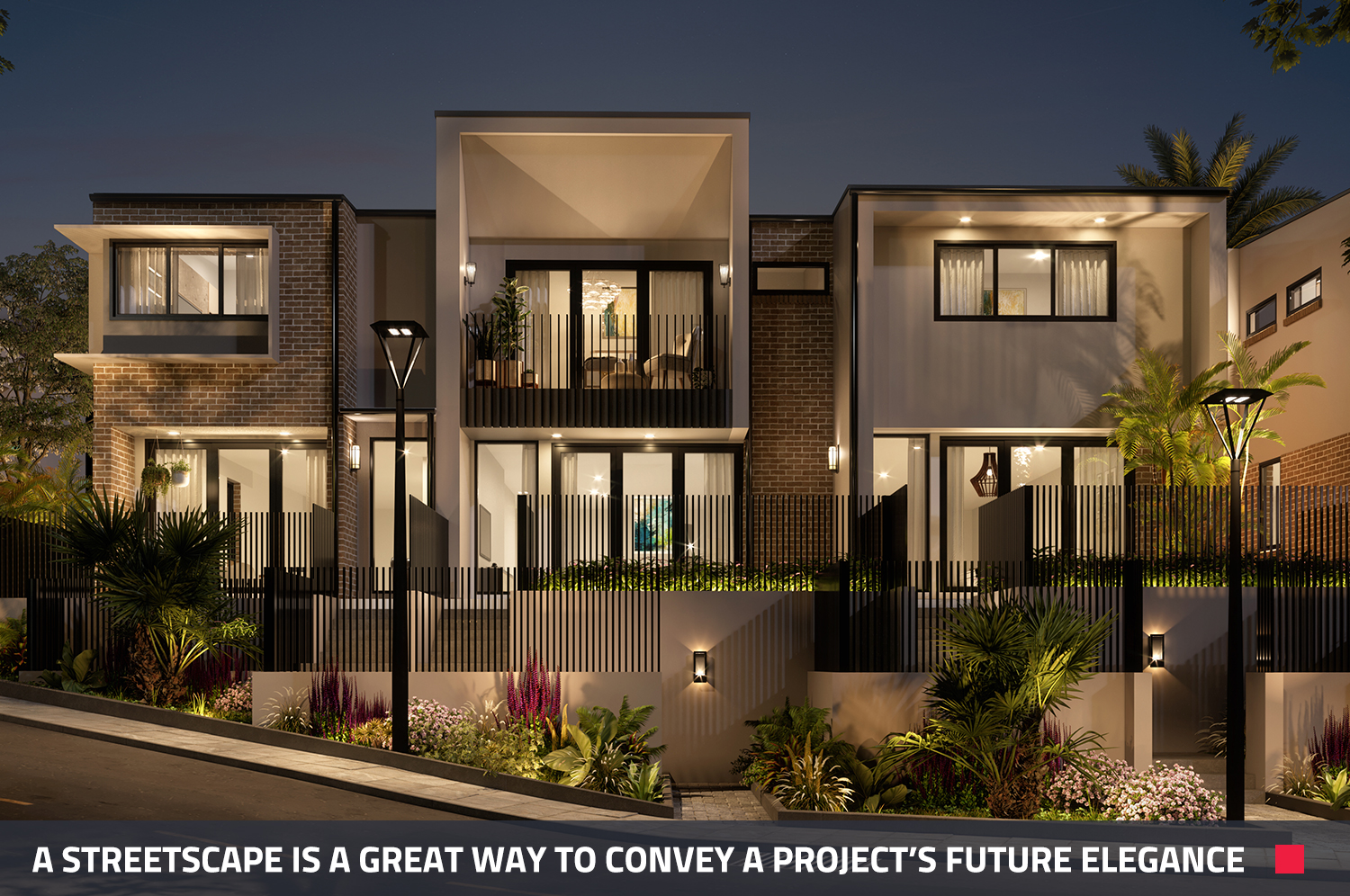 Push the button to see the full suite and pricing schemes for BoxBrownie.com's interior and external render styles.
---