BEST 360 DEGREE CAMERA AND EQUIPMENT FOR VIRTUAL TOUR CREATION
Introduction
With a little help from us, anyone can utilize the wonders of online 360° Virtual Tours in their property marketing to nab buyers from anywhere. It's your chance to work with social distancing, instead of against. And, it's the opportunity for buyers to view a property at their own pace, in their own space.

Services such as Virtual Tours that were previously viewed as optional extras, have now become must-have items for property purchasers. Read on for what you'll need to get your marketing to the level it needs to be.
First up, you'll need to take 360° photos of your property (it's a lot easier than you might think). Our co-founder and real estate photography expert Brad Filliponi has provided his recommendations for getting started here.
Think about virtual tours in the way you would standard photography. The application is effectively the same and the process looks something like this:
1. Preparing the home for the shoot
2. Selecting your hardware for the shoot
Hardware
Whilst it sounds like we are going to Home Depot to pick-up the latest and greatest drill, really all the term 'hardware' refers to is the physical device we are going to use to capture 360° images (the camera). Today there are at least 30 devices that you can choose from to capture 360° images. They range from attachments for your smartphone (like the Insta 360 nano S approx $139), to small handheld 360 cameras, all the way up to a Kandao Obsidian or a Matterport Pro 2 (approx. $3395). An added complexity is that some cameras just won't work on some platforms, so before you make a knee-jerk reaction purchase, you might want to check the camera works with the platform.
The Hardware or camera we recommend is the Ricoh Theta V. It ranges in price from between $370-380 new (Amazon). We recommend it simply because it is the best of the lower priced cameras, very portable, excellent quality and lastly because it has a function called bracketing, which will allow the user to upgrade your image quality should you ever wish to take advantage of editing services.
BRAD'S RECOMMENDED 360° CAMERAS
#1 GOLD PICK
Brad uses and recommends this 360° degree camera. It might not be worth the price for the average real estate agent, but this is the best 360° camera currently on the market that will give you the best results.

#2 SILVER PICKS
Mid-range 360° degree camera options offering great value for money for the average real estate agent.

#3 BRONZE PICKS
Xiaomi Mi Sphere or Madv360° (same camera, just different names and colors)
Entry level 360° cameras
You can check out what different cameras looks like in some example BoxBrownie.com 360° Virtual Tours.
· Insta360 One R Twin Edition (with 360° Image Enhancement)
· Insta360 One X (without 360° Image Enhancement)
· Ricoh Theta V (with 360° Image Enhancement)
· Ricoh Theta V (without 360° Image Enhancement)
· Ricoh Theta Z1 (without 360° Image Enhancement)
· Ricoh Theta Z1 (with 360° Image Enhancement)
BRAD'S RECOMMENDED 360° CAMERA STANDS
Why Tripods?
Whilst monopods are convenient, using a tripod offers unmatched stability for getting clear images with your 360° camera. With no tip over keeping your camera safe.
Tripod recommendation "hack": Neewer Light stand
If you are shooting on uneven ground, attach a ball head to your tripod enabling further adjustments for perfectly straight images.
Ball head recommendation: Neewer Mini Ball Head
Why Monopods?
A monopod is a single-legged stand for your camera. Monopods are essential because they have the lowest foot-print of any stand, and rarely get in the way of the shot. I recommend one that is eye height, fairly portable and has a solid base.
Monopods offer a slimline design for easy set up and less obstruction at the bottom of your 360° images. But they have small feet so they can tip over quite easily damaging your camera, especially when it's windy outside. but offer less stability.
Monopod recommendations:
Brad also uses and recommends the Ricoh Theta Extension. These are required to access the camera ports on Ricoh Theta cameras if you want longer battery life by taping a portable smart phone battery charger pack onto your tripod. This is highly recommended if you need to shoot multiple homes on the one day. If you want to purchase a specialized 360° camera power bank that screws onto your tripod/monopod we can recommend the Ulanzi BG-2.
SOFTWARE
To operate most 360° cameras, there will be software to download in order to both use and view the 360° images. Each camera will have an application available on the smartphone of your choice. That app will operate the functions and change the settings of the camera both when shooting and when sending the images elsewhere. Other free software exists for you to view 360° images on the computer itself, including Go Pro and Ricoh.
These are good for viewing single 360° globes, but they will not aid you in creating a virtual tour. That will need to be done via our hosting platform.
If you are wanting to edit your 360° images you will find our 360° Image Enhancement and 360° Virtual Staging services, perfect for improving image quality or adding furniture to a vacant space.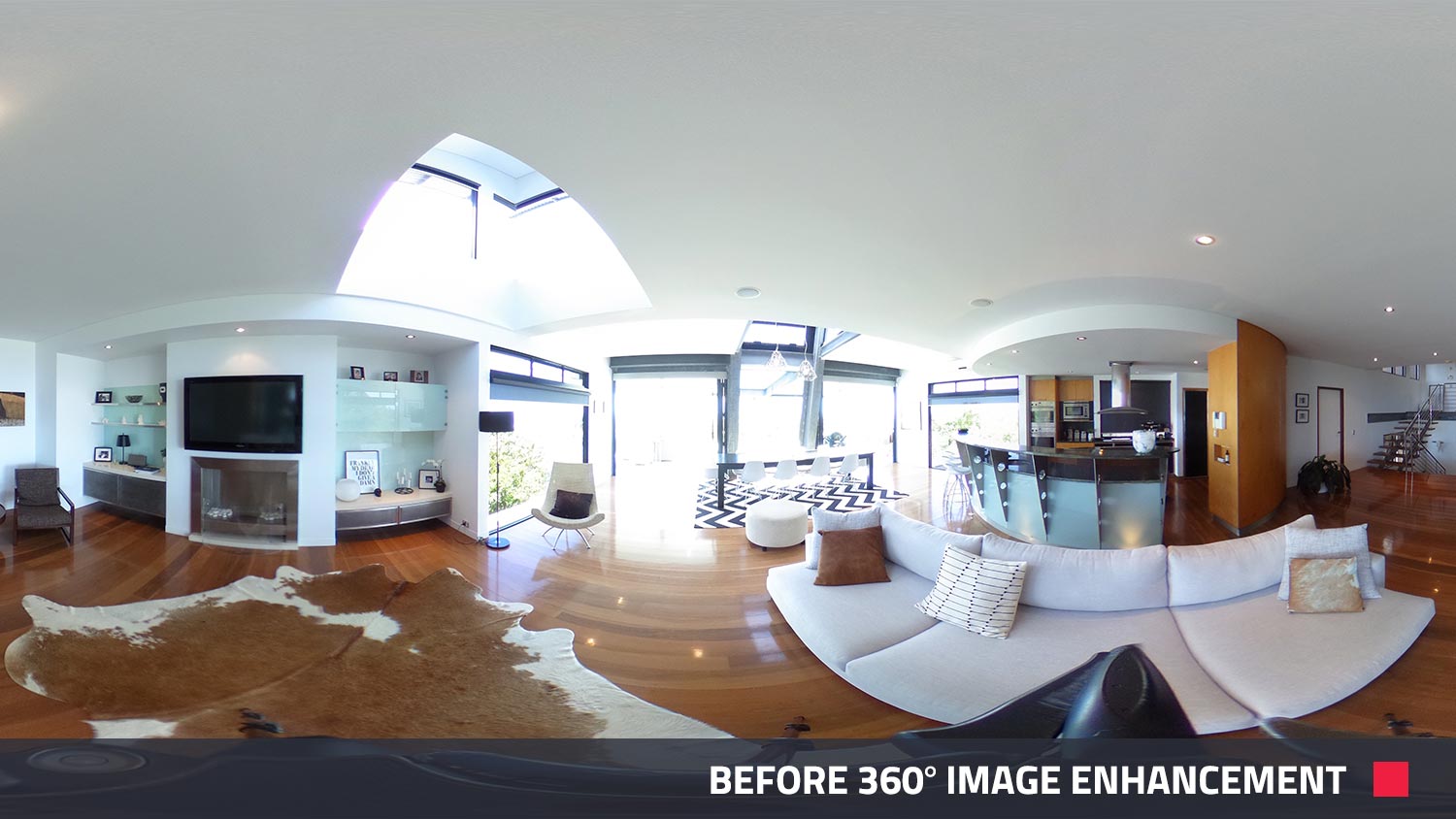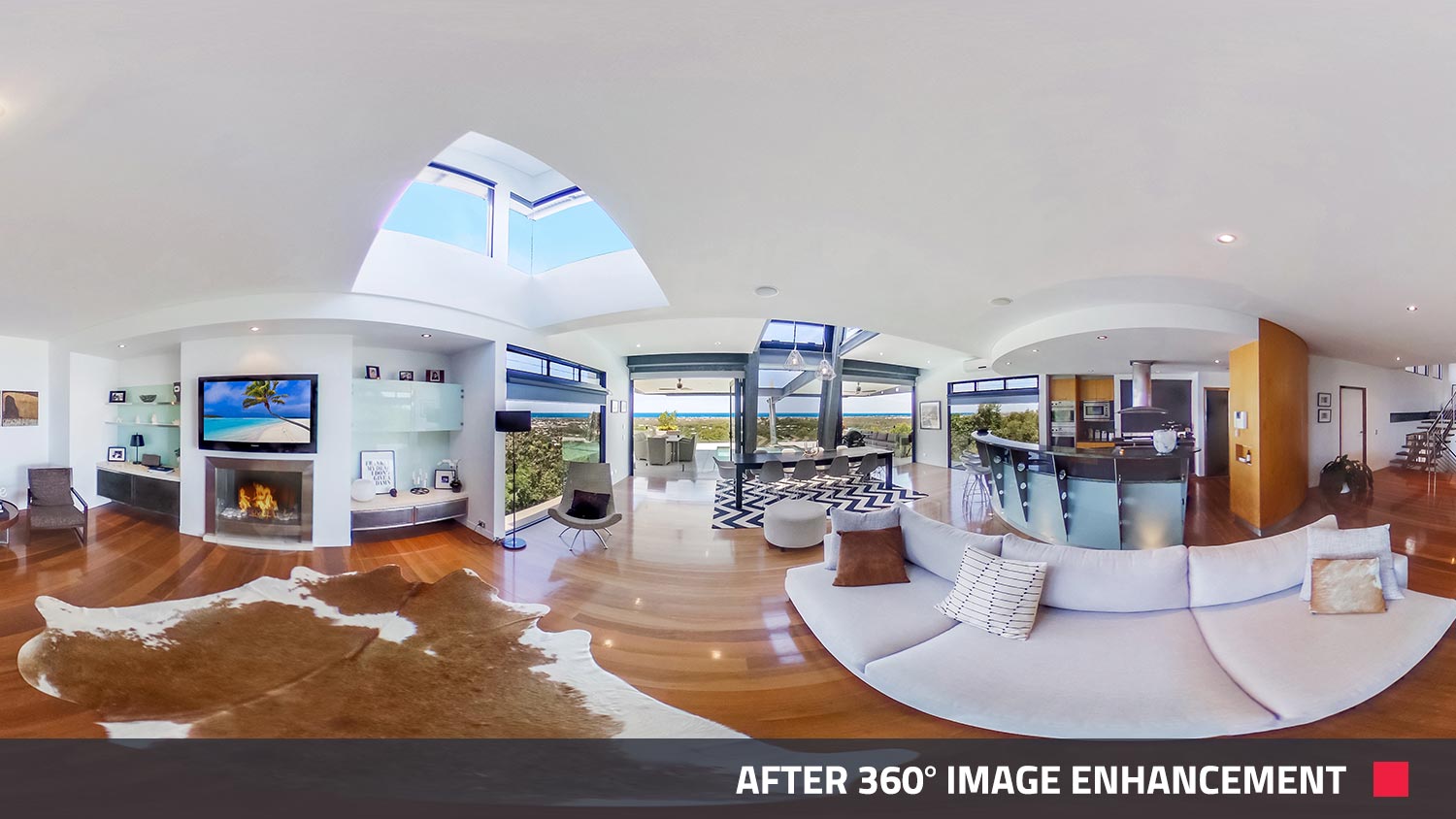 HOSTING PLATFORMS
In today's marketplace, there are multiple ways to display your tour and it can be hard to pick between them. Social media platforms Facebook and YouTube accept 360° files and are great for quickly getting an immersive experience to the market. YouTube is a good place to upload a 360° video of you walking through the home you are wanting to display and 360° images get more engagement than digital still images on Facebook.
Beyond the free channels exist virtual tour providers. You can upload any of the images you have created to BoxBrownie.com to be placed and displayed into a tour.
VOILA!
Our 360° Virtual Tours are low cost with no subscription. We've got all the pro tips you need to take 360° photos quickly, easily, and with the best possible outcome. Uploading your photos to our platform is a breeze and we can help with 360° photo editing, virtual staging, and floor plans.
The Virtual Tour output is high quality giving your purchasers an immersive experience.
Click here to walk through a virtual tour with and without Virtual Staging.
---