31 August 2021
FROM EMPTY LOT TO FIELD OF DREAMS: RENDERS SEAL THE DEAL
Introduction:
Since Covid-19 arrived, housing prices have surged. This international phenomenon is primarily due to the fact that sellers have thought twice about listing their properties during these chaotic times.
A drought in real estate inventory has sprung from this reluctance, and the law of supply and demand has done the rest: low supply + high demand = soaring prices.
There are strong signs, however, that this is about to change.
According to Inman.com, US development permit applications in January 2021 were up 35.6% from the same period the year before - a significant statistic, because in January 2020 the building industry was booming and the coronavirus pandemic was still two months away.
Realtors with low inventory are now looking more into how to sell property off the plan.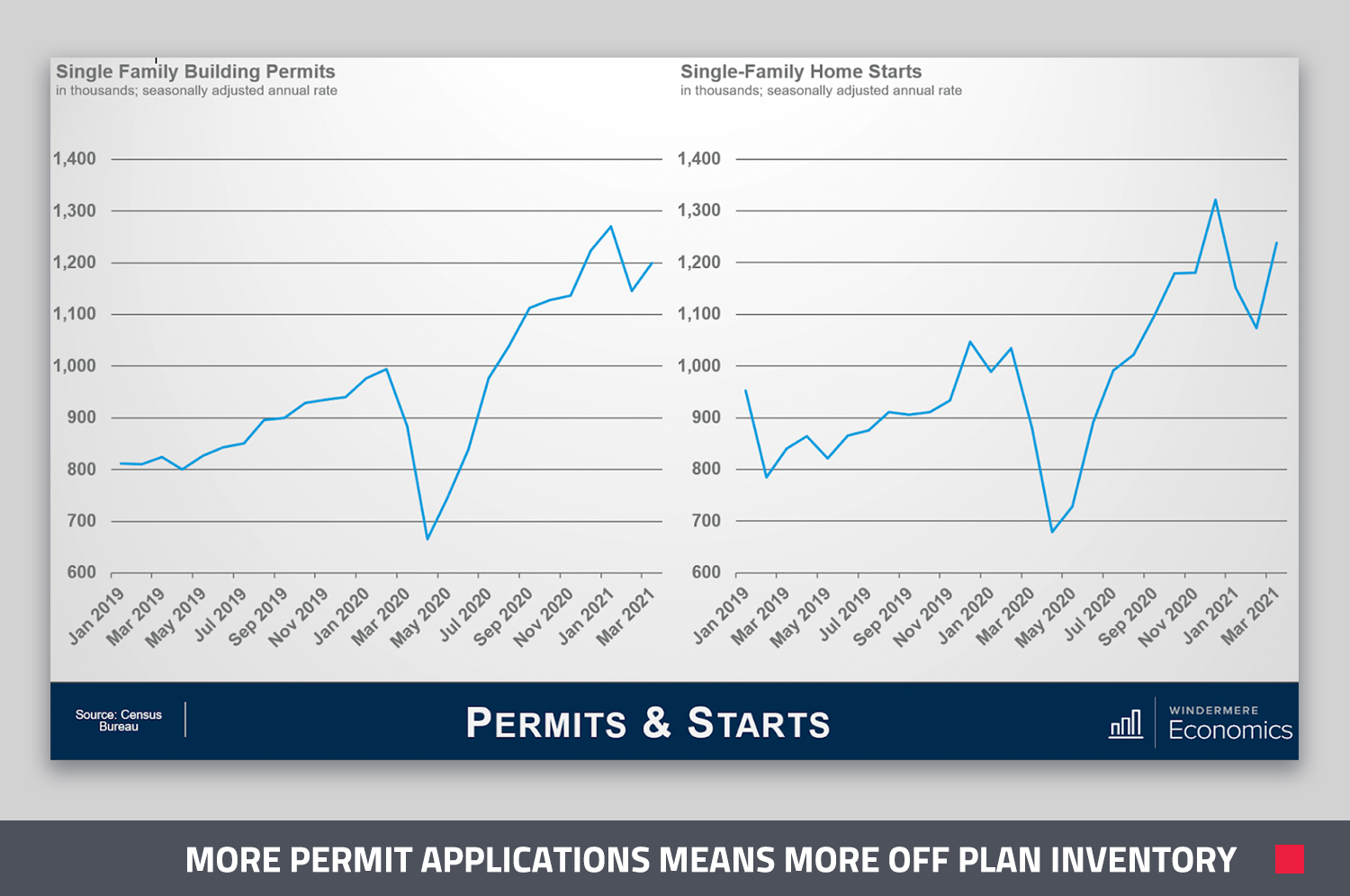 As the graph above indicates, the race to sell the unbuilt is about to begin. What will happen to the property market when all these approved permit applications enter the market as listings?
It could mean several important things:
The shortage of real estate inventory will soon be reduced.
The meteoric ascent of the housing price will slow down (possibly even reverse course).
Buyers will become more willing to commit to off-plan purchases.
The 3D Render might surpass the 360° Virtual Tour as the most important marketing device in real estate.
HURRY, WHILE DEMAND LASTS!
Though real estate prices sometimes seem to conform to a law of their own, the current inventory shortage/high prices are a textbook case of the old supply and demand axiom.
Currently, in almost every corner of the developed world, supply is unable to meet demand. House prices are climbing so quickly that you need a drone to keep track of them.
One thing the spike in building permit applications indicates is that supply seems poised to catch up to demand. The bidding wars that have become standard might soon become less common, and in general, sellers could find it harder to capitalize on the currently record-high property prices.
One clear reading of this writing on the wall is that projects in the pipeline are going to want to get to market as soon as possible.
Every month that goes by before a project reaches the market could mean millions in lost revenue for those involved. For this reason, there is increased fervor in the "the sooner the better" mentality of developers.
There are great rewards in the offing for those recently approved property sellers who are able to feed their marketing materials to the hungry eyes of property buyers before the others catch up.
Once the approval to build is granted, the sooner a real estate agent can show the public what a project will look like, the sooner the cash from those commitments to buy can start landing in bank accounts.
BUYERS WARMING TO OFF PLAN PURCHASES
One thing the inventory shortage seems to have accomplished is that it has opened more people to the idea of buying off the plan.
It is traditionally much more difficult to sell off plan than to sell bricks and mortar properties. After all, when a person puts a deposit down on an off plan property, they are essentially buying thin air.
According to real estate analysis firm Mansion Global, however, this trend is changing.
"The post-pandemic space race which has driven country markets, has also fueled off-plan house sales. Owner-occupiers have proved increasingly likely to commit to a house off-plan, although typically this tends to be months rather than years before completion."
The success that 3D renders are having selling off plan real estate is already beginning to manifest. A recent headline from a property blog in Australia, speaks to this trend:
"Demand for buying property off plan spikes: String of multi-million dollar sales of new apartments in Brisbane."
According to this article, "Demand for yet-to-be-built homes in Brisbane has skyrocketed, with buyers still willing to fork out millions to buy apartments off-the-plan despite the coronavirus crisis.
"Inquiries for units in new developments have jumped 82 per cent in the past month."
How did this string of off plan selling occur? Through beautiful 3D renders, of course. When you are selling off plan, you are only as strong as your marketing. And by far, the strongest form of off plan marketing is the 3D Render coupled with a 360° Render Tour.
RENDER YOURSELF A DEAL
If you add the willingness of people to buy off plan to the record high levels of off plan property about to come their way, you will immediately understand how important the 3D render has become.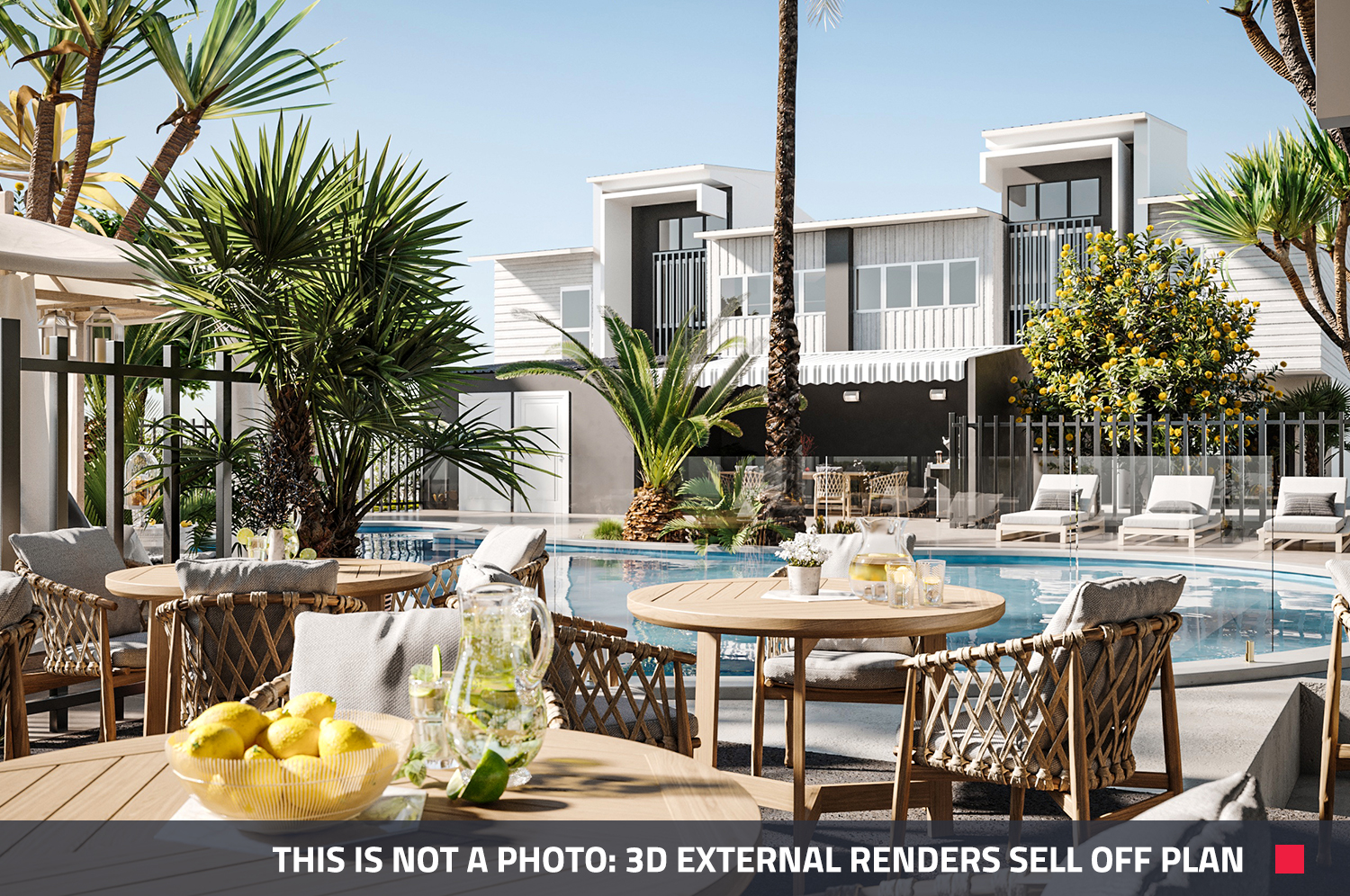 What happened to the Virtual Tour last year, seems to be in the 3D render's destiny for the year to come.
The 360° Virtual Tour became the most successful property selling device by the end of 2020.
At this time, the shift to online real estate shopping was already occurring, but the pandemic accelerated the pace at which property buyers decided they would rather visit a home virtually before seeing it in person.
A 360° Virtual Tour consists of photographs stitched together by our photo editing magicians and woven into a seamless, gorgeous, interactive tour of a house. Twenty-four/seven, from anywhere in the world, as many times as they want, a potential buyer can tour a house.
Virtual tours are infection-free, easy to access and almost as easy to create. Even the most inexperienced real estate agents can follow our simple steps to capturing the pics our photo editors need to create a virtual tour for any listing.
Even though buyers of bricks and mortar homes now prefer to see Virtual Tours before they visit a property, they will still want to visit the property if they can. In many cases, it's the visit to the actual property that closes the deal on a sale. Don't forget, the house itself can be the most important part of your marketing materials.
But off plan sales are a different game than selling bricks and mortar property. Obviously, there is no house to photograph for an agent selling off plan. Nor is there any physical destination that an agent can rely upon to convince those who might be on the fence.
Off plan marketers do not have this luxury. Often there is an empty lot that an agent must turn into a field of dreams - a hurdle that promoters of physical properties never have to worry about.
SELLING THE FIELD OF DREAMS
The 360° Virtual Tour is certainly magical. But the 3D render must pull off an even higher magic: it must sell properties that don't exist.
Off plan marketing materials must attract interest, involve potential buyers and close deals. They must make potential buyers believe they are seeing the real, or at least make potential buyers forget that the home they are 'virtually touring' around inside does not exist in the real world.
Great CGI artists are half technological wizards, half photorealistic artists. Like great real estate photographers they can be hard to find (hint: most of them are hiding out at BoxBrownie.com!).
If you are one of the thousands of real estate professionals planning to sell off plan this year, you are going to need to locate a quality CGI artist (hint #2: you've come to the right site!).
High quality 3D rendering, floor plans, and 360° Render Tour can easily be your project's finest 'salesperson'.
Depending on your project, the blend of renders you choose will differ. Internal 3D renders and 360o Render Tours are essential. But some form of external 3D render is also usually required to complete the 1-2 punch. Should that be a birds-eye view, an external elevation, a streetscape?
Again that will depend on the project. But 3D renders are both the future of property marketing and the way to market future properties.
Dear Kevin Costner, you don't even have to build it anymore.
Use a 3D render, and they will come.