DIGITAL MARKETING TIPS TO SAVE TIME AND SELL PROPERTY FASTER
Introduction
Optimize your property marketing by leveraging new technology. These tips can help you streamline processes to save you time and create effective marketing that builds your brand, generates leads, and most importantly sell real estate quicker.
From hosting virtual property tours to mastering the art of outsourcing, further develop your digital marketing strategy and integrate these top tips into your daily practice.
Host Virtual Tours
Showcase properties online with 360° Virtual Tours. Using virtual tours means you don't have to be on-site and hold property showings in person. Interested home buyers can now view the property at any time of the day from anywhere in the world. Increase your reach and easily spread the word about your property listing by sharing the virtual tour's website link in your email and social media marketing. Save time and create simple and effective marketing with virtual property tours. Discover powerful marketing and take a 360° Virtual Tour below.


Use Your iPhone
Your smartphone is the key component to your everyday operations but are you using it to its full potential? The cameras in late-model iPhones are a powerful tool you could be harnessing if you're a real estate professional who shoots their own listing photos. Make sure you're optimizing your time and capturing the photos that sell, we can show you how to market a property in under 15 minutes with a 10-shot listing photo shoot.
Outsource To Experts
You are only one person, and you can't do everything, that's why you should be outsourcing when you can. Work that's easy to outsource to experts is photo editing and other visual marketing. Getting an Image Enhancement and Day to Dusk edit is a fast and affordable way to get outstanding visuals for your property listings.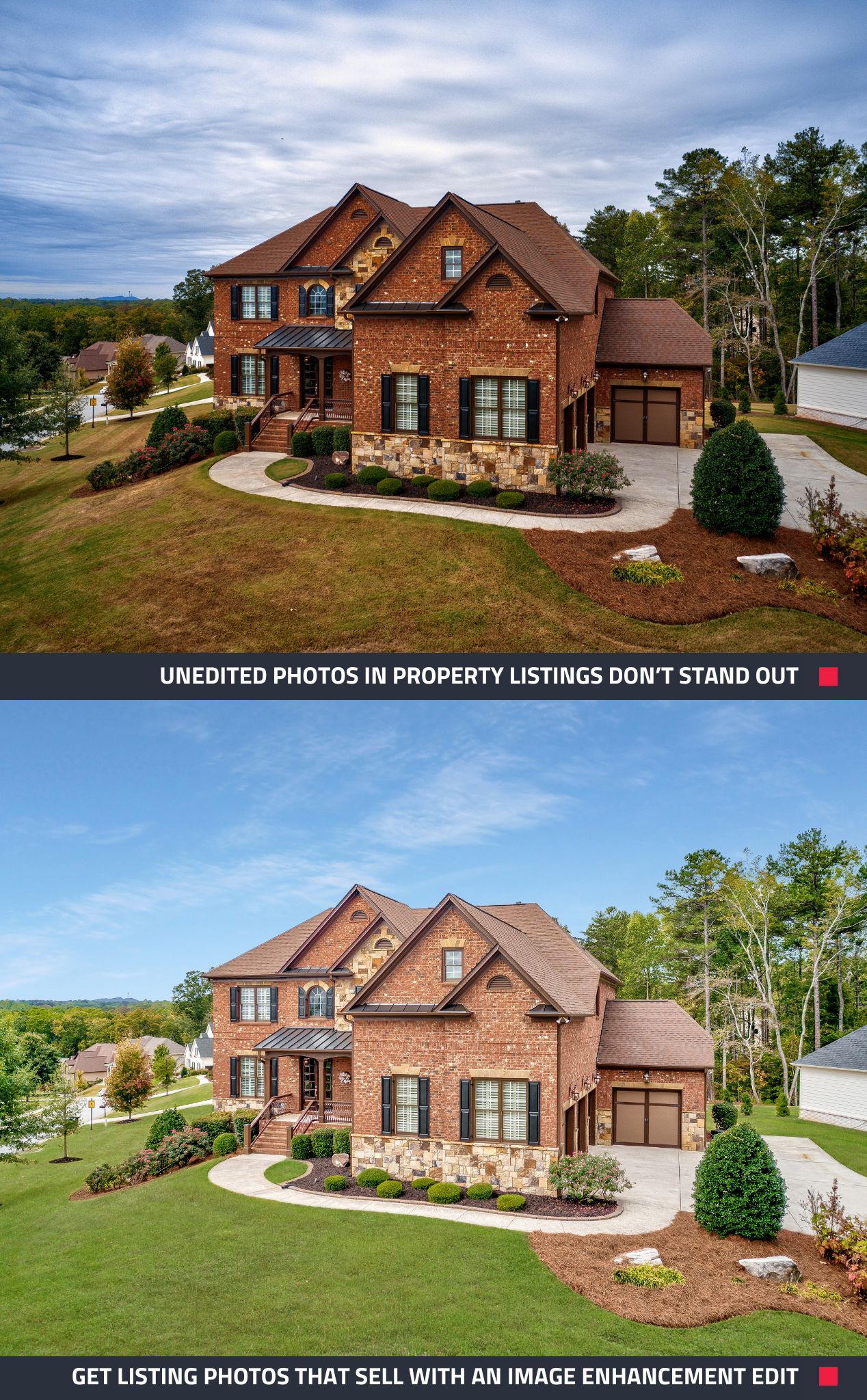 Market With QR Codes
You can't be everywhere all the time, let QR codes do the work when you're not there. QR codes are an easy way to generate leads and extend your marketing reach. Promote properties across a range of mediums and at multiple locations by integrating QR codes on flyers, business cards, yard signs, and other streams.
Social Media
Build your brand and find new leads on social media platforms - 4.7 billion people use social media, so chances are your audience is already there waiting for you to engage with them. Take advantage of the targeted advertising options where you can tailor your content to audiences in specific locations. If you need some inspiration, check out our blog on how to sell real estate on social media.
If you're new to BoxBrownie.com, you can sign up now and receive 4 edits free. No credit card needed.
---