CASE STUDY: UP AND AWAY WITH MICHAEL BRYDEN

Case Study
Name: Michael Bryden
Role: Principal
Organization: Allpropertymedia.com

"100% Virtual Tours sell homes. They're huge! They make a huge difference."

BoxBrownie.com Services Used
About Michael
When Covid-19 threw a wrench into this former airline pilot's career plans, Michael picked up a drone to satisfy his love of flying. Boy did things take off from there!
There are many lessons to be learned from the story Michael is about to tell:
One, it's never too late to learn. Two, life is full of surprises. Three, quality 360° Virtual Tours or Render Tours are brilliant ways to sell property sight-unseen.
Michael's Ascent: From Eye In The Sky To Master Of CGI
During the formative years of his two daughters' lives, Michael Bryden took some time off from his job as an international airline pilot to look after them. When the girls became old enough to care for themselves, Michael began to get excited. He was going to head back into the sky.
That's when the coronavirus pandemic swept in and said: "Not so fast." Planes across the world were grounded, and Michael, seeking to get his flying fix, picked up a drone. At the time, he had no idea how this move would change his life.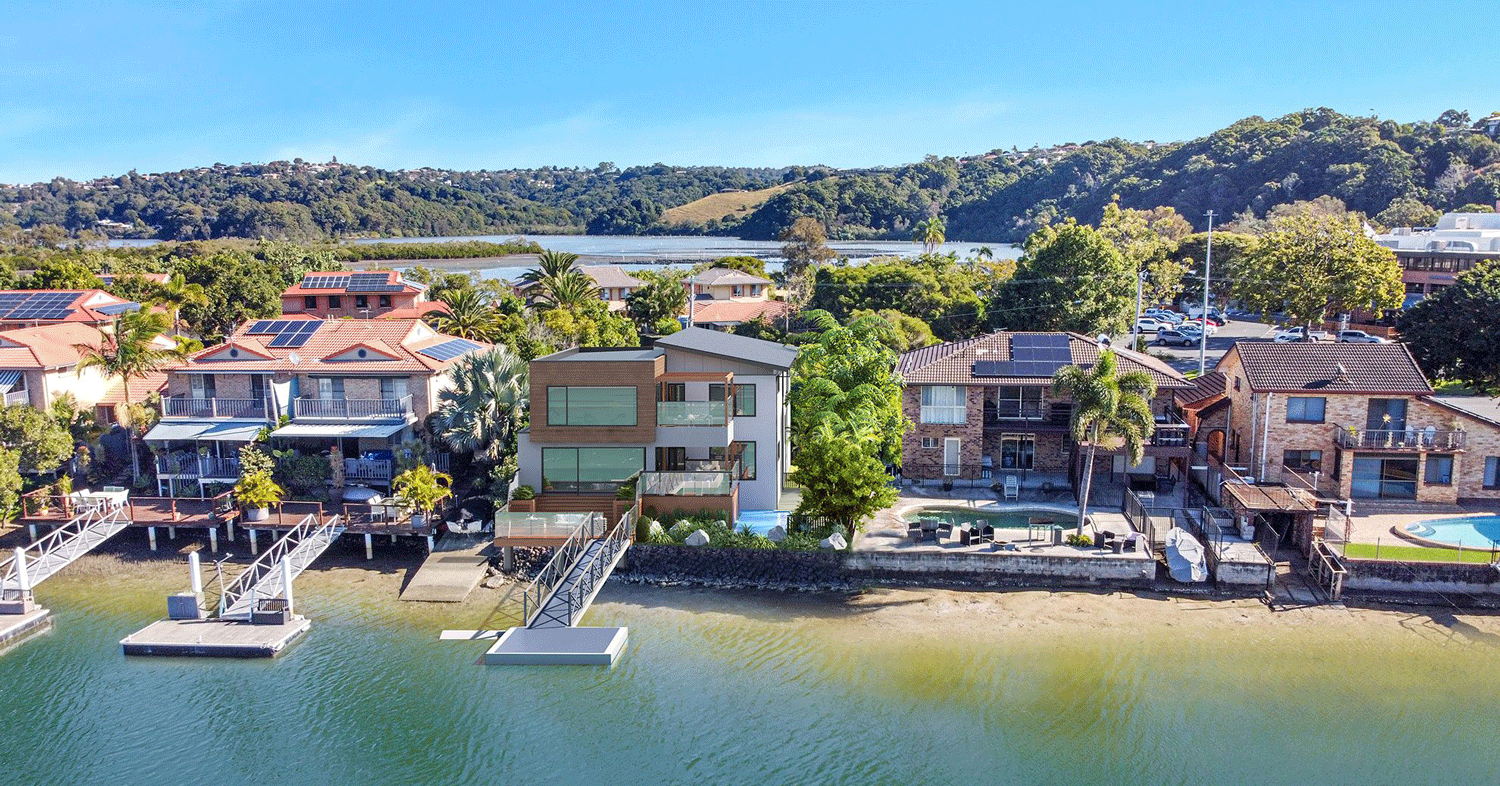 When Michael Bryden picked up a drone to have some fun, he had no idea he was about to become one of Australia's most in-demand real estate photographers.
"I was missing flying and just when I was about to get back in the air Covid arrived. So I bought a drone, just to have fun," he told us from his home in Australia's Gold Coast.
"One of my friends is a real estate agent so he said, 'Why don't you take some pictures for me?'
"So I did. Made some money. And the next thing I knew I was doing aerial photography, as well as street-level photography, the interior, and exterior of homes. There was a demand for good photography."
At the time, Michael did not know much about photography. But he enjoyed the challenge and felt drawn to the real estate marketing industry. As so many aspiring photographers do these days, he turned to the internet for instruction.
"This demand for quality photography made me want to get better and better. I started watching hours and hours of YouTube videos as a way of learning, that's when I came across [BoxBrownie.com co-founder] Brad Filliponi and his video tutorials. This was a game-changer for me."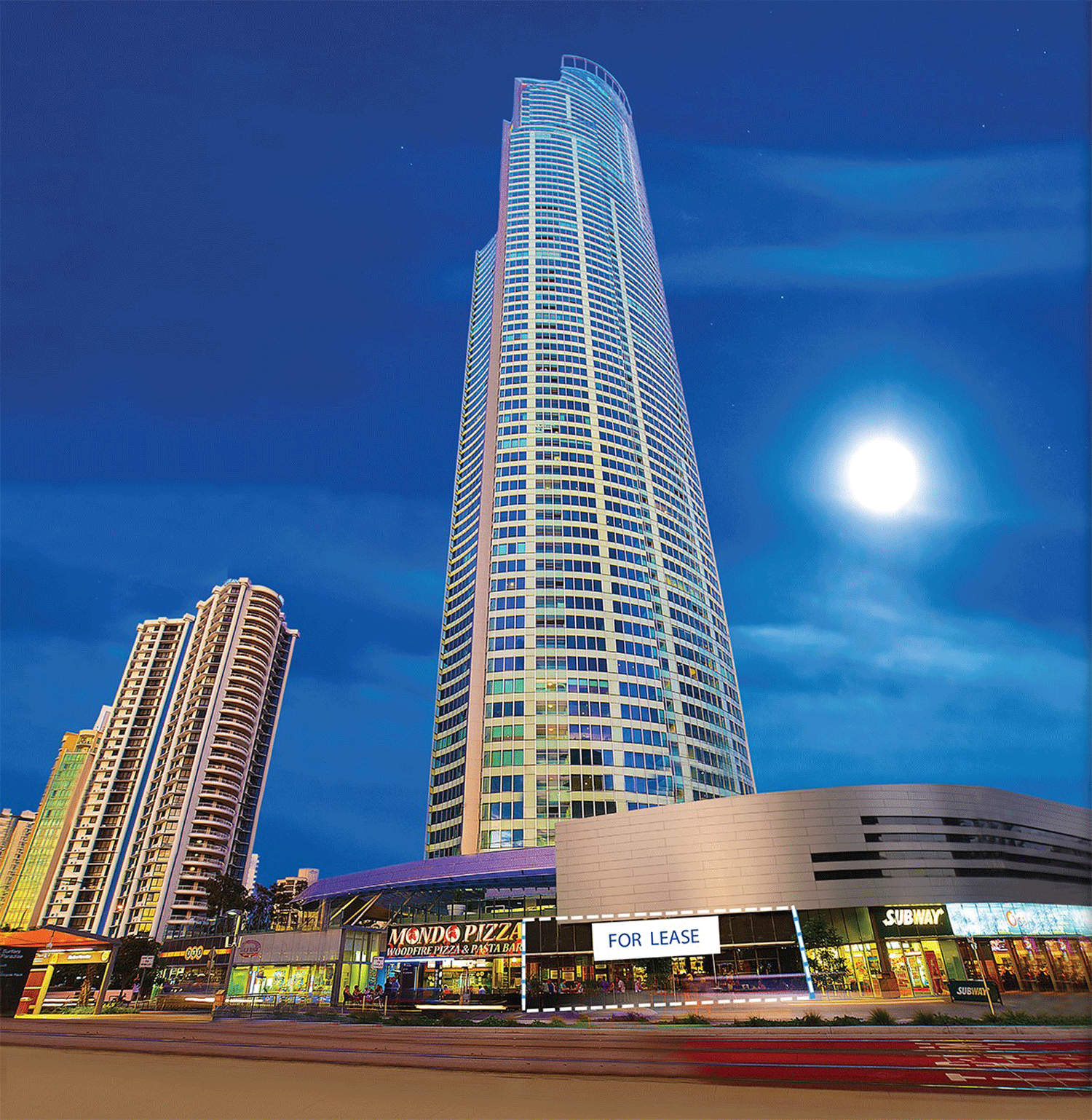 From a commercial airline pilot to a drone pilot, Michael Bryden never dreamed he'd be on the ground taking pics of Australia's most valuable real estate.
"Brad's tutorials were by far the most helpful thing I could find. They were so good that I reached out to him.
"Everyone knows Brad's a busy guy, but he got back to me, and took me under his wing in the world of virtual property marketing. I had no idea all the things that were about to open up to me.
"I ended up studying all of Brad's tutorials. There's so much in there that goes beyond real estate photography. Next thing I know I'm learning about 360° Virtual Tours and Virtual Staging. I came to learn everything that BoxBrownie.com does, and then I started offering that to agents who were seeking top-level marketing for big projects around the Gold Coast."
As his reputation for quality work grew, Michael found himself in increased demand among Gold Coast agents. Then one day, with one phone call, he entered a whole new realm of virtual property marketing.
Enter The Metaverse
"I got a call from probably Australia's number one real estate agent here on the Gold Coast in February. He asked me to come into his shop for a meeting so I went in thinking it would be for Virtual Tours or Virtual Staging or something like that.
"Lo and behold, he told me he was working for a developer who was building an eight-story project here on the Gold Coast and he wanted renders done!
"So I said to the agent, "Yeah I can do that" - I didn't even know what renders were at the time! But the opportunity was too big to pass up. So I raced home and called Brad. I knew he'd be able to help me put together something special.
"I had the developer's basic floor plan information about the stuff they wanted to get done. Brad hooked me up with Peter [Schravemade], who walked me step by step through the process as to how to put the DWG and the CAD files together, the clay draft, etc.
"Peter arranged a zoom call between me and the agent and we worked it all out together.
"From there, Chris Barnett stepped in. Chris is just brilliant with understanding and coordinating the team. He went so far above and beyond the call of duty, ensuring that everything was perfect. If something needed fixing, Chris made sure it was fixed.
"It was just incredible, the whole BoxBrownie.com team from Brad to Peter to Chris. They dropped everything to make sure the agent I was working with was as happy as could be. You hear about the importance of customer service… it just doesn't get better than what BoxBrownie.com gave me, and continually gives me as I work with them.
"And if you want an idea of how high a standard their quality of work is, the principal of Remax Regency, which is number one in Australia, saw what BoxBrownie.com put together for us and said that it was the best 3D Render he had ever seen."
Take the 360° Render Tour that Mike is referring to HERE and see what he means.
Virtual Tours Find Faraway Vendors

Michael readily adds his name to the growing list of real estate professionals who credit our 360° Virtual Tours or our 360° 3D Render Tours with selling a property sight-unseen to international and interstate buyers.
In his short time in the virtual property marketing game, Michael has been blown away by the power of these immersive devices to sell property to distant buyers, who saw the tours and contacted the agent because of it.
He believes so strongly in the 360° Virtual Tour that he's turning other agents into believers. It has not been difficult.
"I know another agent with LJ Hooker here on the Gold Coast. He had me take some pictures for him. I wanted him to include a Virtual Tour with his listing and he didn't want to.
"So I said to him 'Let me give you a free Virtual Tour. Just so you can see how powerful they are.' Within two days, he had sold the property to an out-of-state buyer who had taken the Virtual Tour.
Now he wants to do a Virtual Tour with every home he lists.
"I have another client and she's now dealing with Chinese buyers from Canada because of a Virtual Tour."
"A lot of my agents are still getting used to the power of the Virtual Tour. For those of them who have been resistant to doing 360° Virtual Tours, I tell them 'Next project I'm going to give you a 360° Virtual Tour for free. Just use it and see what happens.'
"They're all coming back saying 'Oh My gosh, we're just getting smashed by requests over that listing."
"Like I said with LJ Hooker, sight unseen, cash sale. Just because of the Virtual Tour.
"100% Virtual Tours sell homes. They're huge! They make a huge difference."
---