HOW TO GENERATE MORE LEADS USING REAL ESTATE FACEBOOK ADS
Introduction:
When it comes to paid campaigns, Facebook advertising may well be the shining star of social media. Regardless of what you think of Marc Zuckerberg's apparent lack of scruples when it comes to monitoring every move people make, the Facebook CEO sure has come up with an impressive platform for generating real estate leads.
Social media is such a visual domain, and the tripod is an appropriate metaphor for how to successfully target people and generate leads.
The tripod is totally useless if any of its three legs don't work, and getting the most out of your ad spend is also a three-pronged art. Real estate marketing that uses Facebook ad campaigns must succeed in the following three categories:
Knowing who you want to target and how to target them
Creating an ad that catches attention and gets people clicking
Setting up Lead ads and/or landing pages that turn clicks into clients
1. TARGETING TIPS AND TRICKS
Before the 'Fair Housing Algorithm' was introduced to Facebook, prospecting leads was a breeze in the real estate business.
Agents could create audience based ad copy targeted to ZIP code, marital status, and income. Mr Zuckerberg's crystal ball reading 'databots' had even determined a "likely to move" category that agents - amazed at their great fortune - could use to pinpoint exactly the people they were looking for.
After the sluggish and expensive days of print advertising, all this seemed too good to be true. Perhaps it was.
The flags out front of real estate agencies were lowered to half-mast the day the Fair Housing Algorithm came in. Gone was the special ad category called "likely to move". Gone, too, was ZIP code targeting. Agents said farewell to marital status and income targeting, too. But this grief was unnecessary.
Yes, it has become a little more difficult to pinpoint your audience on Facebook. But there's still so much you can do on this platform. With a little creativity, experimentation and panache, real estate agents can still get more than their money's worth on this platform.
BEGIN AT THE DROP OF A PIN
You might not be able to target your real estate advertising to "likely to move" or ZIP code anymore, but you can drop a pin.
This pin can have a radius of 50 miles, which, to the large majority of real estate agents, should offer more than enough opportunity for effective targeting.
When it comes to seller leads, this Facebook feature is as good as any that the social media giant offered before the Fair Housing Algorithm was implemented.
Within the allotted geographical range of 50 miles, you're still able hone your targeting further. Age and gender are two demographic options. It gets even more precise if you opt in to the Special Ad Category section of your Facebook ad dashboard, which you should.
Here you can target 'Housing" as a category, and this covers pretty much everyone interested or involved in real estate, and people looking for homes, mortgage brokers, or insurers.
Facebook also allows you to target up to 10 "Interests". Some ideas might be:
Luxury real estate
First time home buyer grant
Real estate investing
First time buyer
For sale by owner
Holiday cottage
Home equity loan
Refinancing house
House hunting
Land and houses
Let's choose the city of Cheyenne, Wyoming, as a random example of how effective Facebook targeting can still be.
Cheyenne has a population of about 65,000 people. If you were an agent in this city, using Facebook targeting options, you would still be able to accurately target every Facebook user in the city that you wanted to reach during a one-week period for $45 USD.
Even after the introduction of the Fair Housing Algorithm, the precision and reach of Facebook advertising remains remarkable.
If you're having trouble generating leads in your area, the problem is probably not a targeting issue. It could be one of content.

2. CONTENT: SUCCESS IS IN THE EYE OF THE SCROLLER
Social media is a visual domain, and if your ad does not catch the eye, it will certainly not catch the clicks. All the pinpoint targeting in the world will not help if no one responds to your ad. Let us help you here.
At BoxBrownie.com we understand the visual nature of marketing property better than anyone. Co-founded by real estate photographer extraordinaire Brad Filliponi, and built upon the understanding that presentation is the key to selling property, we make properties pop and scrollers stop.
The competition to stand out on social media has never been so strong. This is why the images you use in your ad need to be stronger than the rest. Image truly is everything.
Whether you are seeking buyer or seller leads or simply enhanced branding, our photo editors and CGI artists can help your images stand out on any social media feed.
If your ads feature images of high quality, like the kind of stuff we put out, the Facebook ad can be a great way to catch the attention of potential buyers and sellers alike:
Buyers, because they are drawn to the images of the property you are showcasing;
Sellers, because they see that you are an agent who knows how to use social media to present real estate well.
If, like many agents, you keep your listings restricted to paid social media ads, it is well worth your while to take advantage of our wide range of commercial and residential services, some of which include:
360 Virtual Tours
Property Renders
Our day to dusk image enhancement package is a superb way to market any listing on social media.
Including the BEFORE picture in your ad can help future sellers see the value in listing their property with you. Especially, in the case of the below juxtaposition, if you pair the images with a snappy headline: "Is Your Property Being Presented in the Best Light?".

RIDE THE CAROUSEL ALL THE WAY TO CONVERSION
The Facebook carousel ad format can be a great way to make images work for you. Facebook uses this format in the "People You May Know" feature, or with "Pages You Might Like".
Amid all the downward scrolling that is the norm for social media sites, the carousel ad invites the viewer to stop and scroll horizontally through a maximum of 10 images.
Of course, the kind of properties you have in your listings stable will depend on the sort of buyer leads your ads attract. But when it comes to prospecting for seller leads, you're only limited by your imagination.
For example, it's never a bad idea for a realtor to court the attention of developers. A carousel ad featuring our services in the realm of property development, can pay massive dividends.
What developer could possibly ignore a carousel ad featuring stunning images of, say, a drone's eye view render, a 3D floor plan, an external 3D render, complimented by a 360 virtual tour?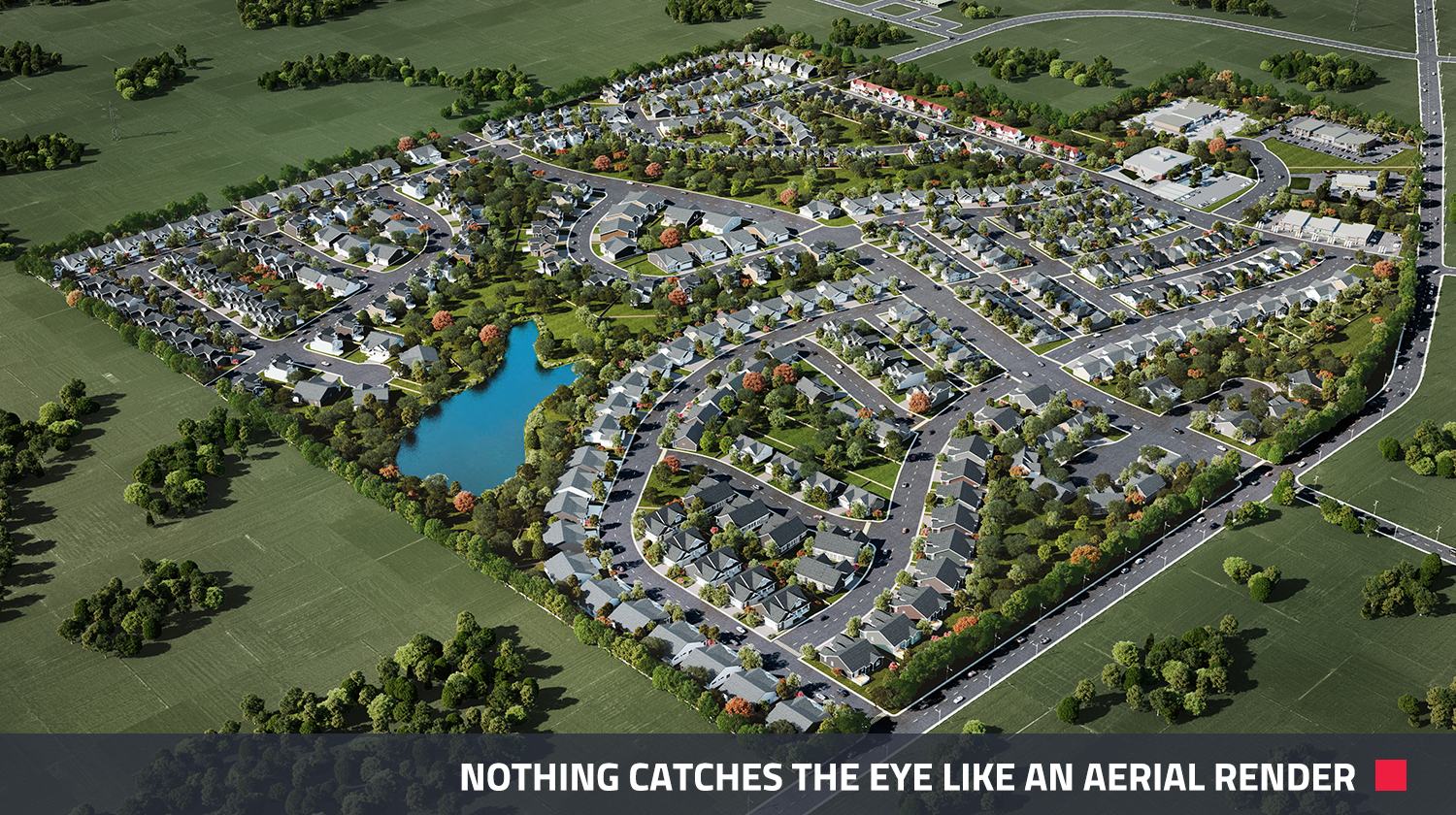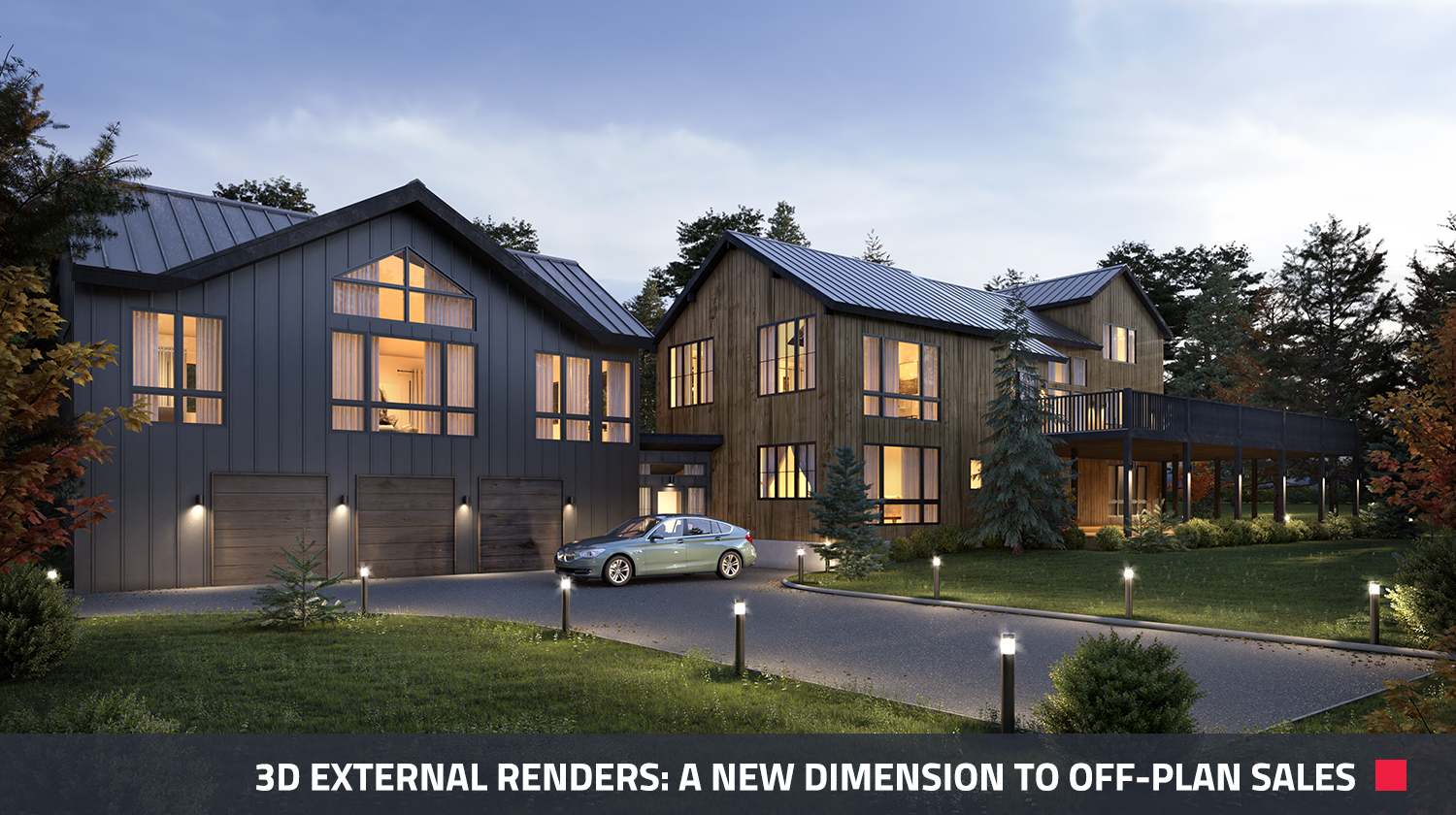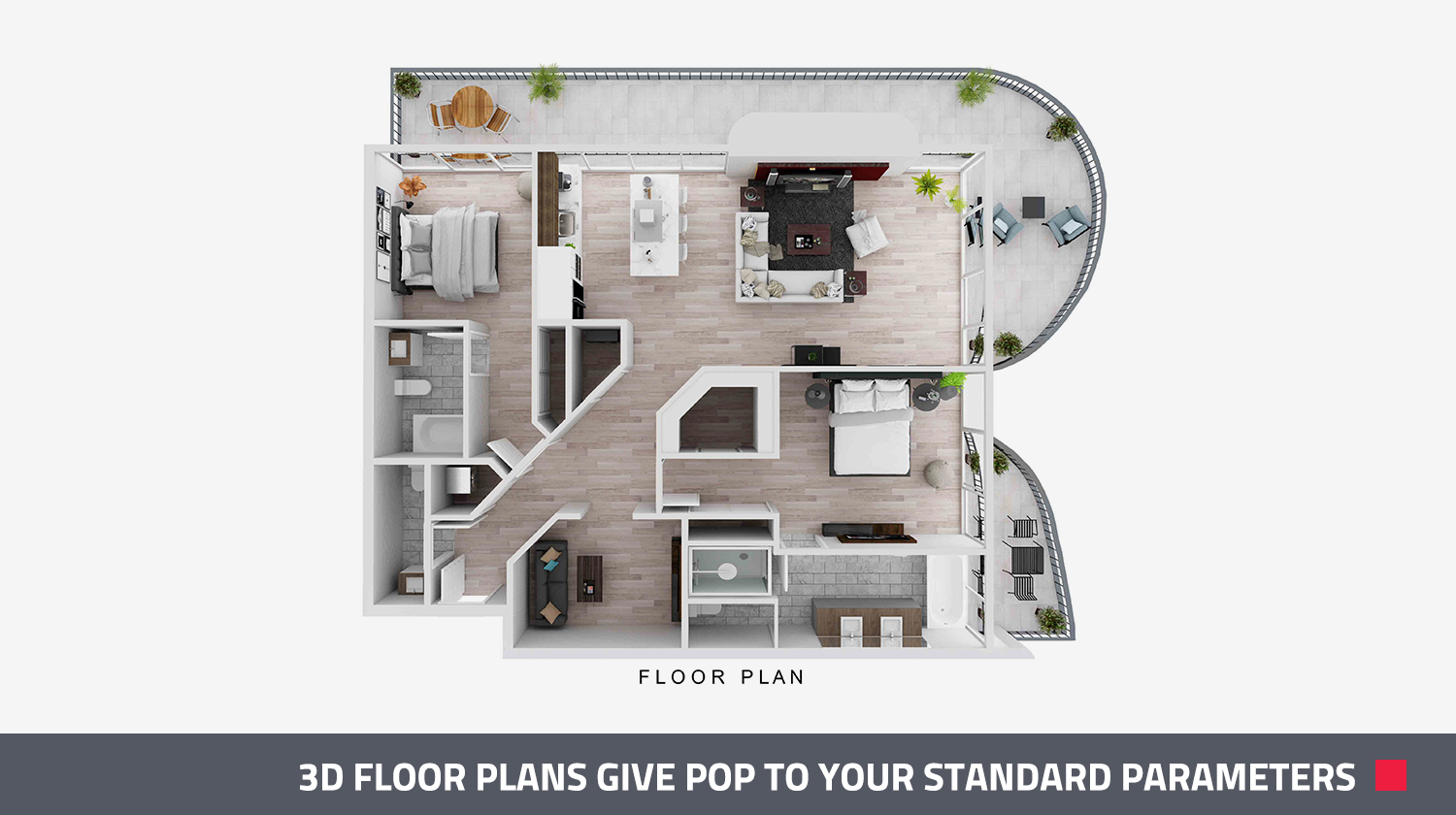 After an arresting image, the headline is probably the most compelling way to lure the interest of a lead.
Negative headlines like, "Stop Searching, Start Living" can be effective attention getters. Interrogative headlines that ask the viewer a question can also cause that extra instant of consideration that turns a casual scroller into a valuable clicker and a possible lead.
In terms of ad content, the call to action is the final necessary ingredient. Yes, Facebook does provide buttons like 'Subscribe', or 'Sign Up', which are a form of a call to action. But do not depend on these buttons for those valuable clicks. Nor should you consider the button alone to be the call to action.
The first action is when the user stops scrolling and looks at your ad. This is usually accomplished by the image.
The second action is when they read your ad. This will occur if your headline is compelling enough to inspire them to continue.
The third action, when the user clicks, on the Facebook button, will likely not occur if the other two actions don't take place.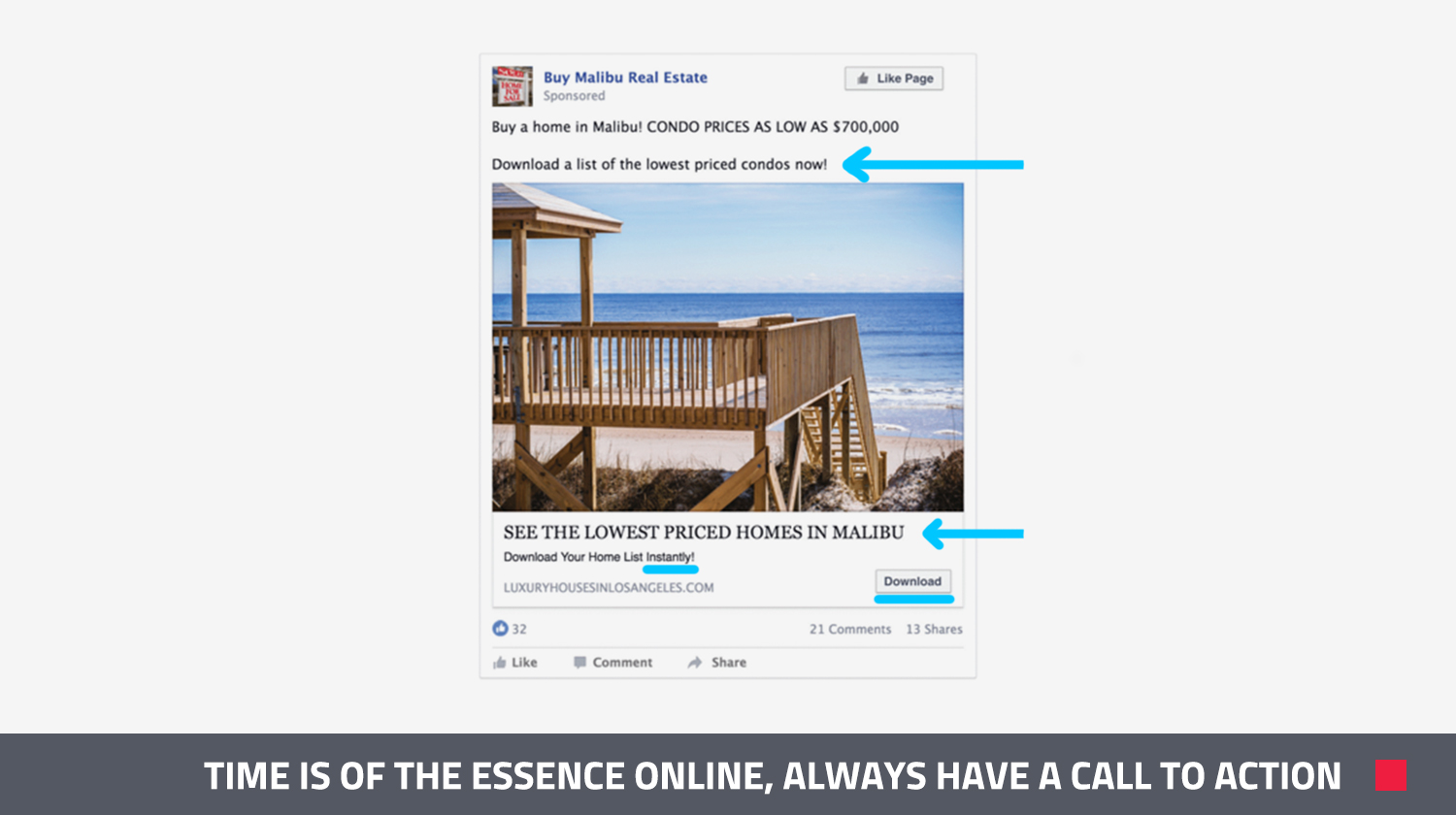 In the above ad the arresting image and the headline "SEE THE LOWEST PRICED HOMES IN MALIBU" are accompanied by a very short description. Time is of the essence online.
This ad seems to have all the right ingredients for success, and according to a Bay Area marketing firm, this ad had a conversion rate four times higher than what is the norm for real estate ads on faction.
3. FINISH UP STRONG: LEAD AND LANDING PAGES
Now that the first two legs of your Facebook advertising tripod are set firmly in place, make sure your leads don't slip away because you've neglected the third vital part of the process: the landing page.
The landing page is, of course, where users are taken once they click on your ad. It's where your lead lands and where you land your lead.
In the past, landing pages on Facebook referred to either your own website, or your business Facebook page. Once a user was directed there, it was up to you to have constructed a page (usually involving some kind of form) that could capture enough of a user's information for you to contact them. Once this occurred your ad could be considered a success.
Many agents still prefer to direct traffic to their own website, rather than a Facebook page. In one sense, this is logical, because it is easier to control a user's experience on your own site than on Facebook.
There are pitfalls to this, though:
Make sure the link in your ad takes the user to a page where they can give their information, rather than just the homepage of your website. Don't make it difficult for them.
If your link does direct them to a form or other appropriate landing page on your site. Make sure the rest of your site is professional, that all the internal links work and that the listings are up to date. If they start exploring your site to see what kind of agent they are dealing with and find spelling mistakes or listings from 2011, all the hard work you've done to woo them could be lost.
Many agents now prefer to let Facebook collect a user's information for them.
As you set up your Facebook ad, you will be given six choices as to the sort of ad you want to create. In the "Get More Leads" category, you can create a customized form that a user will fill out while still on Facebook.
Once you get the knack of targeting and creating compelling advertising content on Facebook, this will likely be your preferred way to prospect for leads. It's so much easier this way to customize your form to your ad.
Plus, you can run as many experimental ad campaigns as you wish without worrying about going into the back end of your own site to create new landing pages for each sort of lead you are reaching out to.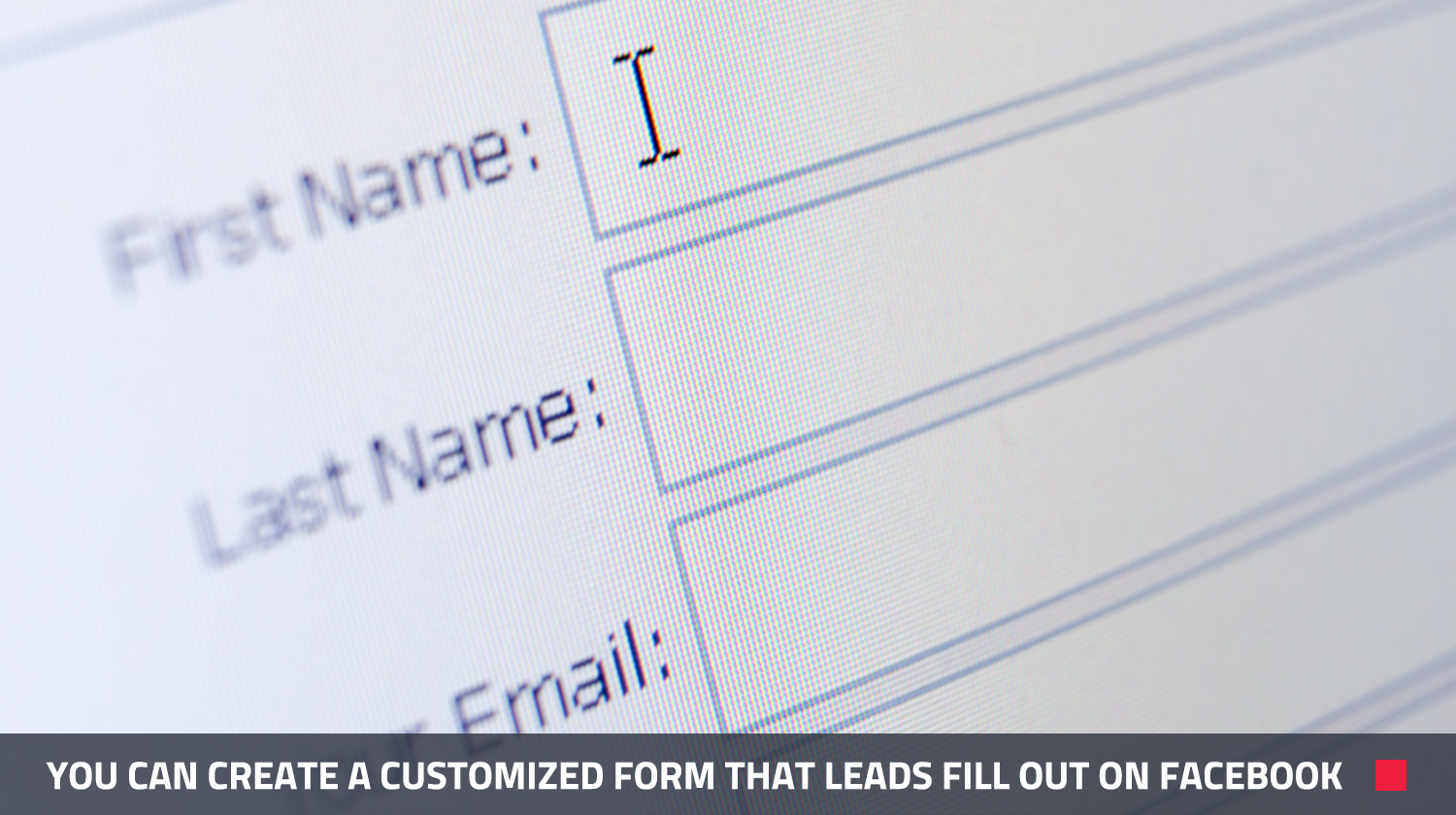 ---