GET MORE BANG FOR YOUR BUCK: OUR VIRTUAL STAGING STEAL OF A DEAL
If you could buy a Ferrari for the price of a Ford wouldn't you want to do so? At BoxBrownie.com we have just made the equivalent of this possible in the field of virtual staging for real estate.
It's not every day that the best in the business decides to charge the least for their product. But in a stunning move that has turned the industry on its head, we have decided to drop our already industry-leading virtual staging price by 25%, and up to 70% in some services.
Before this dazzling price reduction, our US$32 per image virtual staging fee for residential properties was among the most affordable on the market. By dropping this price to US$24 per image, we've given the rather shaky post-pandemic real estate industry the best tool available to stimulate potential buyer interest in the new, increasingly virtual, world of selling property.
If you are not familiar with the history of virtual staging or the instrumental role we have played in its development, we'll share some of the story with you here.
We want you to have a solid understanding of the high standards we have always brought to the practice of virtual staging. Once you know a bit of our story, you'll be able to appreciate the enormous value inherent in our new US$24 per image virtual staging price.
We really weren't kidding when we compared our reduced rates to a Ferrari being sold for the price of a Ford.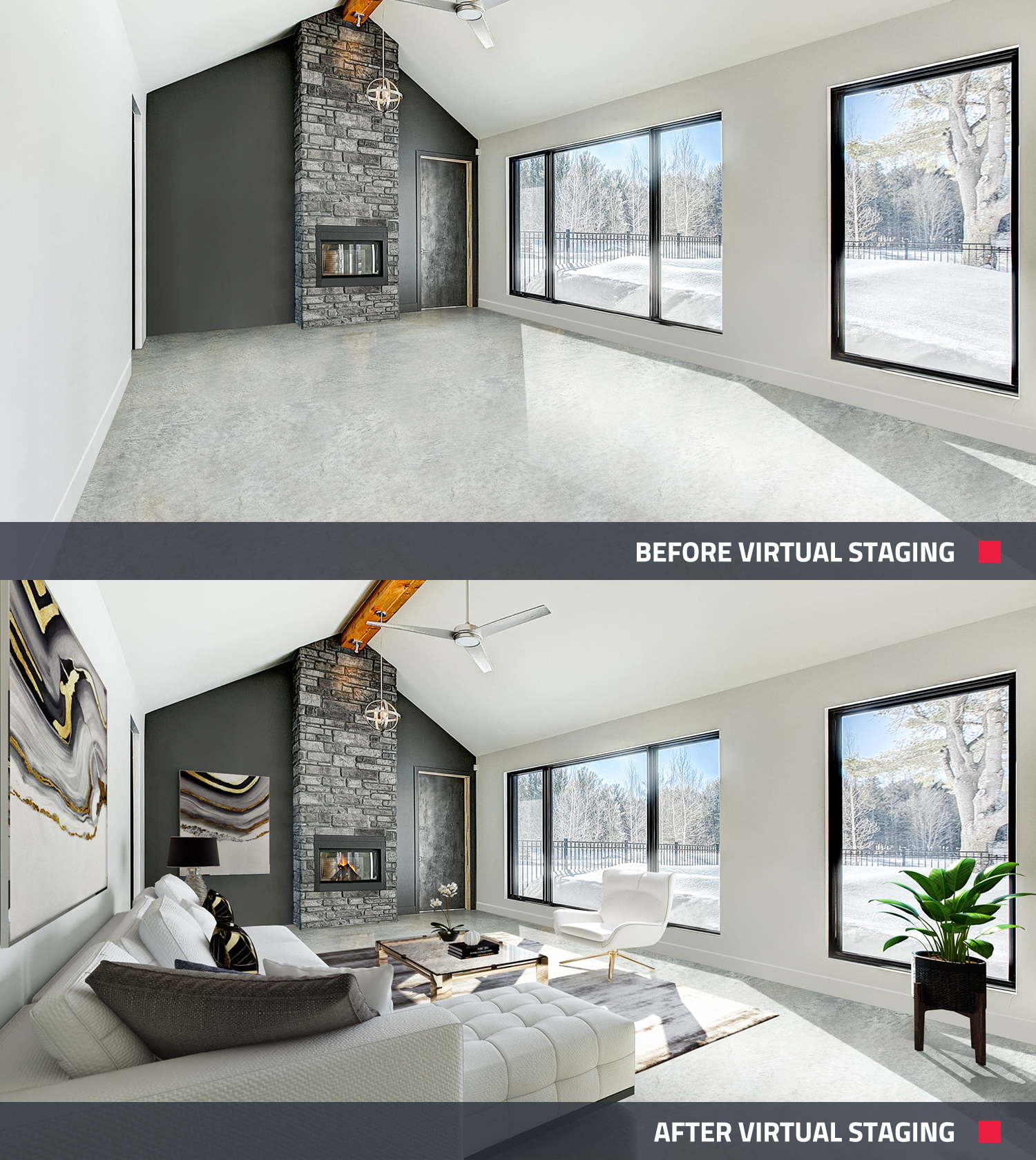 THE HISTORY
In 2017, BoxBrownie.com almost singlehandedly created the virtual staging boom in real estate.
We did it by first becoming sharper, better and faster than anyone in the game. Once we were certain that no one could match the artistry, quality and turnaround times of our virtual staging services, we decided to truly make our presence felt. We commenced an all-out assault on the going rate for virtual staging.
During these early years, virtual staging was a rare and extremely expensive commodity. Because of the high price tag involved in virtual staging, agents were reluctant to use the service on anything but the most exclusive properties.
Up until 2017, $100 per image was at the low end of the pricing scale for virtual staging in real estate marketing. Boy-o-boy did we change that!
In 2017, we devised a way to lower the residential virtual staging price point from $100 to $32 per image.
This flamboyant and slightly cheeky gesture of ours ended an era where it was only worthwhile to hire virtual staging for properties at the highest end of the market. Overnight, because of us, virtual staging became a low-risk, high-reward method of property marketing, and agents at all ends of the property spectrum heartily helped themselves to our services.
Just like that, a virtual staging boom was born.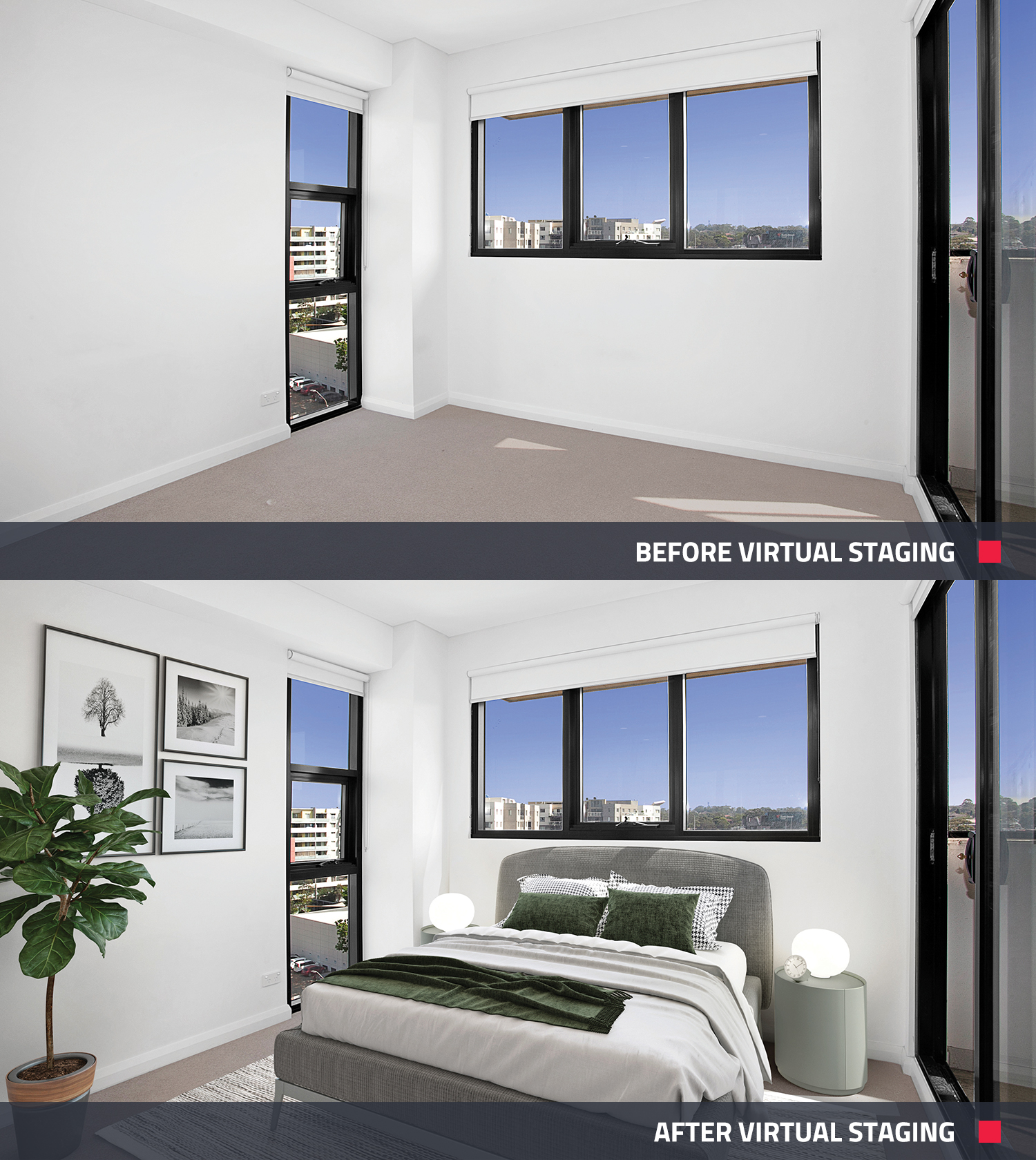 PRICES PLUMMET, QUALITY CONTINUES TO SOAR
Did the quality of our work suffer on account of this dramatic price reduction? Not in the least.
One need only consult the pages of Forbes, or the Wall Street Journal to see how our work was being received.
Such publications are renowned for featuring only the finest brands on the planet. Our previously mentioned friends at Ferrari often appear in their prestigious pages. But by 2019, we were appearing in them too.
Forbes magazine reported that even though virtual staging had become much more affordable (thanks to BoxBrownie.com) elite property brokers from Beverly Hills to Miami Beach were sticking with us and prospering because of it.
The Wall Street Journal was so impressed with the photorealistic quality of our work that they issued a buyer beware, warning people that our CGI artists were so good at enhancing the flair of an empty room that one might find themselves in danger of falling in love with an atmosphere that was not actually there.
What can we say? We know what we are doing with an empty room.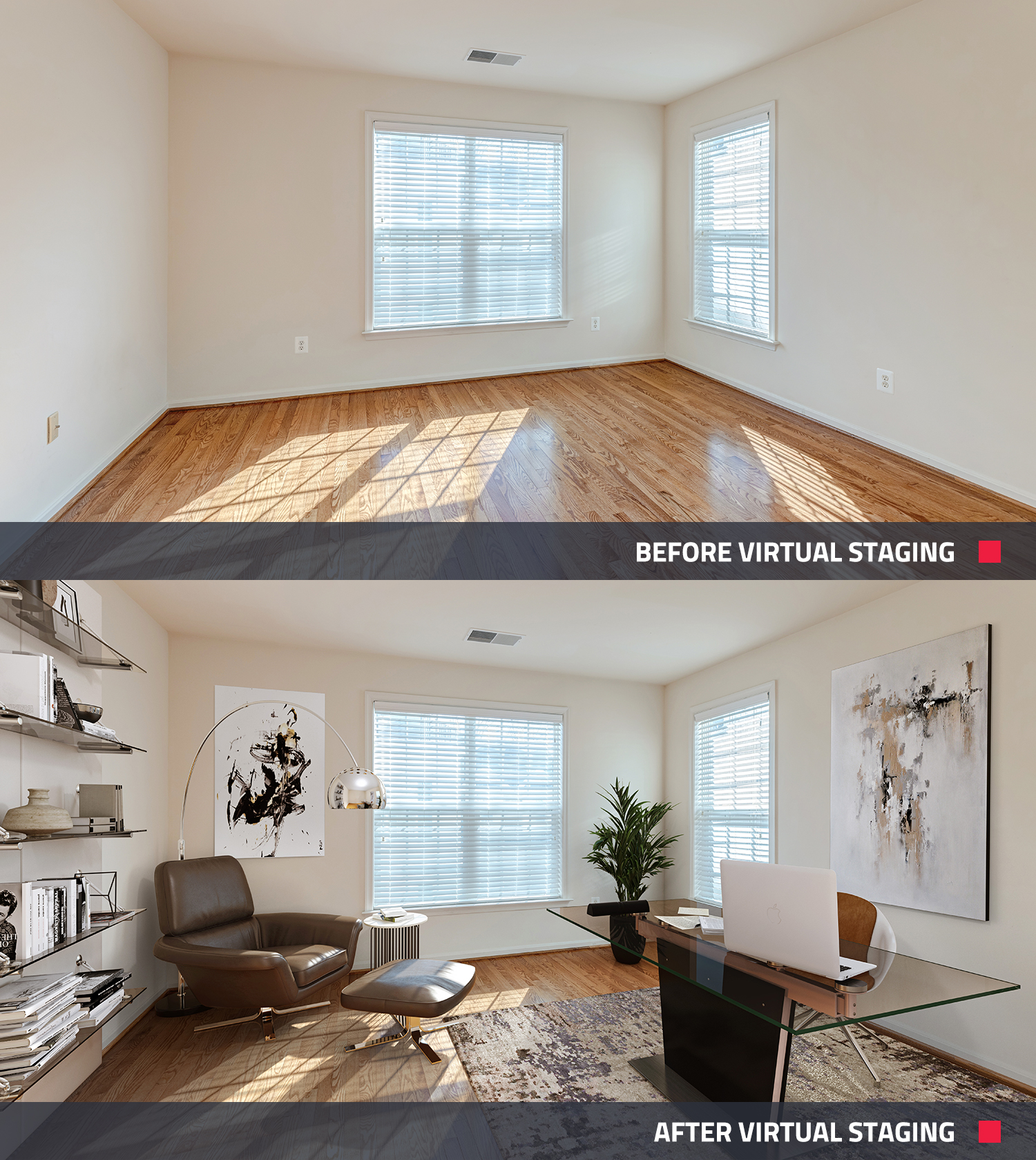 SO MUCH MORE THAN A TRICK OF TECHNOLOGY
Since we introduced virtual staging to the real estate world in 2017, technology in all departments of life has advanced rapidly. Many groups now have the technological capability of producing a virtually staged image. But the technological capability is only a fraction of what's involved in creating effective virtual staging marketing materials for a vacant listing.
There is a reason we at BoxBrownie.com are the only virtual staging provider that is backed by the National Association of Realtors.
If filling a room with furniture was all it took to make a residence look amazing, there would be no difference between a moving company and an interior designer. The same principle holds true in the virtual world.
Effective virtual staging is so much more than the application of new technology. Virtual staging is an art form. The technological mastery required to deliver the service is nowhere near as rare (or as important) as the provider's aesthetic vision and talent for design.
Simply put, no one can match the industry experience and design acumen of our team.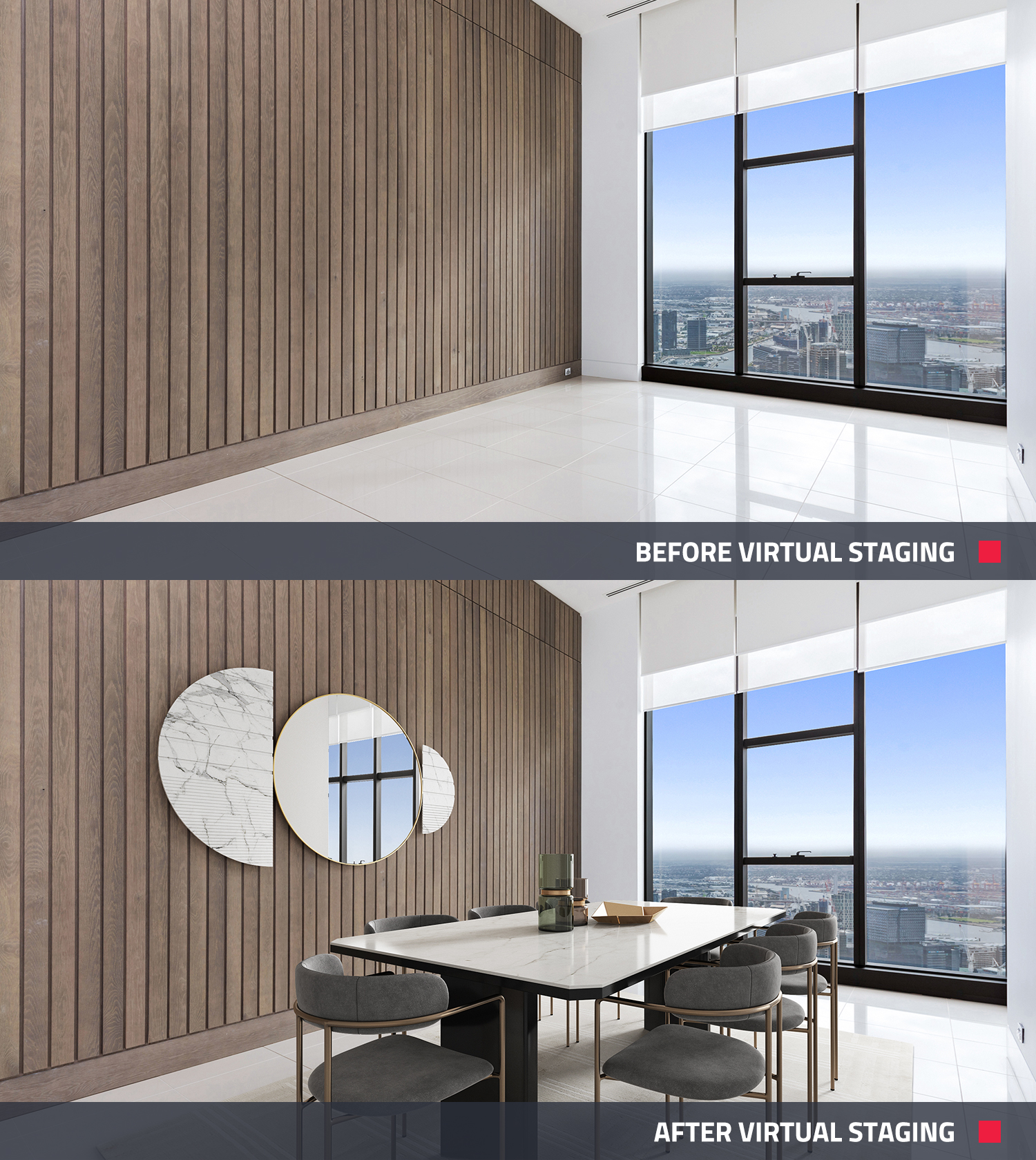 Our CGI artists aren't Photoshop editors. They are interior designers who understand the functions of colour and flow, are adept at producing great work under tight timelines. It doesn't hurt that they seem to possess a digital magic wand.
We hope this trip down memory lane has done more than enlighten you; we hope it has given you a better understanding of the value of our virtual staging creations.
Back in the day when we charged US$32 per virtually staged photo, our service was a steal of a deal. Now that we've dropped the price to US$24 per image, you're only robbing yourself if you choose not to sizzle up your empty listings with our virtual staging work.
Remember:
90% of buyers start looking for property online
83% of staged properties sell for the asking price or above.
Homes that are staged sell 75% faster than those that are not.
These are some clear reasons why virtual staging, along with virtual tours, topped the list of most Real Estate Marketing Plans for 2021.
It has been a pleasure sharing with you these details of our virtual staging success story.
And thank you, Ferrari, for the inspiration.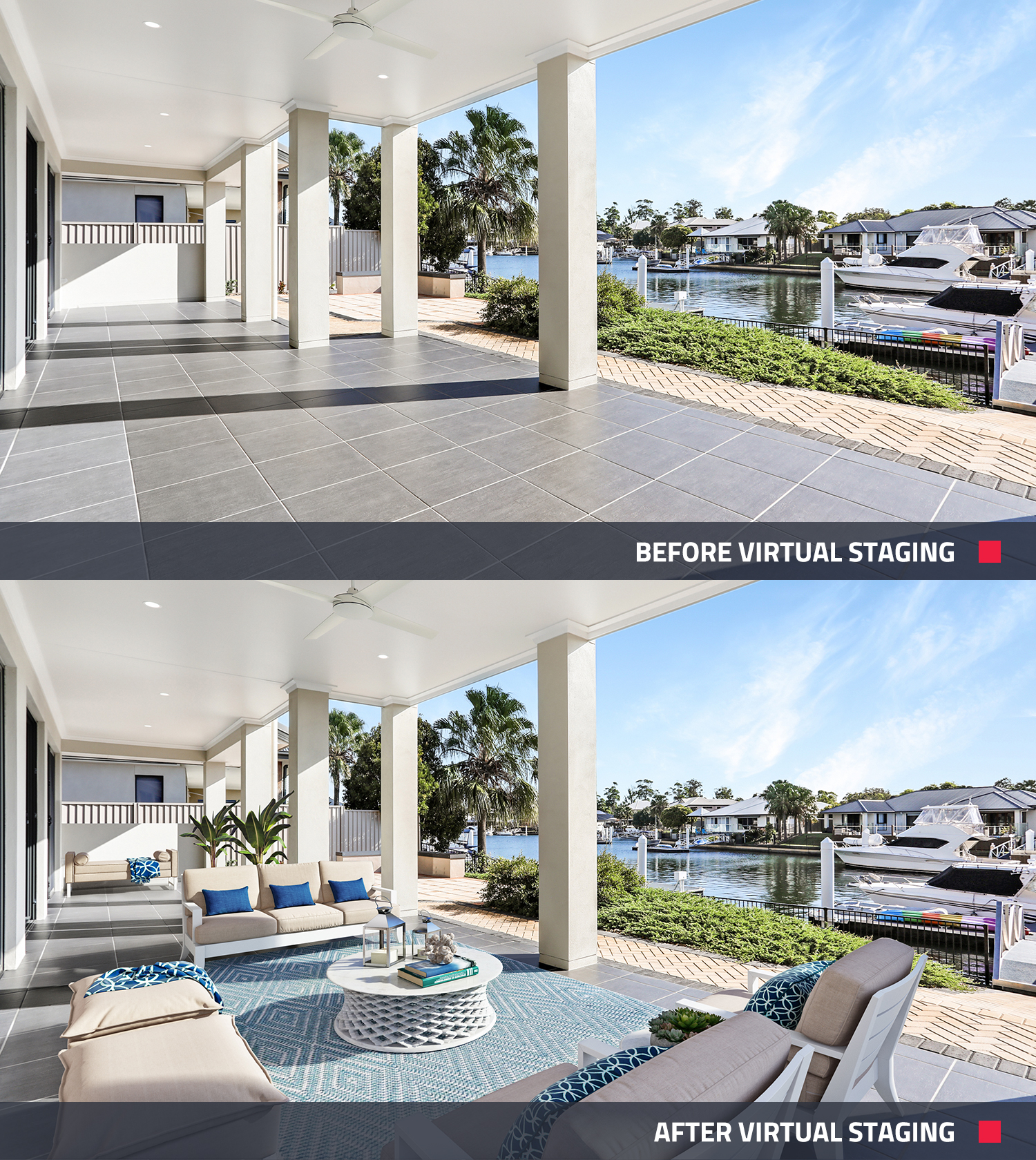 ---