HOW TO SELL A PROPERTY WHEN THE BACKYARD LOOKS LIKE A DUMP
Introduction
We've all seen it before. You've managed to secure a new listing for a property with mountains of potential and character or a huge backyard that's just waiting to be transformed into a stunning outdoor oasis. So what could go wrong, right?
As real estate agents and property professionals, it's easy for us to spot potential and a diamond in the rough but it's also important to remember buyers aren't always in the same position. Sometimes a run down, tired or desolate backyard can all be way too overwhelming for buyers and could ultimately scare them away.
Increasingly, buyers are time-poor and looking for a move-in ready property or at least a very clear vision and understanding of what a property could become. As agents, it's our job to communicate that vision and potential but sometimes it can all seem like a bridge too far for some potential buyers.
If this sounds familiar, then you're in luck. At BoxBrownie.com we've launched Virtual Renovation, where our team of professional editors can turn your idea into a reality and in this blog we're going to show you how.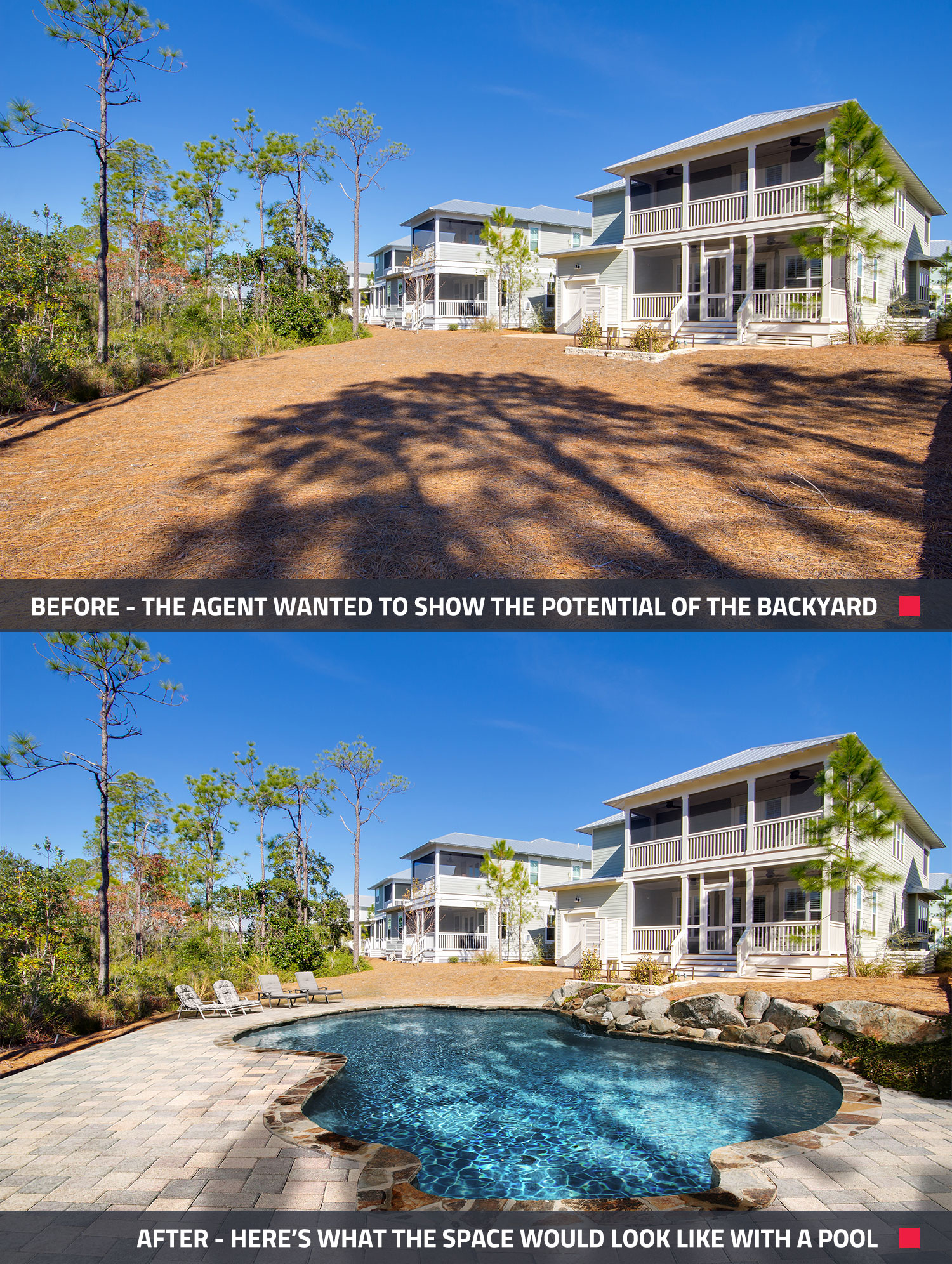 So What Exactly Is A Virtual Renovation?
Essentially, a Virtual Renovation is exactly like a normal home renovation, only it's digital. You or your property photographer can photograph the room, area or backyard exactly as you normally would in the current condition the home is in.
All we require is the image you have taken and an accompanying reference image of how you envision the property being transformed. This could be an image from Google, Pinterest, Houzz or any other source that shows a similar space in the style you would like the home presented in for your property marketing.
There is a range of different types of transformations we can offer. From replacing flooring, walls and ceilings to overhauling the landscaping and adding a stunning outdoor entertaining space, there really is nothing that we can't do here at BoxBrownie.com.
As you would expect with a regular renovation, the cost of a Virtual Renovation depends on how much modification you require. If you'd like to learn more, see more examples or submit your first Virtual Renovation image, you can visit our Virtual Renovation page at BoxBrownie.com.
Virtually Renovating Our Backyard
As you can see in the video, our co-founder Brad Filliponi walks us through just how easy it is to have a pool and beautifully landscaped surrounds added to a blank backyard. Using this type of image in your property marketing will highlight to any potential buyers how much potential lies in a blank outdoor space and, with a little imagination, what the area could become.
Here are the quick and easy steps to turning your renovation vision into a reality:
- First, we take the shot of the space, exactly as you normally would.
- Then, head online to BoxBrownie.com.
- If you haven't already, you can create an account. It's completely free and takes less than 60 seconds.
- Under the New Job section, you will find the option for Virtual Renovation.
- Select Virtual Renovation, then click on Add New Job.
- Give the Job a title and select Next.
- Upload the image of the room or area you have taken and then also upload the reference or sample image that you would like our editors to base the renovation off.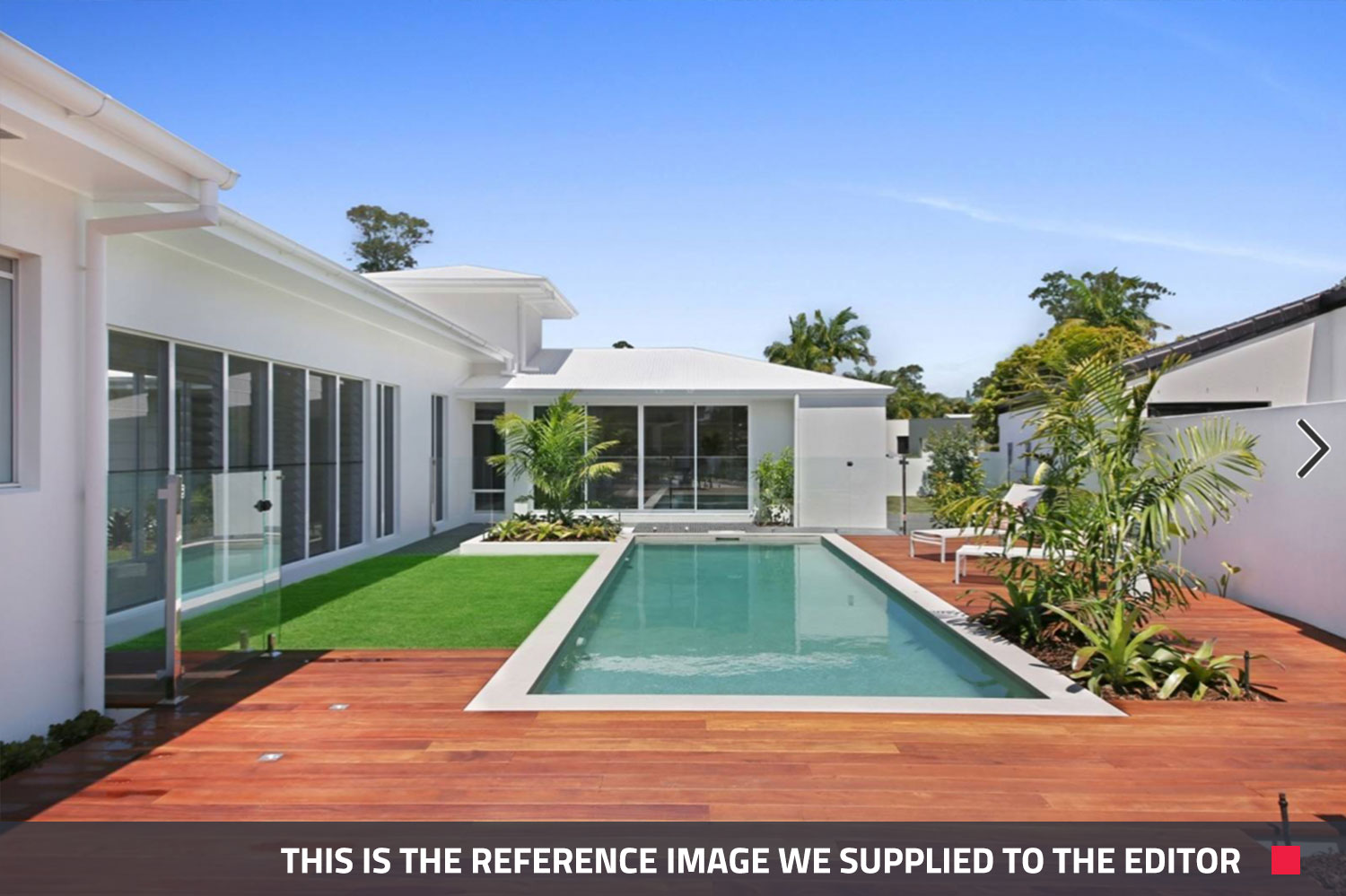 - Select which edits you'd like to apply to the image. In this case, we then simply selected:
US$40.00 – Add Pool Only
US$32.00 – Add Pool Surrounds
US$24.00 – Add Basic Landscaping
US$8.00 – Remove Objects / Blemishes
- You can then supply any additional information, disclaimer text, presentation style information and then select Finished.
This Virtual Renovation comes to a total cost of US$104. The turnaround for this type of edit is only five days and as you can see from the example below, the finished product is simply amazing and is a fantastic way to showcase the potential of an area or property.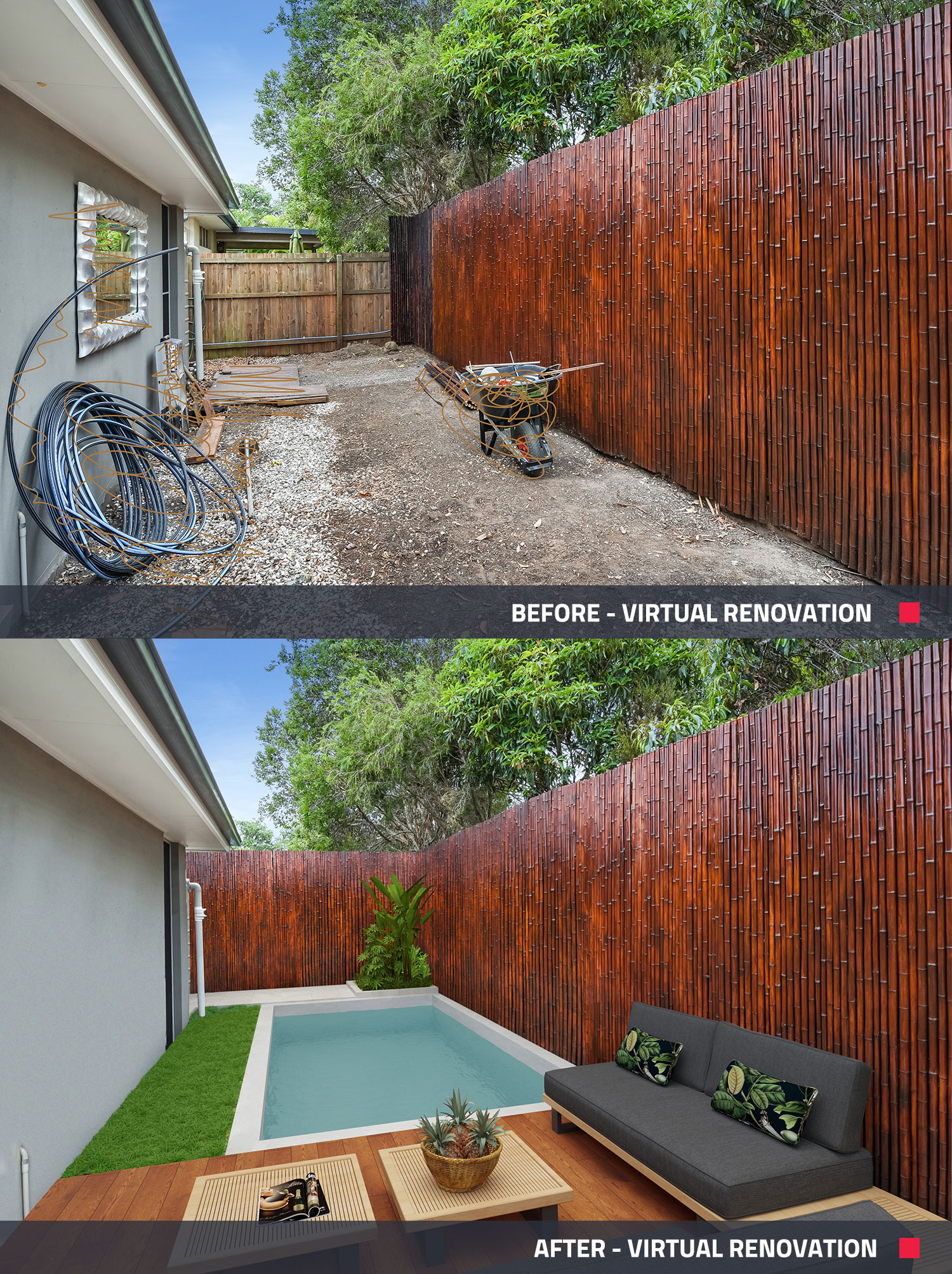 Conclusion
Property marketing is incredibly competitive and, as real estate agents, it is critical we showcase our properties to the fullest of their potential. This is why the Virtual Renovation edit is becoming extremely popular with agents eager to stand above the rest and show potential buyers exactly what a particular property could become.
In this blog, we have demonstrated the power of Virtual Renovation and just how easy it is to help your buyers connect with what a property could look like. If you have a listing in need of a Virtual Renovation or would like to know more, sign up to BoxBrownie.com and chat with the friendly team today.
---