THE BEST WAY TO SELL YOUR LISTING
Introduction:
Whether you have a listing that has been sitting on the market for what seems like forever or you've just uploaded a new listing and it's struggling to gain traction in a competitive market, it might be time to look at your property marketing.
For the past five years, the National Association of REALTORS (NAR) surveys have consistently identified five key elements of real estate marketing that are essential when driving a potential purchaser to inspect a property. These are:
Good imagery
Written copy
Floor plans
Virtual tours
Video

We completed a small sample test of 40 properties in New York (USA) and uncovered similar results.
In this blog, we will be analyzing three different real estate marketing practices in the USA:

Current practice
Minimum practice
Best practice
Current Practice
To get a good understanding of the current practice we went to Zillow.com, completed a search for New York, USA and have analyzed the first 40 properties that were presented on page one of the search results.

#1 How Many Listings Have Their Photos Edited?
The first thing we wanted to analyze was how many of the listings had their photos edited. This is a critical step because when a camera takes a photo, it doesn't shoot to exactly what the eye sees. You actually need to have your photos professionally edited if you want to represent the property accurately.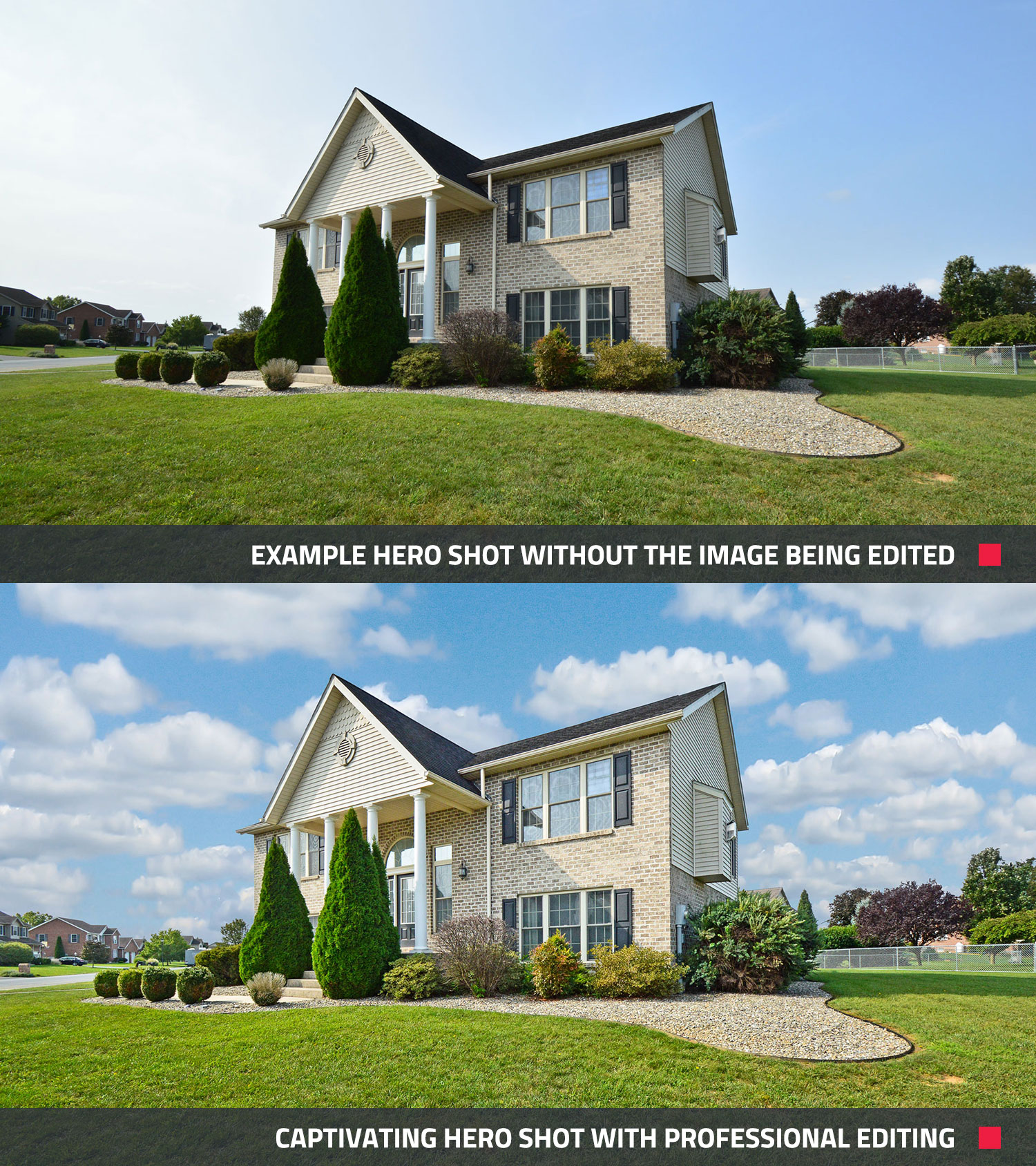 Once we completed this analysis we were shocked to find 26 of the 40 listings were using photos that had not been professionally edited.
#2 What Is The Average Property Description Length
This was a quick and easy analysis where we added up the total number of words for all 40 listings and divided the total by 40. We found the average property description was only 109 words.
#3 How Many Of The Listings Have Floor Plans
It might come as a surprise for many realtors, but floor plans have been ranked as the third most important factor potential buyers want to see behind edited images and property descriptions. Unbelievably, only one of the 40 analyzed properties included a floor plan which equates to 2.5% of properties actually showing the buyers what they want to see.
#4 How Many Of The Listings Include A Virtual Tour
The last category on our list was to understand how many of the listings included a virtual tour. These engaging and immersive tours are a fantastic way to effectively showcase your property online, particularly in these unique times where many potential buyers may not be able to inspect the property in person.
We found that not a single property analyzed has a virtual tour attached to it.
A Recap On Our Current Practice Analysis Findings
65% of listings have unedited photos
109 words was the average property description length
2.5% of listings included a floor plan
0% of listings included a virtual tour
On top of this, multiple listing services across the USA report that less than 5% of listings have a floor plan as part of their marketing campaign. This is compared to 92% in Australia, 83% in the UK and 72% in Europe. This figure of 5% is despite more than 50% of potential purchasers labeling a floor plan as essential to the sale and as the third most important asset in their decision making.
While virtual tours continue to gain popularity in North America, the take-up rate for these tours from realtors remains at less than 5%. Similarly to floor plans, a whopping 42% of purchasers are requesting/expecting them as a part of the visual marketing assets for a property.
Minimum Practice When Marketing Your Listing
We've discussed this previously however it can't be understated, photos are the most important factor when it comes to real estate marketing and efficiently selling your property. To give your property the best chance of standing out from the crowd, you need to make sure the photos are being shot correctly and professionally edited. Here's a link to our previous blog on How To Shoot Real Estate To Attract More Buyers.
Remember, if you are shooting with a DSLR, be sure to use a wide-angle lens and if you can't get access to a DSLR camera then late-model smartphones like the iPhone 11 and the Samsung GS10 have an in-built wide-angle lens feature which is perfect for shooting real estate.
Avoid shooting too wide so the room doesn't appear vast and empty but you also want to be sure you're not too zoomed in and the images feel cropped.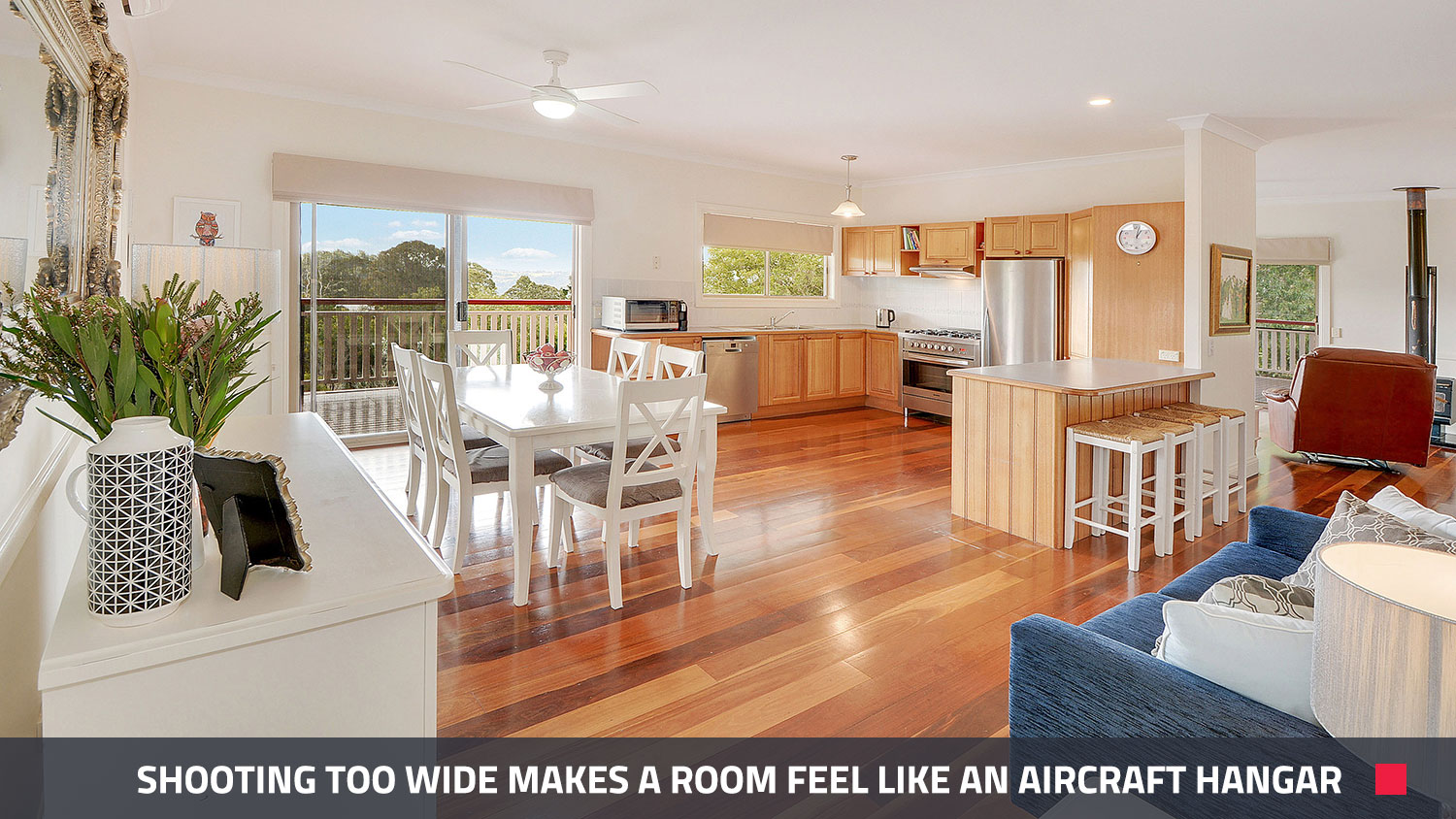 Shooting in landscape mode is an absolute must and always be sure to have your images professionally edited. From only USD $1.60 per image, professional editing is extremely affordable and is a sure-fire way to make your marketing pop. All you need to do is log onto BoxBrownie.com, sign up for a FREE account and submit a new job using the Image Enhancement service. Within 24 hours, you will receive your professionally edited images back, ready to hit the market.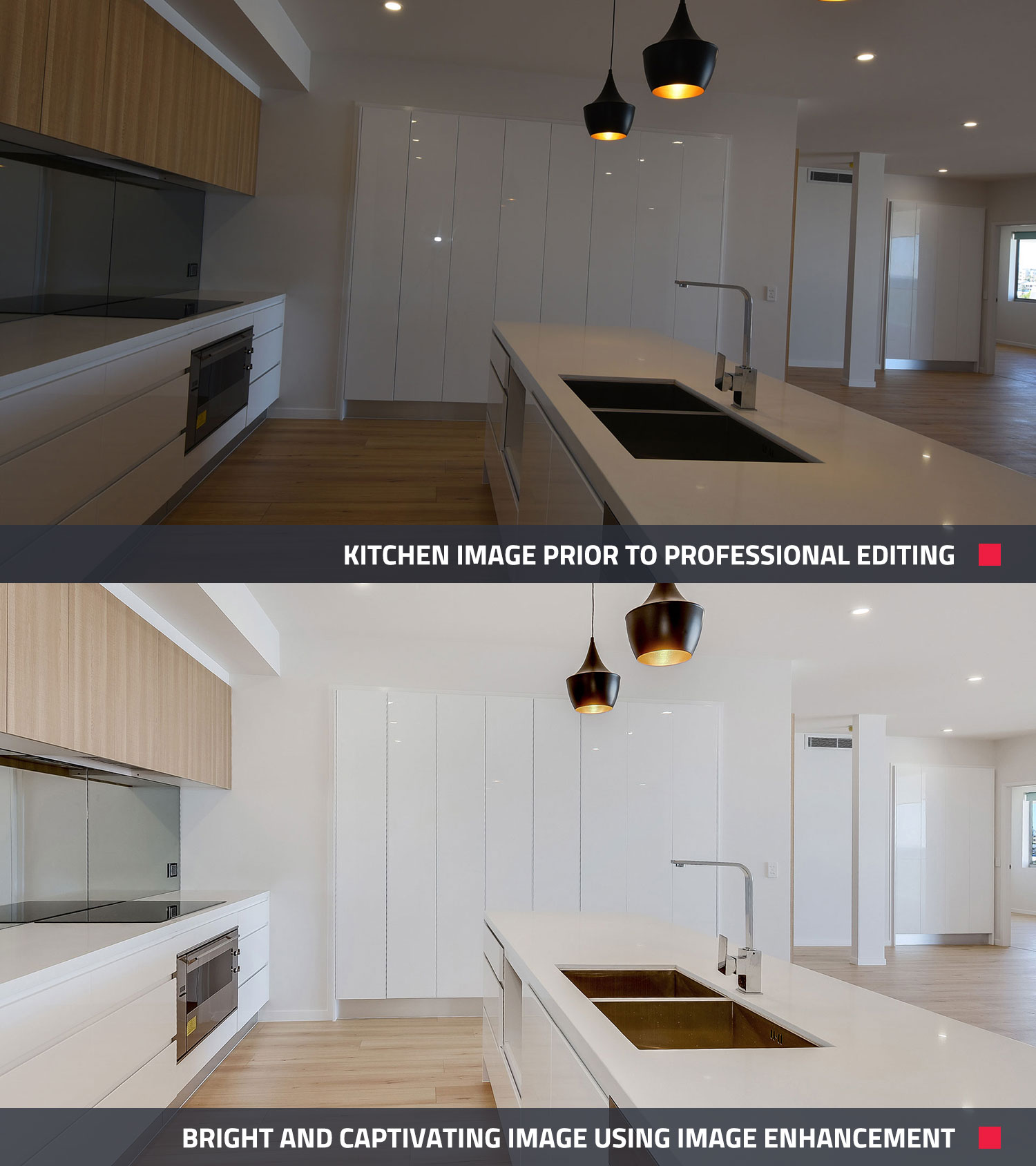 We also offer a selection of fantastic edits that can help showcase your property in the best light.
These include Item Removal for shots that feel cluttered and messy.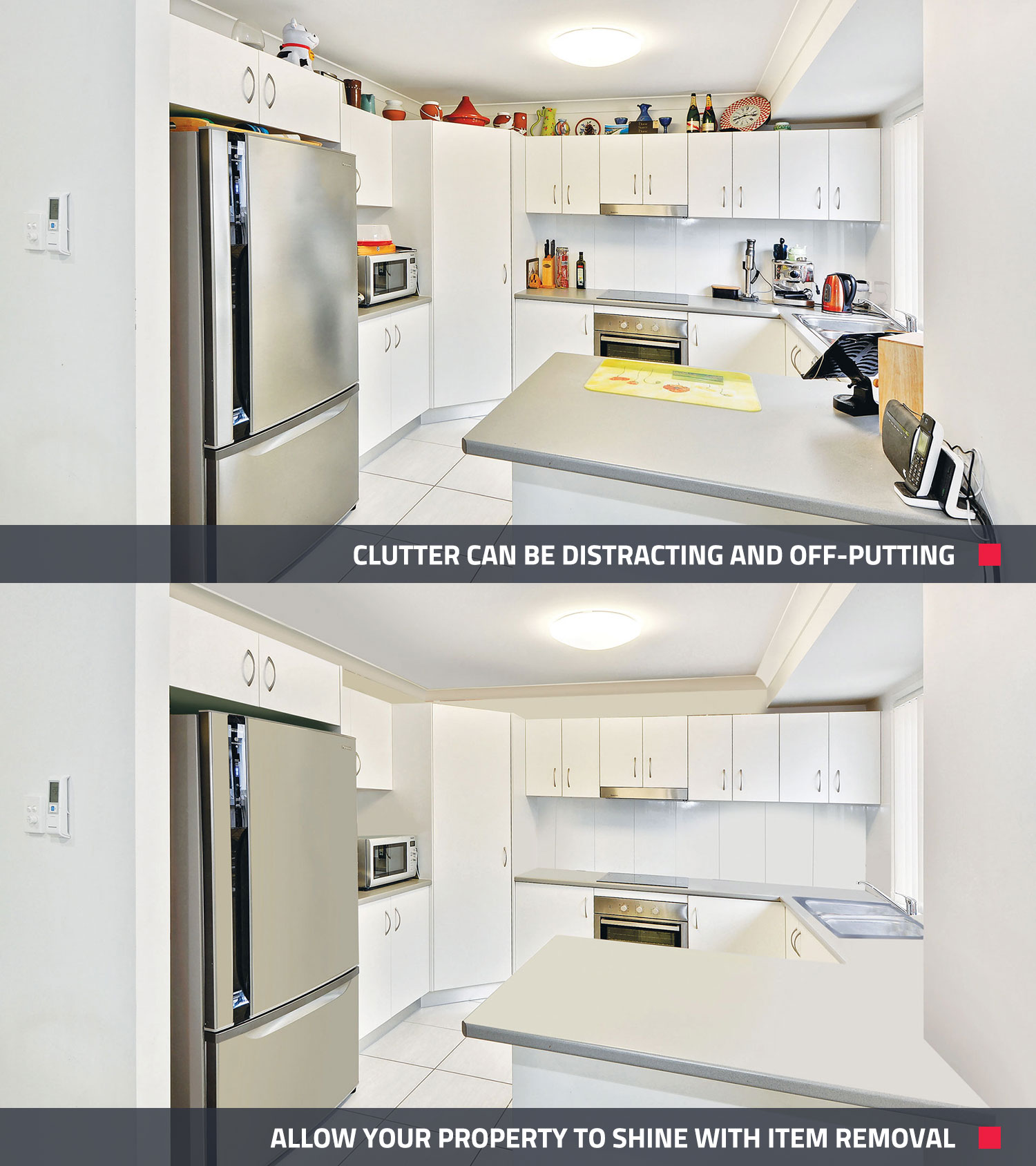 Virtual Staging is used to add digital furniture to vacant properties and help the viewer imagine how they would use the property.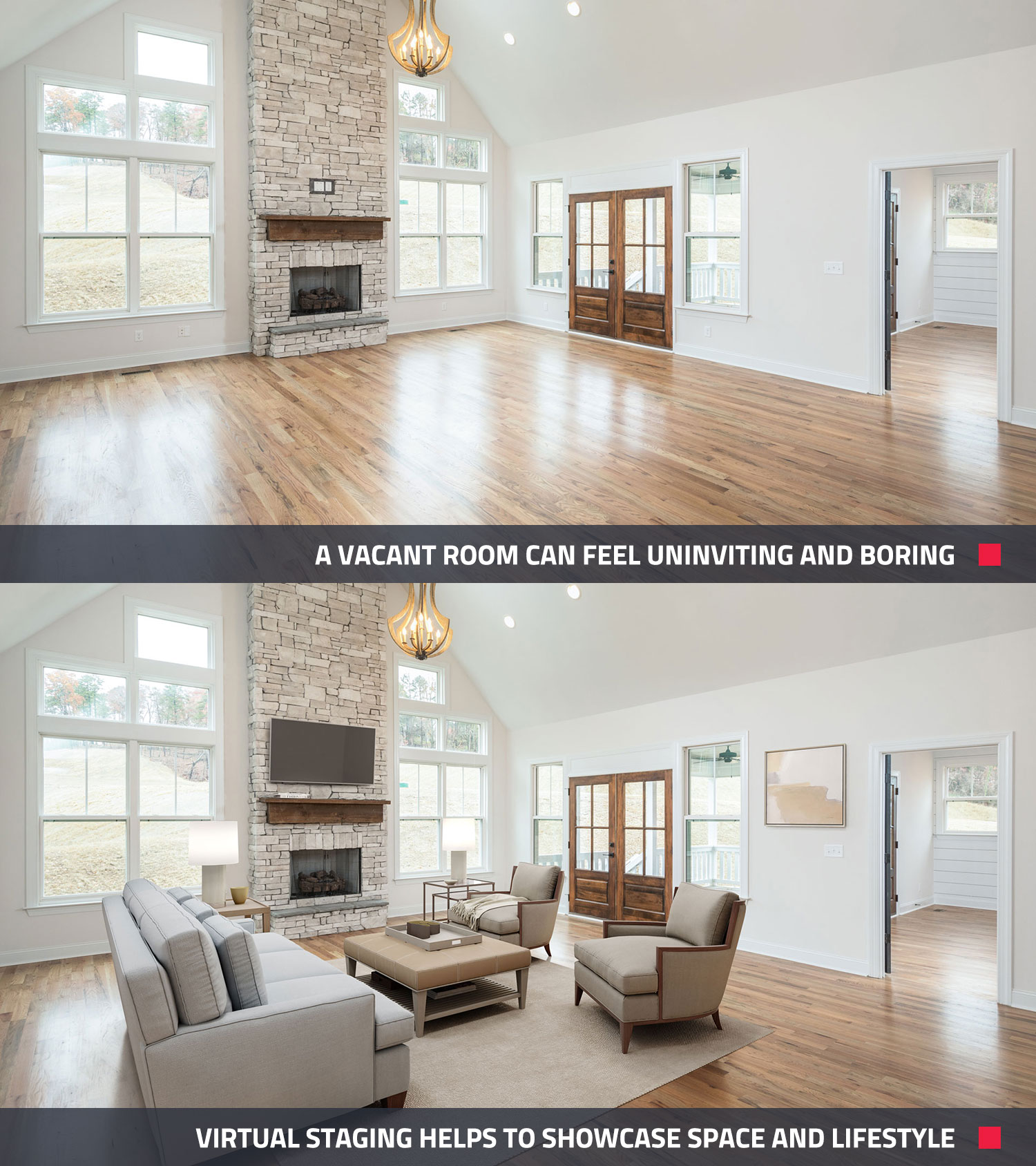 Day To Dusk is perfect for transforming a daytime image to a twilight image which has been shown to generate up to 400% more clicks when used as the hero shot.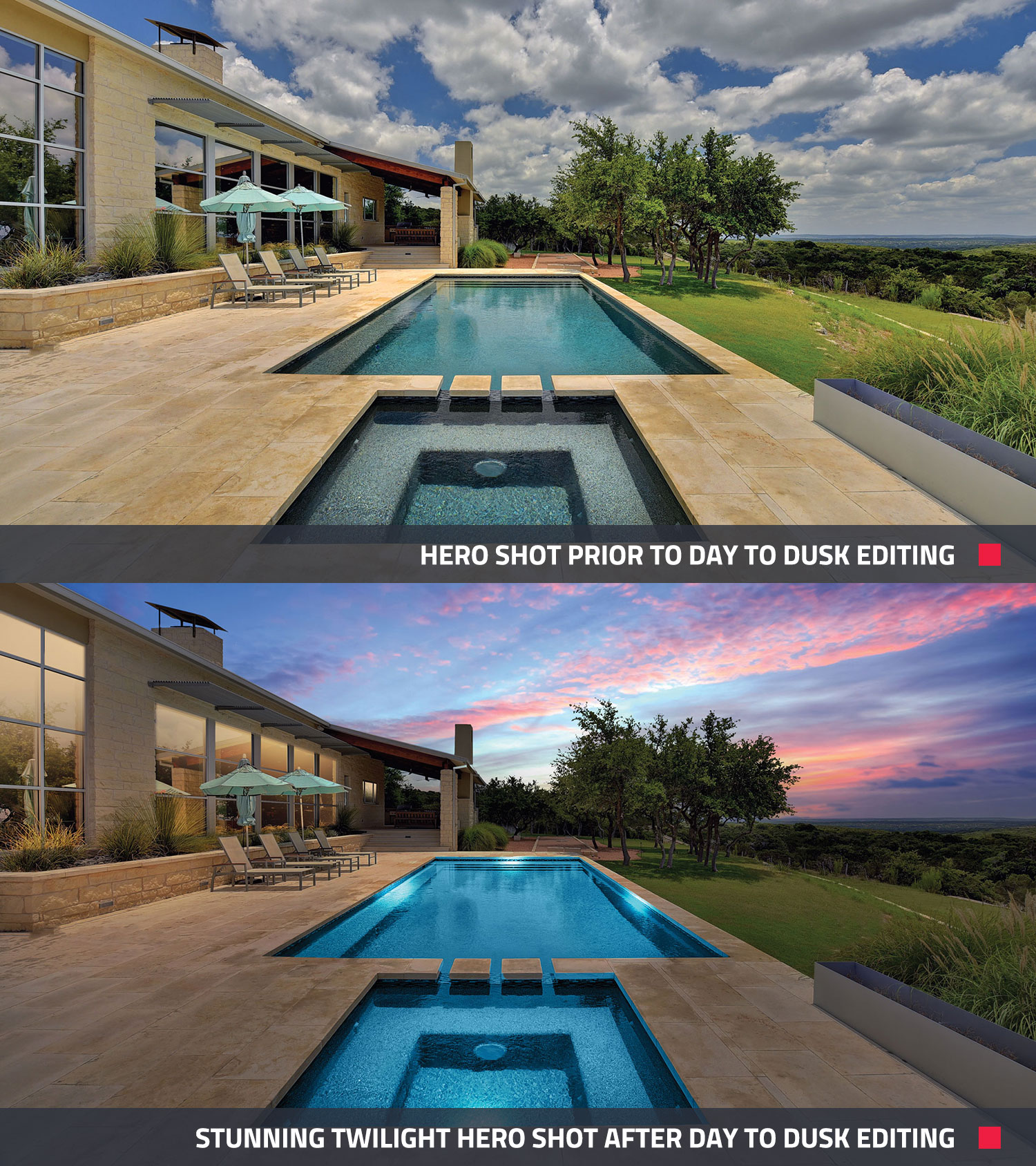 When compiling the property description for your listing, 150 words should be the bare minimum. Remember, this is the second most important factor buyers want to see. If you're not too sure about what to write or you are not a natural writer, you can always use BoxBrownie.com's copywriting service.
Including a floor plan is also a crucial step in effectively marketing your listing and is an expectation of many buyers in today's market.
A Recap On Our Recommended Minimum Practice
Shoot your photos correctly
Have your photos professionally edited
Write a minimum of 150 words for your property description
Include a floor plan with your property listing
Best Practice When Marketing Your Listing
It's never been more important for your property to stand head and shoulders above the rest when it comes to your real estate marketing. As best practice, we recommend doing everything covered in the Minimum Practice along with a few extra, and easy, tips.
When shooting your photos, be sure to use a technique called HDR Bracketing. You can find out more about this technique in our previous blog, however in short, this is where multiple exposures are taken of the same angle and then blended together in the editing process.
This is the secret professional technique for capturing beautiful window detail when shooting the interior of a property. You can easily achieve this finished product by using a DSLR camera or even an iPhone 11.
If you're selling a property with renovation potential, it's a great idea to help buyers envision what this could look like with a Virtual Renovation. Our team can quickly and affordably digitally renovate a space into the modern home of your dreams.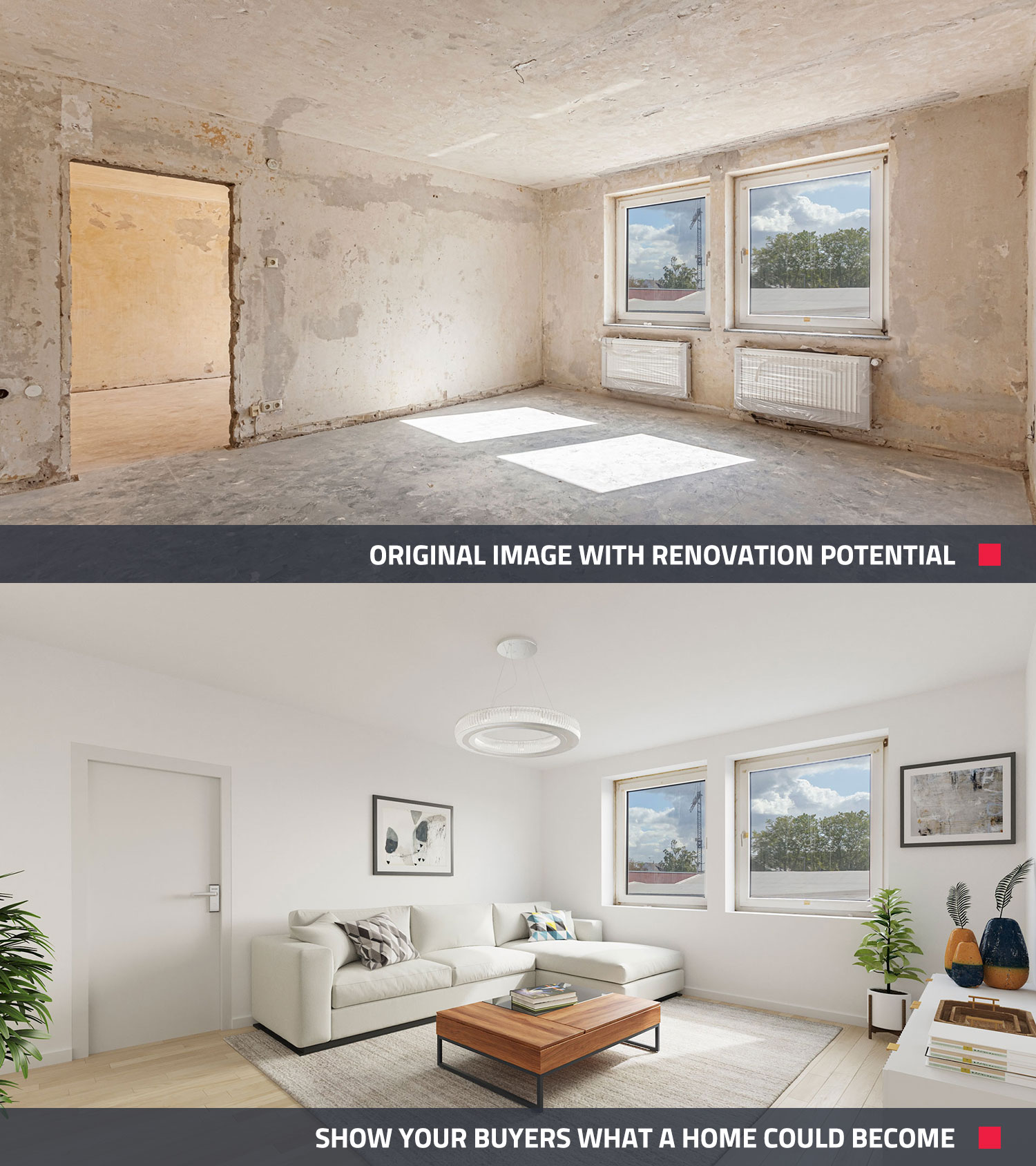 For your property description, we recommend including 250-350 words to be sure to highlight every important aspect of the home and surrounding area. This is a great way to bring personality to your listing and capture details of the property that aren't obvious in the photos like technical selling points, schools zones and lifestyle benefits etc.
Always be sure to include a professionally-drawn floor plan to best represent your listing. All you need to do is upload a builder's plan, basic floor plan or even a hand-drawn sketch to BoxBrownie.com and our team can create a professional and intricate floor plan for your listing in just 24 hours.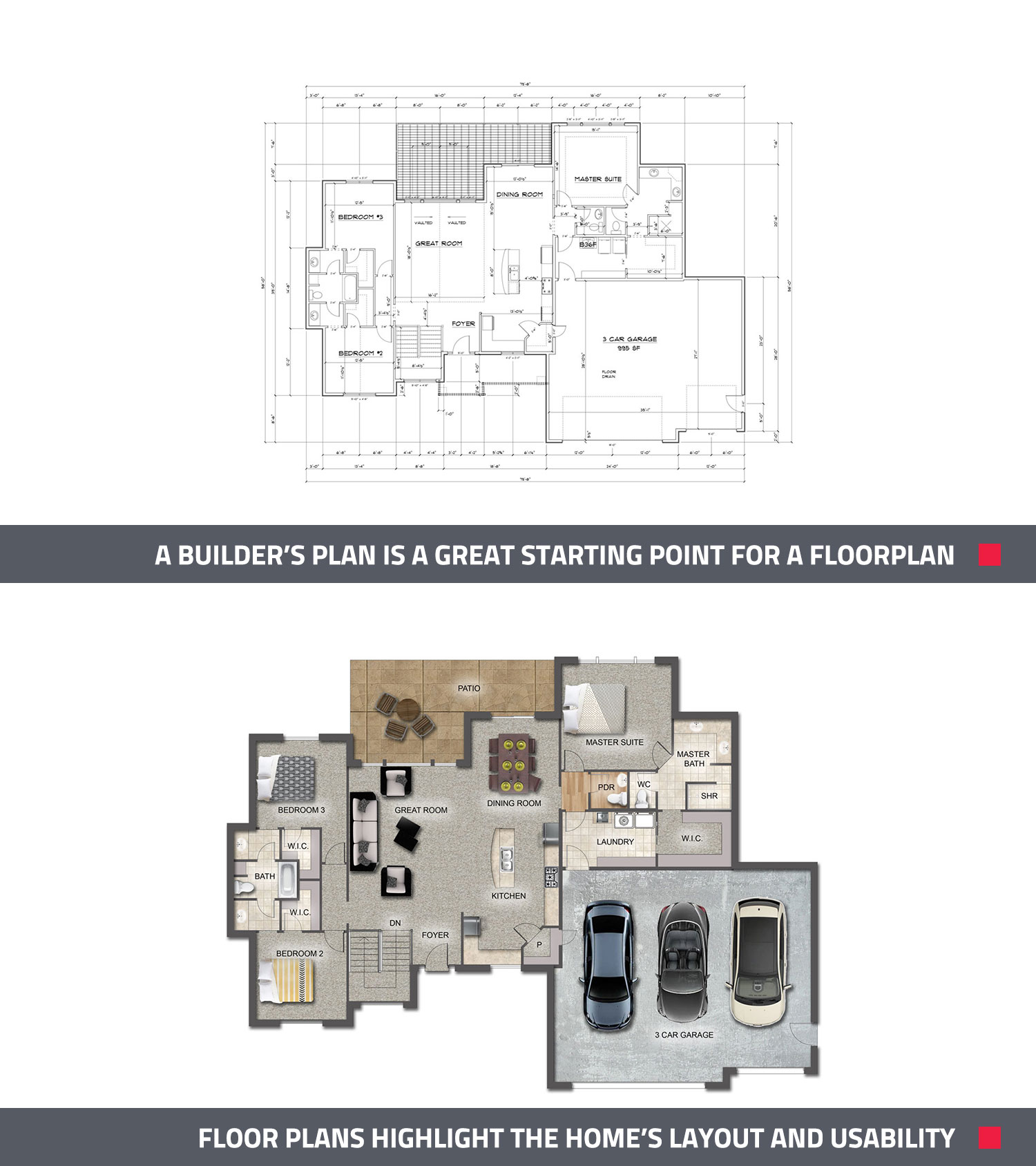 Lastly, a 360-degree Virtual Tour is an absolute must to properly showcase your property online.
To do this, you will need a 360-degree camera to shoot each room in the house including the hallways which should only take you 15 minutes.
You can then have your images edited using our 360 Image Enhancement edit which will help increase the overall presentation of your images prior to having them built into a virtual tour using our 360-degree Virtual Tours edit. Within 24 hours you will receive a stunning virtual interactive tour that can be shared with anyone online. You can find out more on creating a virtual house tour in our previous blog.
Conclusion:
If you want to market your property effectively and give it the best chance of selling fast, it's important to follow all the steps highlighted in the Best Practice breakdown. Have your images edited, include professional copy, a floor plan and a virtual tour.
We hope you found this blog helpful and if you'd like to ask any questions please feel free to contact us at [email protected] or jump on to BoxBrownie.com and get started today.
---