HOW TO GET LISTINGS EASILY (WITHOUT COLD CALLING)
Introduction:
The real estate agent who can figure out how to get listings on a steady basis will have a long and prosperous career. The agent who can figure out how to do so without cold calling will probably enjoy their life more than the agent who grows used to the steady rejection ratios of even the most successful cold calling campaigns.
We'd like to point out that this post does not exist to bash "cold calling". Savvy realtors know that cold calling - or as we like to think of it "Proactive and Predictive Assistance" - is a vital sales staple. Agents who master cold calling, never find themselves at a loss for listings.
But most realtors do not enjoy calling total strangers in search of real estate listings. If you find yourself among this majority, the good news is that there has never been a better time to cultivate methods of listing and lead generation that DO NOT involve picking up the telephone.
In the long term, which can feel like the short term given the rapid rate of change these days, telephone calls might be losing some of their power as a way of getting people to list their homes with you.
Sure, if you can get someone on the other end of the line, that's great. But at this stage in the digital age, fewer and fewer people are answering their phone at all, let alone listening to their voicemail.
Here are some top techniques that can bring new listings in in such abundance that the calling never has to get cold!
SHOW YOUR WORK ON SOCIAL MEDIA
Social media is a wonderful place to catch the attention of people who are ready to sell their homes. A well-maintained social media presence can turn you into a lightning rod for listings and allow you to hang up the phone on cold calling forever.
Since social media is such an exhibitionists domain, it helps to keep in mind the "show and tell" principle when it comes to prospecting for listings: SHOW and TELL people you want to list their properties.
Be consistent, considerate and enthusiastic. And don't stop at telling the world you want to list their properties. Be as personal as possible, but don't be afraid to throw out an amusing meme from time to time, just to keep things fresh.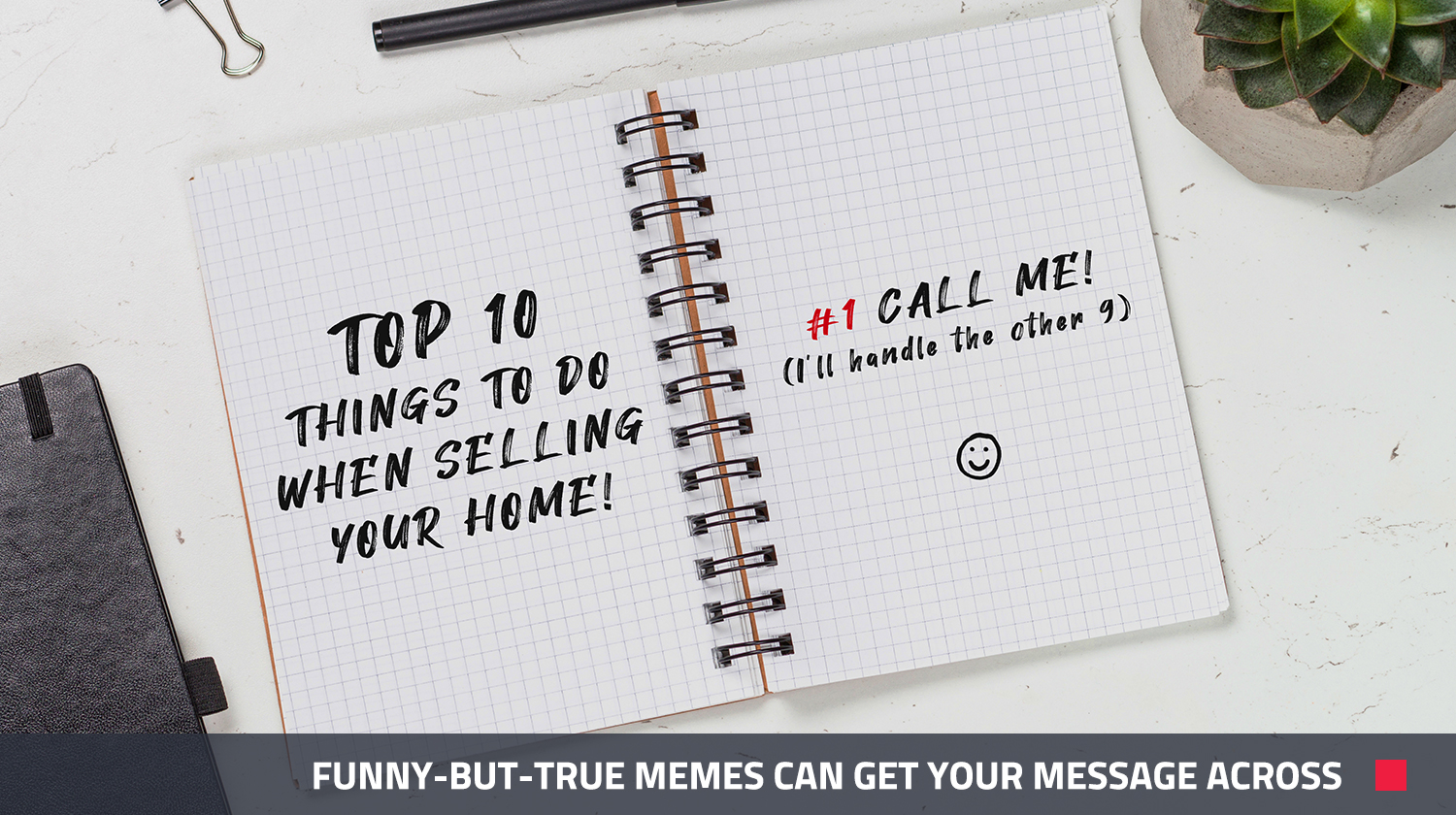 When you do get a listing, thank your client, publicly. Explain how honoured you are to have been selected among other listing agents to sell this property. Share sensational photos of your new listing. If you really want to get jaws dropping, team up with us to produce a sensational Hero Image.
When you get an accepted offer celebrate it! Where? Where else? On social media.
Wearing your hard work and enthusiasm on your sleeve in this manner is a great way to show current, former and future clients the lengths you will go to sell their property.
FSBOS ARE THE FRUIT THAT HANGS LOW
FSBO, or 'For Sale By Owner', are by far the lowest-hanging fruit of property listings. If you hope to constantly expand your pool of potential listings, it is imperative that you know where to find FSBOs, and that you monitor these sources frequently for new candidates to approach and impress.
There are usually region specific sites dedicated to FSBO listings. These are a great, if obvious, place to start. Classifieds sites like Kijiji or Facebook Marketplace are increasingly being used for FSBO listings. And of course, the front lawns of the real world are full of dollar store 'HOUSE FOR SALE' signs that sometimes are on display for years in front of homes.
Pay attention to all of the above on a regular basis. Approach the listings that are taking longer to sell. We did promise not to make you 'cold call' in this post, but an organized formal approach to an FSBO listing that is having no success is not a cold call. In fact, leave the telephone alone.
Develop a complete marketing approach for FSBOs that involves a short electronic mail and snail mail package, which you possibly even deliver in person.
In this package, be specific about details of their property, or neighbourhood to let them know that you are paying attention, that they are not receiving some general email blast.
These people want to sell their house. Show them the thrilling new ways you can market their property for them.
Introduce them to the 360° Virtual Tour, for example. There is possibly no sweeter fruit to dangle before the imagination of one who has been trying unsuccessfully to sell their house.
The 3D Virtual Tour has taken the world of post-pandemic real estate by storm. It has become more popular than in-person visits during the house-hunting process. Most agents still aren't even aware that this transition has occurred.
REINSPIRE THE EXPIRED LISTINGS
Expired listings are only slightly less tantalizing than FSBOs, primarily because they involve properties that another agent has just failed to sell. The real estate business is extremely territorial, and agents who go after a colleague's expired listing too soon, with too much gusto and not enough tact risk stirring up enough bad blood that it can backfire professionally.
The culture of how long to wait before approaching an expired listing differs from region to region and nation to nation. But all real estate selling cultures accept that it's okay to approach an expired after a certain amount of time. Needless to say, no matter where you are selling property, when you approach an expired listing, do not demean the previous agent.
The safest and most effective way to connect with expired listings is to focus on marketing. What are some different ways to market the listing?
We've mentioned the power of the 360° Virtual Tour, and we can tell you from experience and feedback, that these tours are having a huge marketing impact. Many agents still don't realize how easy it is to shoot and submit photos for a Virtual Tour.
For step by step instructions on how to shoot a Virtual Tour see THIS POST.
In the same manner that you communicate with FSBOs, put together a property specific marketing proposal for each expired listing you approach. Show them how you would drum up fresh attention to their property. You'll have a much better yield doing this than by throwing the wide net of a bulk email blast at every random 'expired' contact you can find.
FURNISH YOUR BANK ACCOUNT WITH UNFURNISHED 'EXPIREDS'
Keep an eye out for expired unfurnished listings, be they commercial or residential. A great way to stand out from "the pack" of other agents who are combing the MLS in search of seller leads is to offer a specific marketing solution.
Simply put, Virtual Staging is magic for unfurnished listings. It is not just more cost-effective than real world staging, it is more effective, period.
To pick up new listings, comb the web for unfurnished expireds, and offer to represent them using some virtual staging
We have just made our virtual staging prices the lowest on earth, so if you are contemplating this approach towards unfurnished listings, see what we can do for you.

PAY ATTENTION TO THE PAIN
"The only certainties in life are death and taxes". Add debt to this old adage, and you've just described to yourself the three most renewable resources for prospecting listings. Alas, where there's pain, there's usually property to sell.
True, circumstances involving the availability of these listings are often unfortunate, but don't think of yourself as a vulture for pursuing them. Everyone involved with these properties needs them to be sold. It is your job as an agent to help the stakeholders do just that.
The good news for the agent who does not like cold calling, is that in the sectors of death, taxes and debt, cold calling is NOT advisable. Nobody likes an ambulance-chasing lawyer. People in these circumstances don't want to hear from anyone out of the blue.
Access databases involving foreclosures, inheritances, and overdue property taxes - this is the grand trifecta.
Here, the setup is what counts. On your website, make a specific, separate landing page for foreclosures, inheritance, and unpaid property taxes. If you present it thoughtfully, unsolicited listings will begin to rain.
How will they come? When people are faced with foreclosure, death, or insurmountable debt, they tend to go online looking for an agent.
If you are going to spend money on advertising in any area of real estate, this is where to do it. Buy Facebook ads or Google ads, or both. On Google outbid your competitors.
So long as these ads are well presented and connected to an appropriate and equally well-presented landing page on your website, you will be so well rewarded for taking your marketing this way.
THE LAST STAND OF THE HOME VALUATION
Banks, of course, will laugh at you if you offer them a valuation of a foreclosure. However, real life human beings are neither banks nor real estate agents, and when it comes to death, taxes or debt, they will cherish your advice.
The home valuation offer might have reached its use-by date in most areas of real estate marketing, but in these unique sub-sections it's still a valid approach. And it's always a good icebreaker.
TEAM UP!
In general, teaming up with everyone is the best possible way to be a real estate agent. But since this post is dedicated to attracting listings without cold calling, let's limit our teaming up advice to the two best sources: New Builders and Divorce Lawyers.
1. NEW BUILDERS
If you combine our rendering technology with your pitch to new builders, you might be surprised at the results.
This is not to say ignore established builders, but often established builders have established relationships with other agents. New builders are great, because they need an ace to sell their property, if you approach them with our renders as an idea to market their vision, it's hard to understand how they won't be impressed.
2. HELP THE DIVORCEES
Maybe it's the electronic age that is eroding the sanctity of marriage. Who knows what's causing it, but divorces are no longer the exception, they are the norm.
Establishing a quid pro quo with divorce lawyers is becoming an increasingly lucrative avenue for both realtor and lawyer alike. Couples are divorcing at an alarming rate, and almost always a divorce involves the sale of a property.
Facebook and Google ads are, again, important here. But establishing relationships with divorce lawyers are by far the most valuable way to connect with these heartbroken human beings.
Usually, lawyers who handle divorce will also handle real estate transactions, so chances are you already know the lawyers you should reach out to. It's not a cold call if you know them.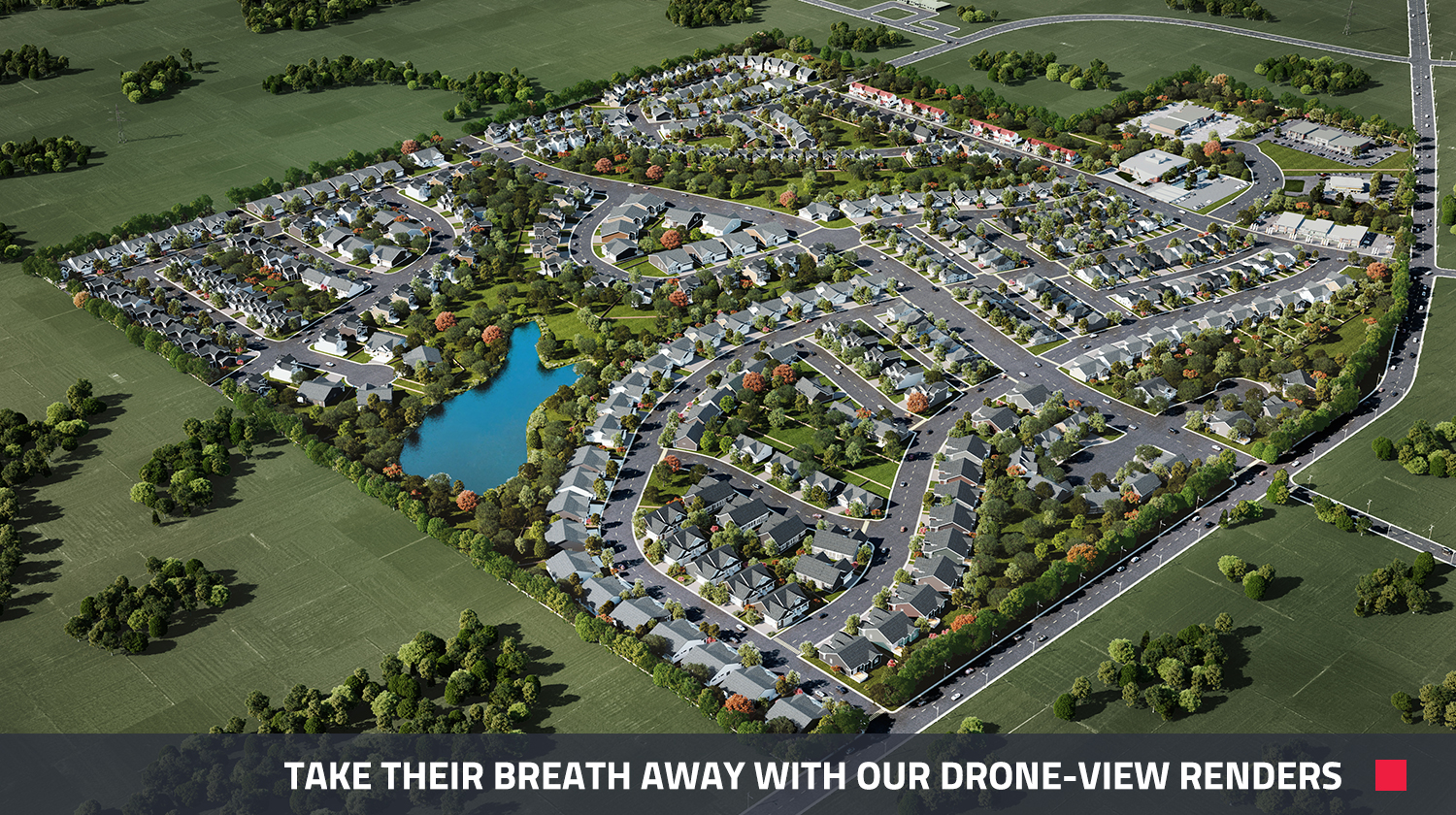 ---