VIRTUAL STAGING PRICE DROP GREAT NEWS FOR COMMERCIAL SECTOR
At BoxBrownie.com we may have just turned the world of commercial real estate marketing on its head. In a move designed to stimulate a concerned industry, we've dropped the price of our commercial virtual staging services to a dramatic new low. For ailing commercial landlords and realtors, the move could not have come at a better time.
Effective immediately, we are imposing a massive price drop across all our commercial virtual staging services. We like to think of it as our BoxBrownie.com Commercial Real Estate Stimulus Package.
The vaccines are arriving and the coronavirus pandemic seems, finally, on its way out the door. This is good news, of course, but for the commercial real estate industry the mood is far from celebratory.
As Bloomberg has declared, Covid-19 "has upset real estate fundamentals by changing how we lead our lives". Nowhere have these changes been more apparent than in the commercial real estate sector.
In post-pandemic life, travel will be slow to return, leaving millions of hotel rooms empty. Restaurants will struggle and many will close. Work from home culture will have companies rethinking and reducing the amount of office space they lease. Online shopping, combined with the shuttering of many small businesses, will lead to a glut of retail space that landlords and commercial realtors simply will not be able to fill.
In today's flooded commercial market, virtual staging is an incredible way to catch a potential buyer or a tenant's attention. And, as of today, we are making it much easier and much more affordable to arrange virtual staging for a commercial vacant listing.
Read about the details below.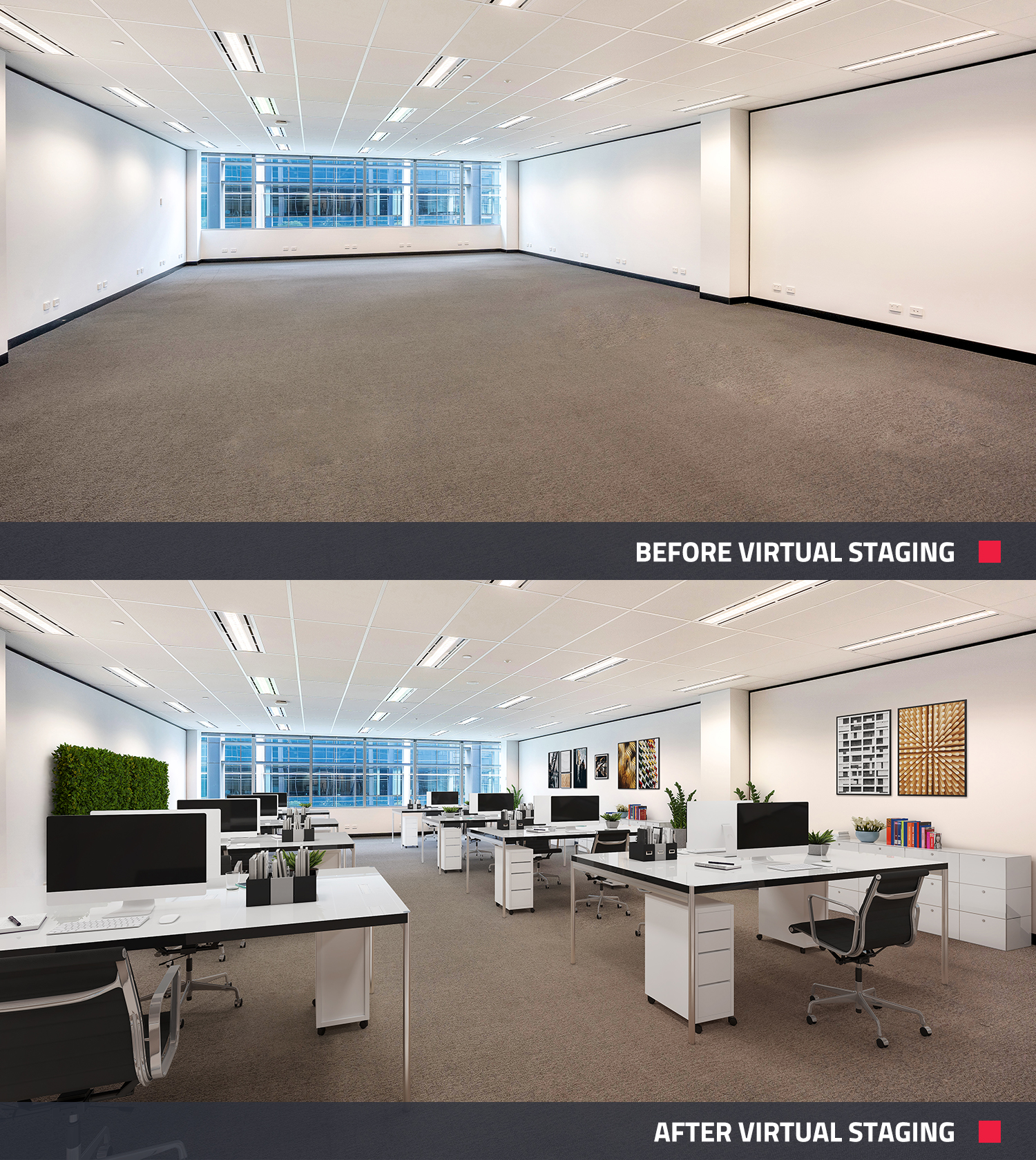 THE BOXBROWNIE.COM STIMULUS PACKAGE
This move is not to be confused with a promotion. It is an attempt to rejuvenate the commercial real estate industry by offering real estate agents and landlords what may well be the best marketing tool available in post-pandemic commercial real estate marketing.
One huge item of interest in our stimulus package is that we've just dropped our commercial Virtual Staging price from $80 to $24 an image. It is an astounding historical low that has made it suddenly very affordable to virtually stage commercial listings.
Here are some key details of the massive price drops we've implemented across all of our Commercial Virtual Staging services.
Commercial Virtual Staging (non-office) was US$80 → Dropping to $24
Commercial Virtual Staging (office) was US$48 → Dropping to $24
360° Commercial Virtual Staging (non-office) US$160 → Dropping to $48
360° Commercial Virtual Staging (office) US$96 → Dropping to $48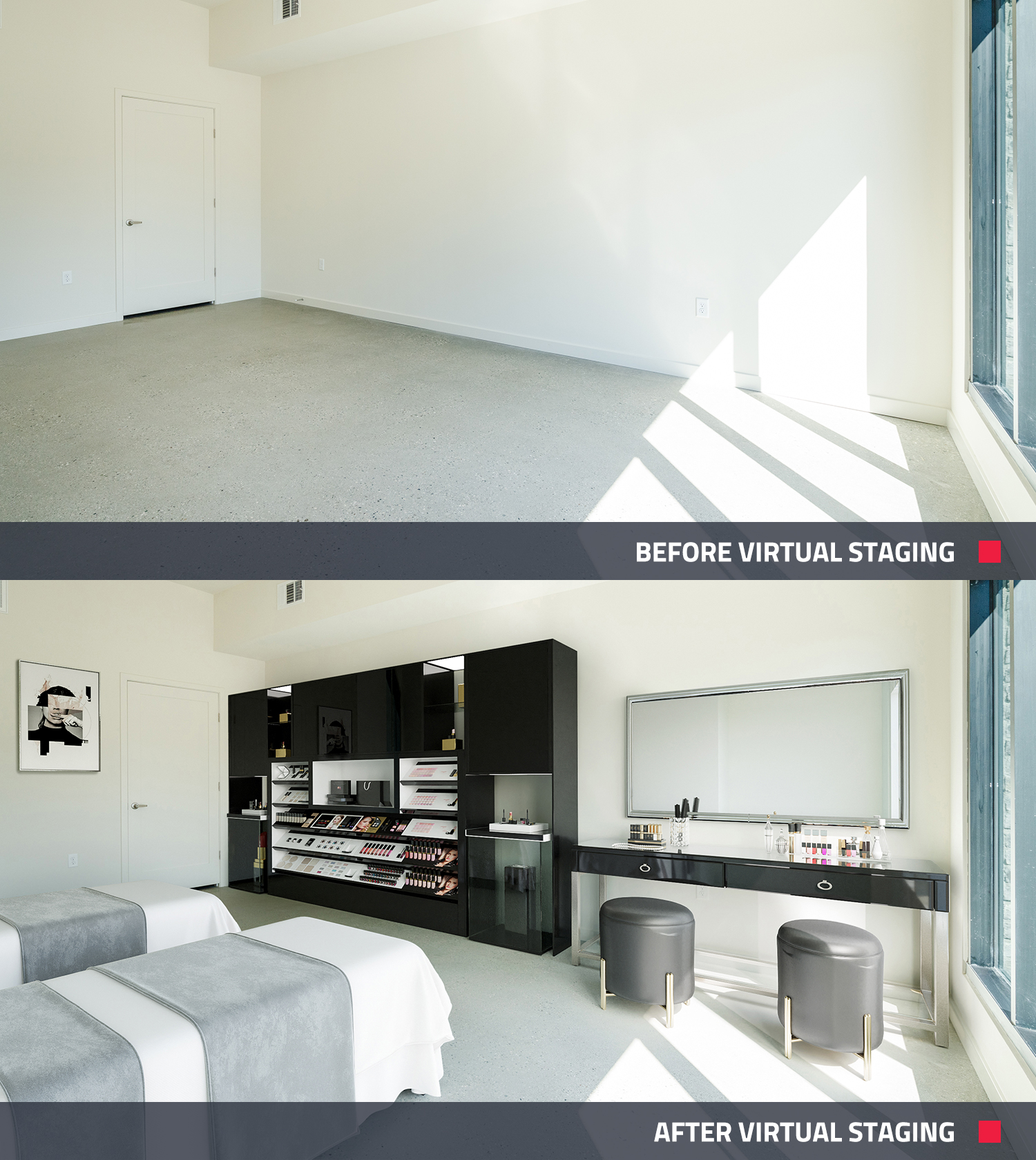 WHEN THE MARKET FLOODS, GO VIRTUAL!
Virtual Staging is a smart idea for commercial realtors and landlords, especially at times like this, when the market is flooding and vacancy rates are on the rise.
In a flooded market, the magic of our virtual staging artists can do wonders amongst the unfurnished and uninspiring landscapes of commercial listings websites. If you scroll through the volumes and volumes of commercial listings available today, you are treated to an endless procession of empty rooms that roll down the screen like tumbleweeds.
It does not take much imagination to picture the kind of OOMPH some virtual staging could give to a property that is showcased in such an environment. This is good news, because it means that the potential to stand out in the commercial market is there for the taking today.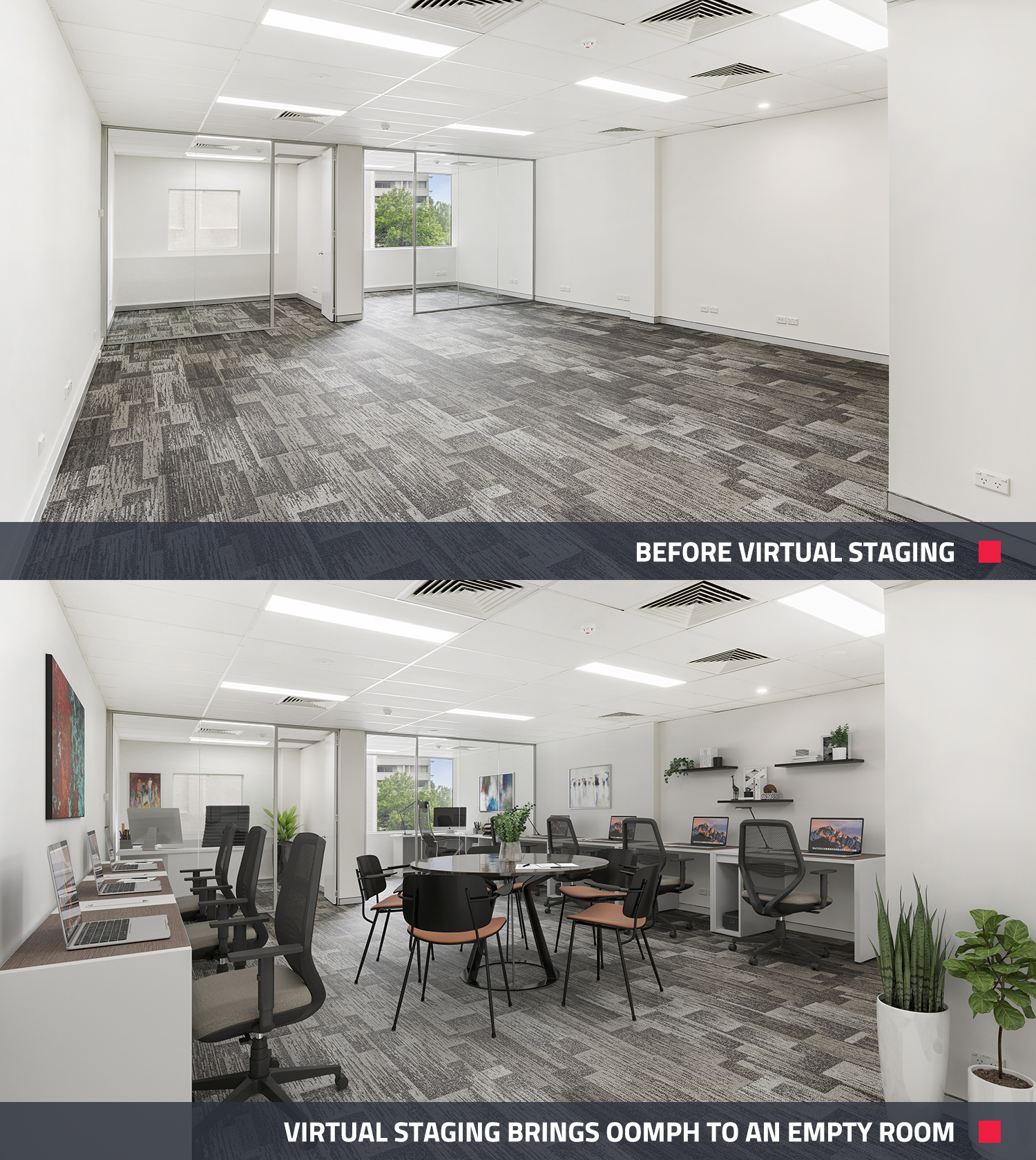 2021: VIRTUAL STAGING RECONSIDERED
Virtual staging has done wonders for the residential world, but its potential has not been fully tapped in the commercial market.
If you did not consider virtual staging as a way to market your commercial property before the pandemic, market conditions have never given you a better reason to do so.
Virtual staging stimulates the imagination and allows prospective tenants to visualize their dream in the empty spaces of a vacancy. This visual art form has never been so important to property marketing, nor so effective.
The same market forces that have created the glut in the commercial real estate market today, are the ones that make Virtual Staging such an effective tool.
People are not just shopping for clothes, books, love or furniture online. They are shopping for real estate, too. Staged properties sell 75% faster than unfurnished ones, and property seekers will notice, then inspect a virtual listing long before they will ask to visit the property in person.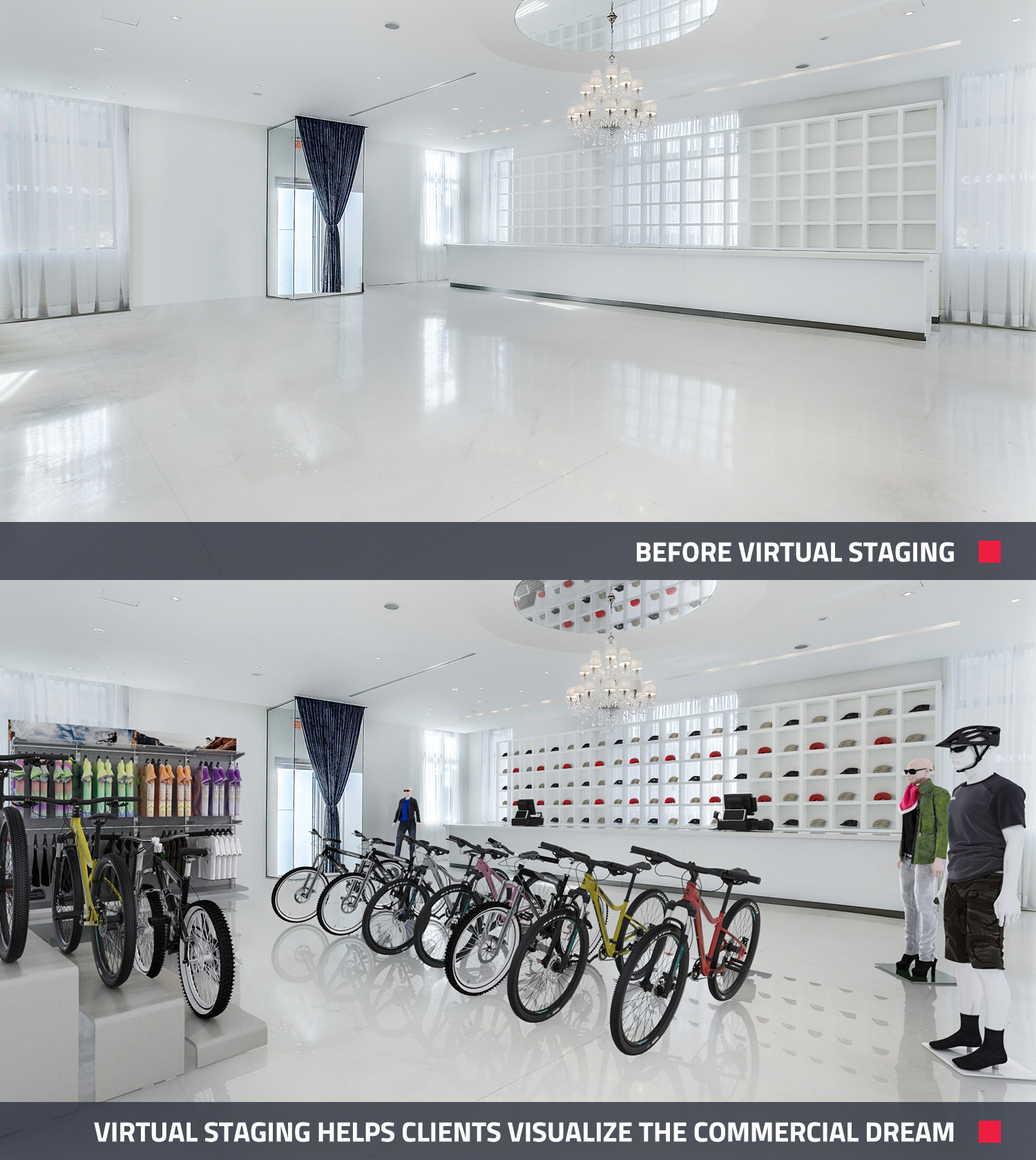 PAIR OF ACES: VIRTUAL STAGING AND 360O VIRTUAL TOURS
This tendency for people to first seek real estate online, has created a pithy one-two punch involving our Virtual Staging and our 360 Virtual Tour presentation options.
In January 2021, Forbes announced that for the first time in history the majority of property buyers preferred to go on a virtual tour of a property before seeing it in person. This statistic has made the Virtual Staging / 360 Virtual Tour combo a perfect antidote to the lackluster atmosphere of post-pandemic commercial real estate.
And not even a government-imposed lockdown can interfere with the potency of this winning combination.
Think of the one-two punch as follows:
1. Virtual Staging catches their eye in a field of empty, uninspiring rooms
2. The 360o Virtual Tour invites them in and takes them on a walkthrough of their future dream.
In these challenging times, the savvy agent or property owner will immediately recognize the value of our new, reduced commercial staging prices.
Hope is not a plan. Rather than simply hoping things change, the proactive real estate professional will take advantage of the opportunities revealed in our Commercial Real Estate Stimulus Package.
It is now eminently affordable to Virtually Stage your commercial listings in a way that enables property seekers to visualize their dreams. Remember, when the imagination is stimulated, the market soon follows.
---