JESSE PETERS GETS SMART WITH HIS SMARTPHONE

Case Study
Name: Jesse Peters
Role: Canada's Social Savvy® Realtor®
Organisation: RE/MAX Executives

"Every time I use BoxBrownie.com and its services a success story is tied to it."

Jesse is a true media marketing innovator. He's consistently in the top 2% of realtors in the province of Manitoba, Canada. He's a multi-Chariman's Award winner with RE/MAX and was recently inducted into the RE/MAX Hall of Fame. All this before turning 40. Actually, he's also been recently nominated for the Top 40 People Under 40 in the city of Winnipeg.
BoxBrownie.com Services Used:
• Image Enhancement
• Virtual Staging
• Aerial Editing
• Item Removal
• Development Site Plan
Introduction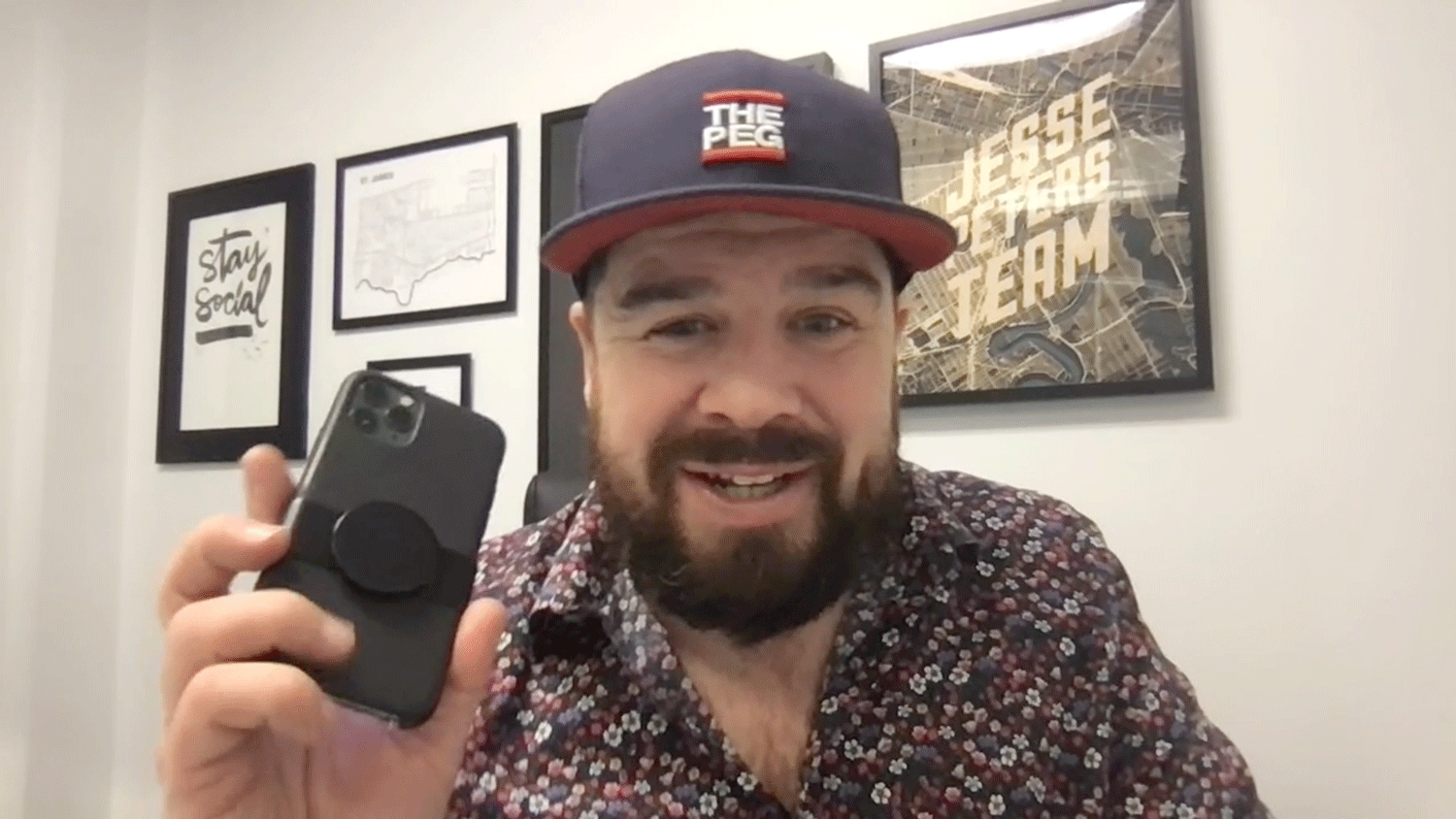 Jesse Peters shoots all his own real estate photos using his iPhone 11 Pro.
What is it with the city of Winnipeg, Canada, and its advanced understanding of digital technology?
This is the city where media guru Marshall McLuhan had the epiphany that foretold how digital technology would reshape the world: "The medium is the message."
McLuhan's realization came in the 1950s. Almost 80 years later, also in Winnipeg, Jesse Peters is using the most dominant medium in real estate - the smartphone - to show the world just how correct McLuhan was.
Master the medium, you'll master your message.
Jesse certainly has.
Jesse Peters is the first Canadian we've featured in our series of real estate superstars who are using our technology to dominate their markets.
In his case, he's a shining example of a trend we expect to see a lot more of in the years to come - an agent who uses our services to get his smartphone performing like a DSLR.
In real estate today, everything revolves around the smartphone. Buyers, sellers, scrollers, tire-kickers, social media superstars all come together through the medium of the smartphone.
Until recently, the DSLR has been the exception. Many agents are still under the impression that a DSLR is required to capture superior quality real estate images.
Maybe you're one of these agents, consider this post to be an episode of Mythbusters!
Here, Jesse Peters is more than happy to tear down the myth that your smartphone is incapable of shooting DSLR-quality images for all your listings.
Jesse takes all his own photographs using his iPhone 11 and leaves the editing up to us. As he mentions in this profile, he's starting to develop a sharpened eye for detail and an instinct for how a property should look.
Why The Smartphone?
Shooting his own images on his smartphone, Jesse never has the problem of communicating his vision with a photographer. He can get all his images to market within 24 hours, also for about ⅓ of the cost.
Our Image Enhancement service and Jesse's signature behind-the-sofa shot are a perfect combination to make living rooms look like they ought to look - liveable, comfortable and the perfect place to kick back and watch the game.
We asked Jesse why he decided to give up his photographer and shoot all his real estate photos on his smartphone.
He not only gave fascinating and insightful answers to our questions, but he answered us in true tech savvy, time-saving fashion - by recording himself on his smartphone.
We found this a rather brilliant way to respond to our emailed questions. Not only was this faster than typing his answers out, it also enabled him to be perfectly clear, while producing some fascinating content in the process.
If you're not in the mood for reading, you can check out Jesse's comments HERE.
There's a lot to love about what Jesse has to say. We're kind of partial to this quote:
" Every time I use BoxBrownie.com and its services a success story is tied to it."
If you're interested in obtaining top quality real estate images in less than 24 hours for a fraction of the standard price, by all means, keep reading.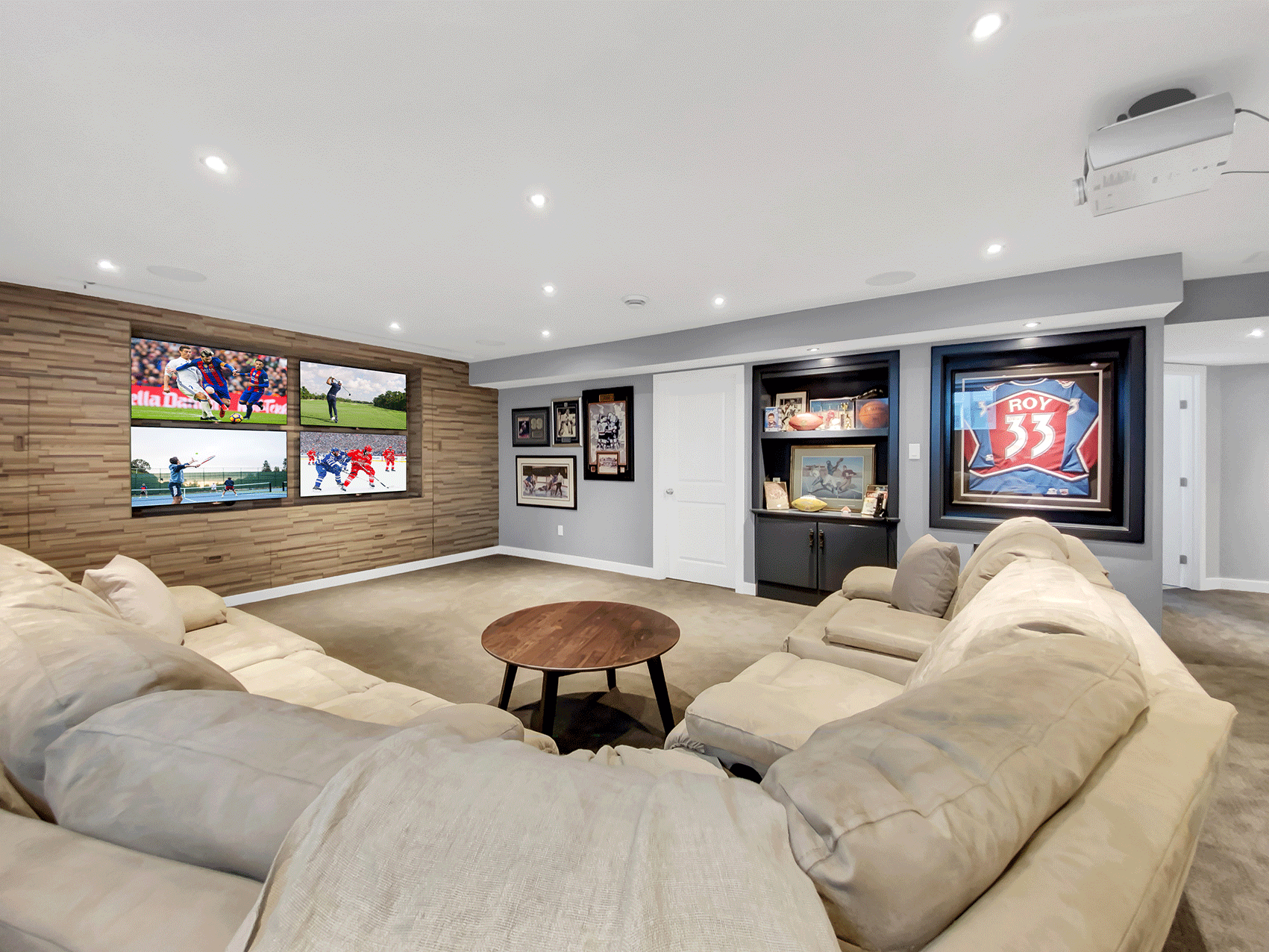 Our Image Enhancement service and Jesse's signature behind-the-sofa shot are a perfect combination to make living rooms look like they ought to look - liveable, comfortable and the perfect place to kick back and watch the game.
In Conversation: Jesse Peters And BoxBrownie.com
Jesse: While being the first Canadian to be showcased in this series on real estate and all the goodness BoxBrownie.com provides. It's much easier for me to use video to share my thoughts rather than typing it all out so I hope you don't mind..
BoxBrownie.com: Why have you decided to shoot real estate with your iPhone?
Jesse: When I was watching a webinar that [BoxBrownie.com co-founder] Brad Filliponi was showing about how you can turn your device into a DSLR camera, it caught my attention.
And when he began to share the settings and shared how you can use your settings and to how to tweak them so that it could all happen on your device. That really blew my mind.
I was like "So… Finally … I can use this device for more than just scrolling and video" and I was like, "Let's give this a whirl!"
BoxBrownie.com: Is this a more realistic option now than it was five years ago?
Jesse: Absolutely. The tools and the settings that are in these cameras never really existed before. Now, five years on from where things were, the settings are there.
I now also have a much greater eye for detail. I want certain photos taken. I enjoy it. I have a certain look that I want to achieve for my clients and the properties that I list and sometimes with a photographer you don't always get that.
So, when I realized I can do this for probably a third of the cost I said, "Okay, well, let's put some time in, let's understand it, and go from there."
I'll say right off the hop, every time I use BoxBrownie.com and its services a success story is tied to it.
Dynamic Duo: Image Enhancement And The Smartphone
BoxBrownie.com: Which services of BoxBrownie.com have you used ?
Jesse: I utilize the image enhancements probably the most because it allows me to get the highest quality photo that will pop. And I utilize these photos especially on my social feeds.
So it's the wow factor. It's the "Holy look at that place!"
I think the Image Enhancement opportunities that BoxBrownie.com offers are dynamite.
I have tried other services than BoxBrownie.com, just to see where it lands. I have also had photographers try it, to see where it lands, and it never quite makes it to the BoxBrownie.com level.
Jesse: The image enhancement I use on probably every property that I list, and there's another feature here, it's called 'quick turnaround'. It's always within 24hrs that they get all my product back, which is fantastic in the real estate world.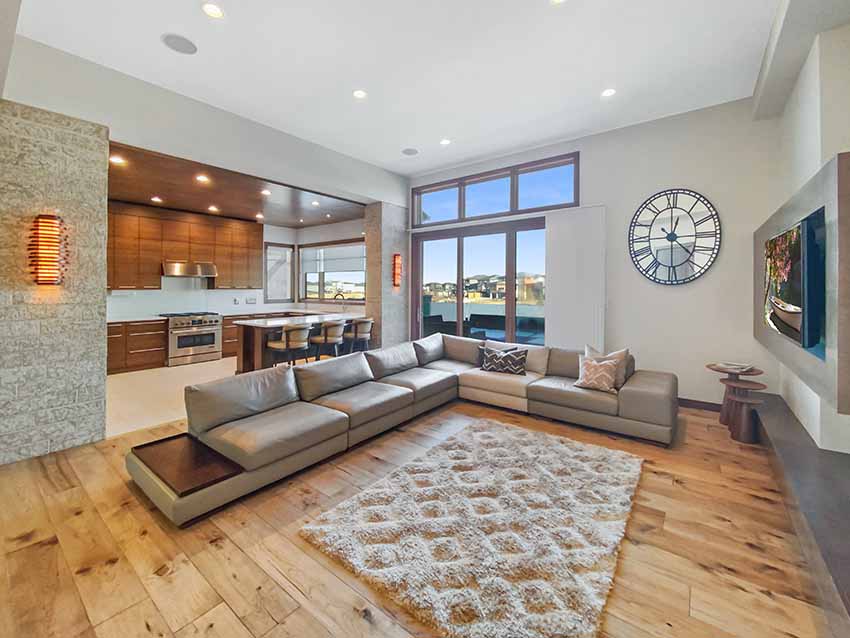 In this photo that Jesse took with his iPhone 11, our HDR Bracketing feature (which allows the view out the windows to appear as it looks in real life) has showcased the inside-outside assets of this property. The HDR feature is one of several Image Enhancement edits we can offer to help your smartphone pics look like they were shot with a DSLR.
Drones vs The Canadian Cold
Jesse: Another feature that I really enjoy … We can only use it seasonally here in Winnipeg because we can't really get our drones up in the air in the minus degrees. (as of the interview it was -35o Centigrade in Winnipeg, MB)
But I love aerial edits, where you can throw your drone up in the air and it gets an aerial shot. And what I love doing is having everything outside the property greyed out, and have the property from an aerial side with full colour so it really, really pops.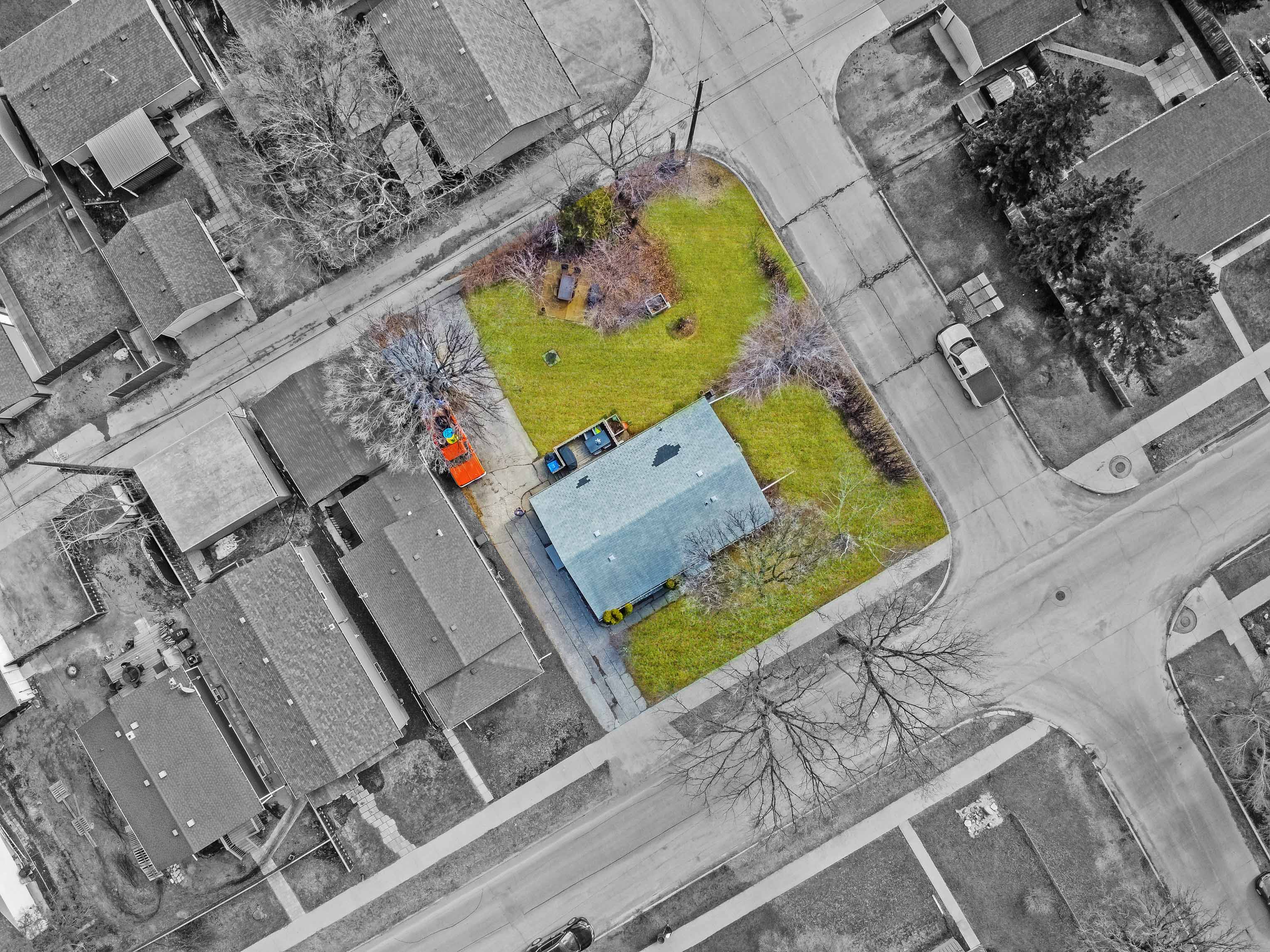 When the frigid Winnipeg sky allows it, Jesse loves sending a drone up into the air, then using one of our aerial edits to turn the surrounding properties into black and white. You might call this our Wizard of Oz feature!
Jesse: That's a sexy a photo. That's a photo we utilize in all our marketing and those success stories, yeah they catch people's attention, get them wanting to to know more about it.
Perfect Your Pitch To Developers
Jesse: We were pitching why you should use us to a developer so I reached out to BoxBrownie.com and I said, I need a custom site map.
I need stuff done differently here. And, well … we did land the development contract. BoxBrowne.com did our site plans where all the lots were enhanced colour with colour-coordinated logos. It just really ramped-up the professionalism.
I'll be honest, this wasn't something I knew how to do. So BoxBrownie.com has always been there. BoxBrownie.com put vision in our head and showed us how to do it.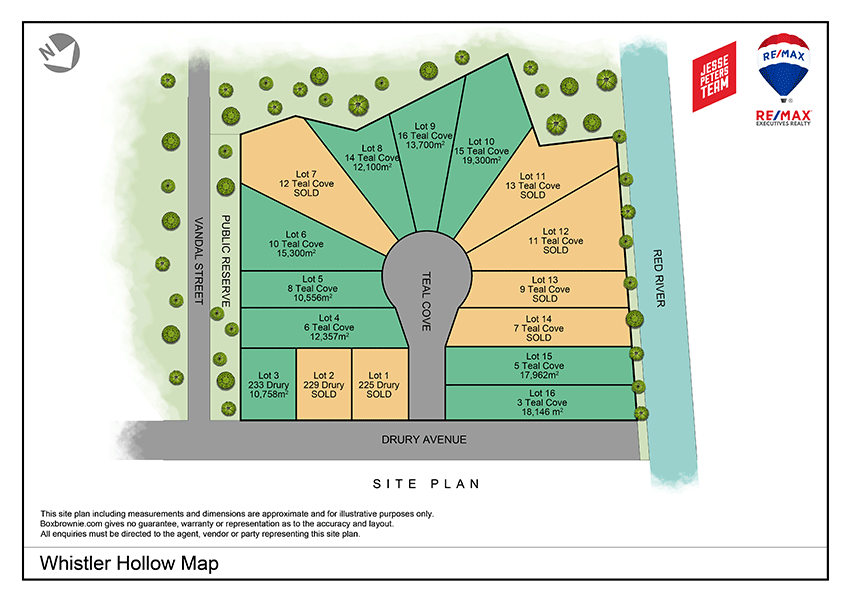 With this site map that BoxBrownie.com prepared for The Jesse Peters Team, they were able to successfully pitch the developer to list this project with them.
BoxBrownie.com: What do you think are the reasons more and more agents are shooting real estate with their smartphones?
Jesse: Well, I think they are starting to understand the power here and how to manually set it up.
There's not a lot of people showcasing how to set up the proper settings so they can set it up on their own. It gets things done quicker, honestly.
[Check out Brad's tutorial on how to shoot real estate with an iPhone 13 if you want to know more about what Jesse's referring to.]
BoxBrownie.com: What (if any) impact the pandemic has had upon virtual property marketing?
Jesse: I think a lot of people now get their first impressions, their second impressions, their third impressions online before seeing the property in person.
So you have to keep this in mind for your wow factors. What used to be the wow factor ' hey let's just get them in the door, then we'll blow their mind when they're here at the open house,or what not. That doesn't happen as easily anymore.
I feel that you have to have an incredible first impression factor online, on social, on your MLS systems, on your digital devices whether it's VR, sexy photos, all the things that can be eye-catching.
Because if they see it on social first then they're going to dive into their MLS systems, then when they see it there and see oh wow, there's even more popping, right? Then you start to get the little hearts in the eyes when they're looking, then they want to see it in person.
And when they come to see it in person, you gotta make sure that that property matches up to how you were showcasing it and BoxBrownie.com really helps blaze that path to the in-person marketing which is those walkthrough tours of the homes and private appointments.
BoxBrownie.com has become a part of our marketing services. Period.
Brad and his crew have shared their insights on how to maximize this device. Now if it's not not for everyone, it is for me. And it 100% has helped give that "Wow, holy s–-t look how awesome that property looks!" appeal.
And it's allowed me the opportunity to show me to take what's up in here [points to his brain] and that I can create it.

---