15 February 2019
PHOTOGRAPHY TIPS TO HELP SELL YOUR LISTING
Looking for some quick and easy photography tips to help sell your listing? Well, this article is just for you! We've put together 8 simple tips that can be implemented immediately (whether you're shooting with a smartphone or DSLR)!
1. Turn on interior lights
Always switch on lights when shooting the interior of a property. Having lights on creates a shot that just looks more inviting. Exceptions to the rule include heat lamps in bathrooms as they create a yellowish hue to the shot.
2. Always turn off fans
Always make sure to turn fans OFF! Having a moving object in your shot will create a blurred image which never looks good in real estate photography.
3. Angle shutter blinds at 45 degrees
You should always be mindful of what's outside your windows. For example, is there a nice view outside? Or can you see the neighbors?
If it's the latter, you don't want to fully open your shutter blinds (if your property has them!). It's just never a good look when you can see the neighbors in your shots. However, if you close the shutters up, then the room becomes too dark, too dull and uninviting. Best thing to do is to angle the shutters at 45 degrees. That way you can't see the neighbors through the window but you're still letting some beautiful light in.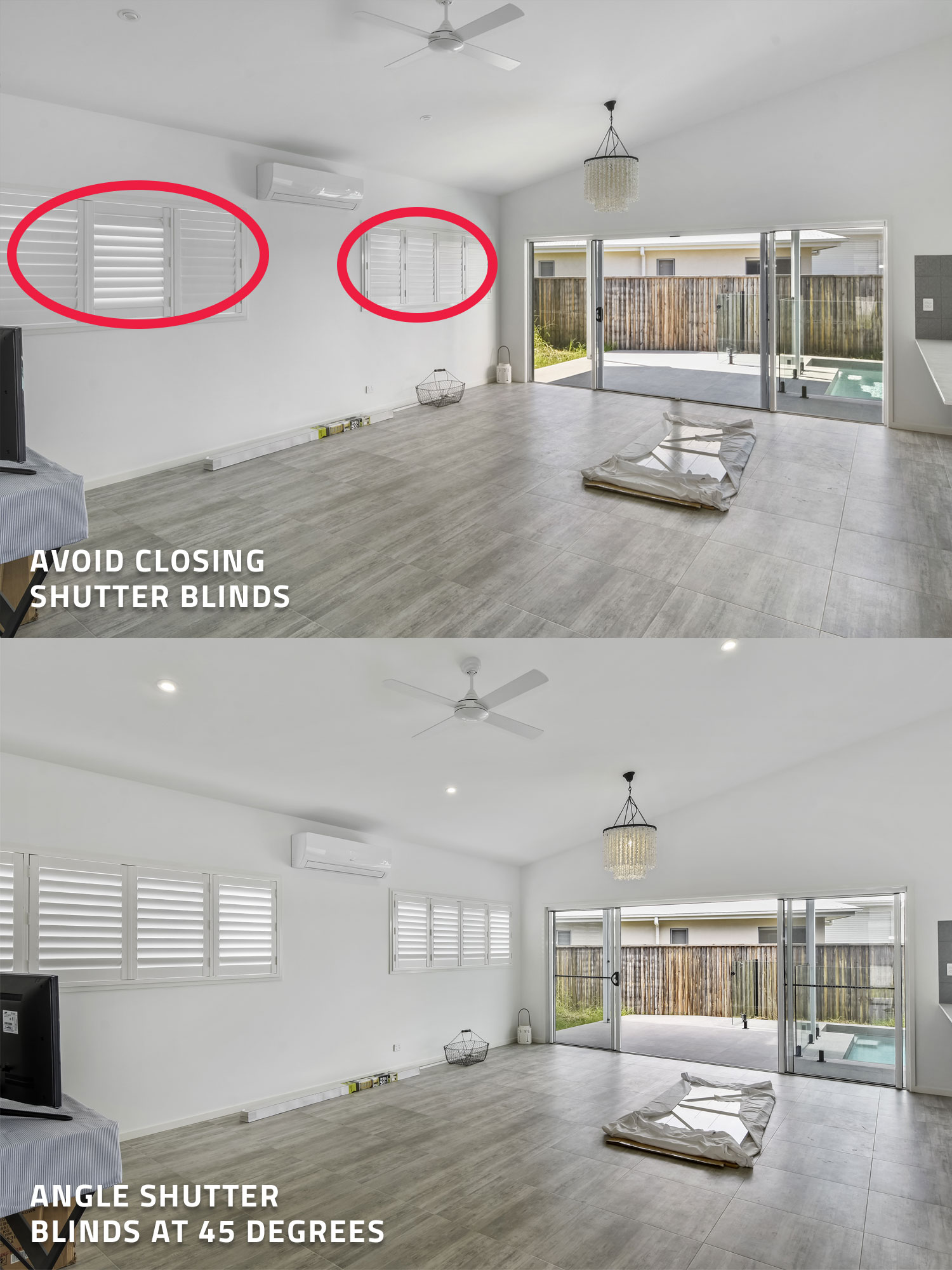 4. Include hallways to create space
It's always great to include hallways in your kitchen shots (or living shots for that matter). Doing so will create space and make the area look nice and open.
5. Don't include shots of the pantry
Pantry shots don't sell properties so don't include them in your marketing (unless you're asked to do so by the seller).
6. Shooting the kitchen higher and lower
When photographing kitchens, it's always safe to shoot at eye height (as this is how the buyer will see the property). However, try experimenting by shooting a little bit lower. This will create an architectural style shot which can be very appealing.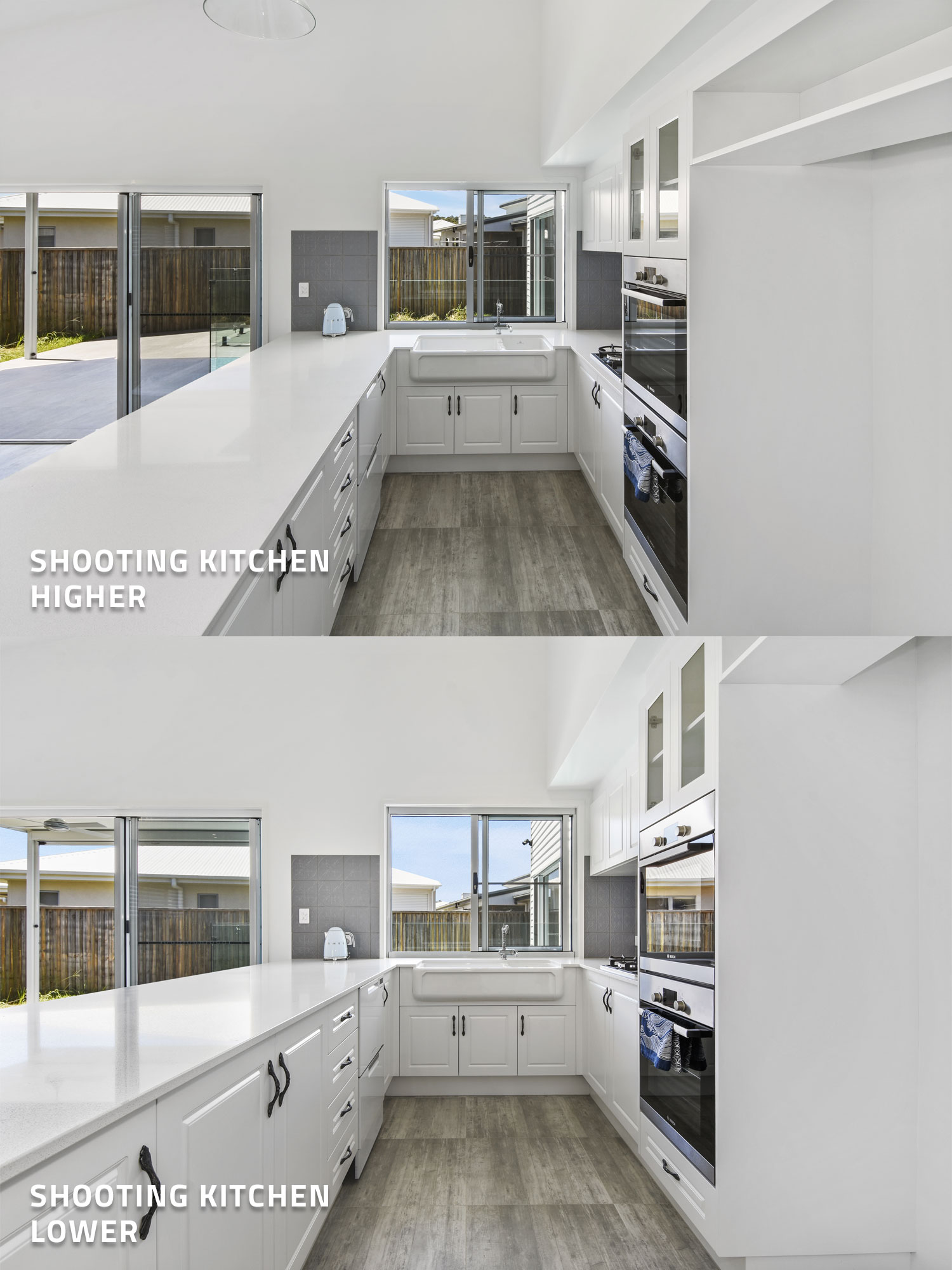 7. Using virtual landscaping to help showcase a property
If you're trying to sell a property that has a neglected outdoor area, consider virtually landscaping the space. Virtual landscaping is where a photo of an unfinished space is digitally renovated to make it look complete. It essentially acts as a visual tool to help buyers visualize what their future home could look like if they spend a few extra dollars renovating it.
Virtual landscaping can be used to finish off tiling, laying new grass, new decking, or even adding a virtual pool to show the potential of a space.

You will find this edit under our Virtual Renovation service.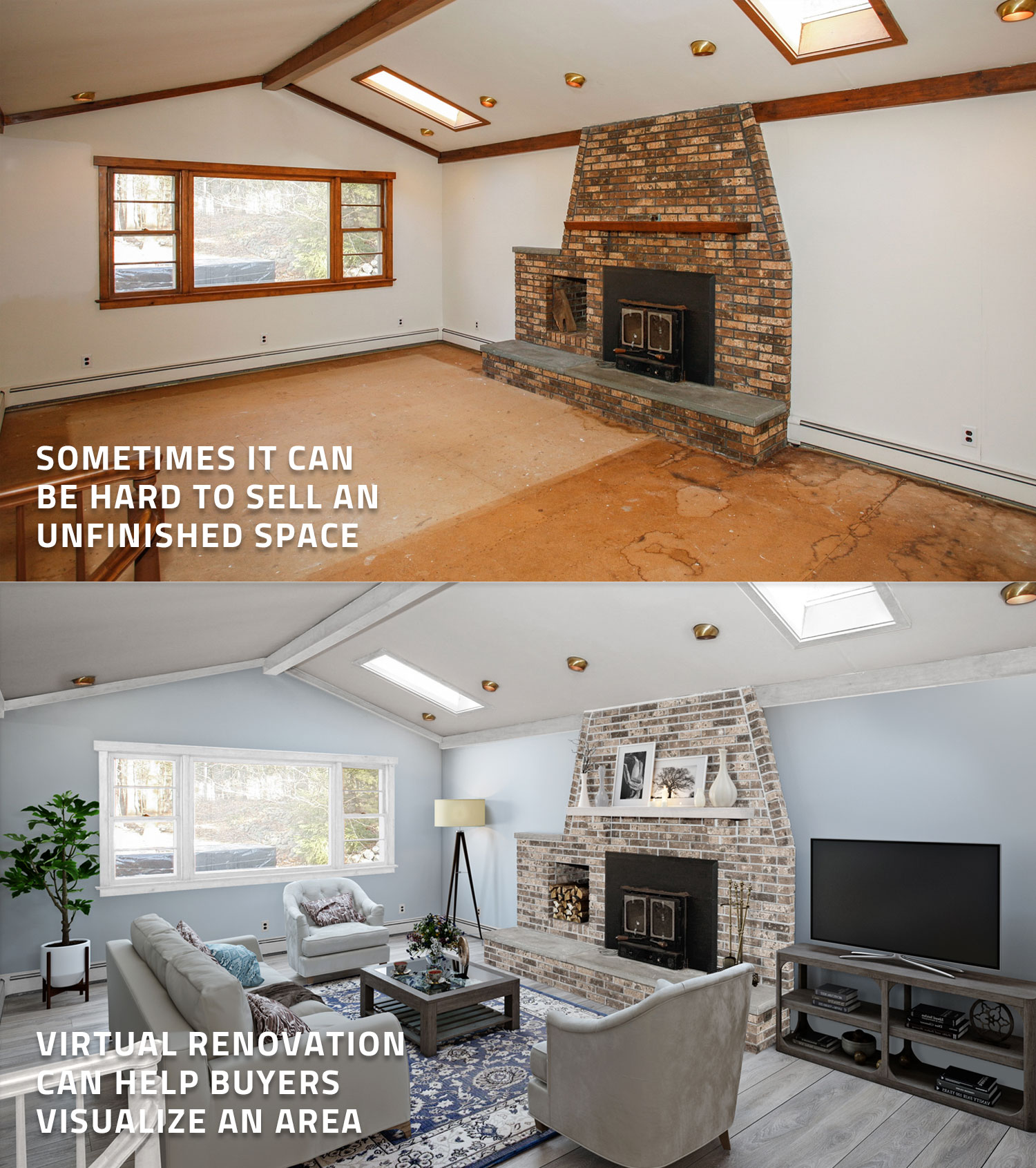 8. How to shoot when the sun is harsh
When shooting outside, the sun can easily spoil your image by creating a lens flare effect on your image. To prevent this, you can use your hand to block the sun. Make sure that your hand only covers the sky, never over the house or tree foliage. We'll then edit out your hand using our image enhancement service.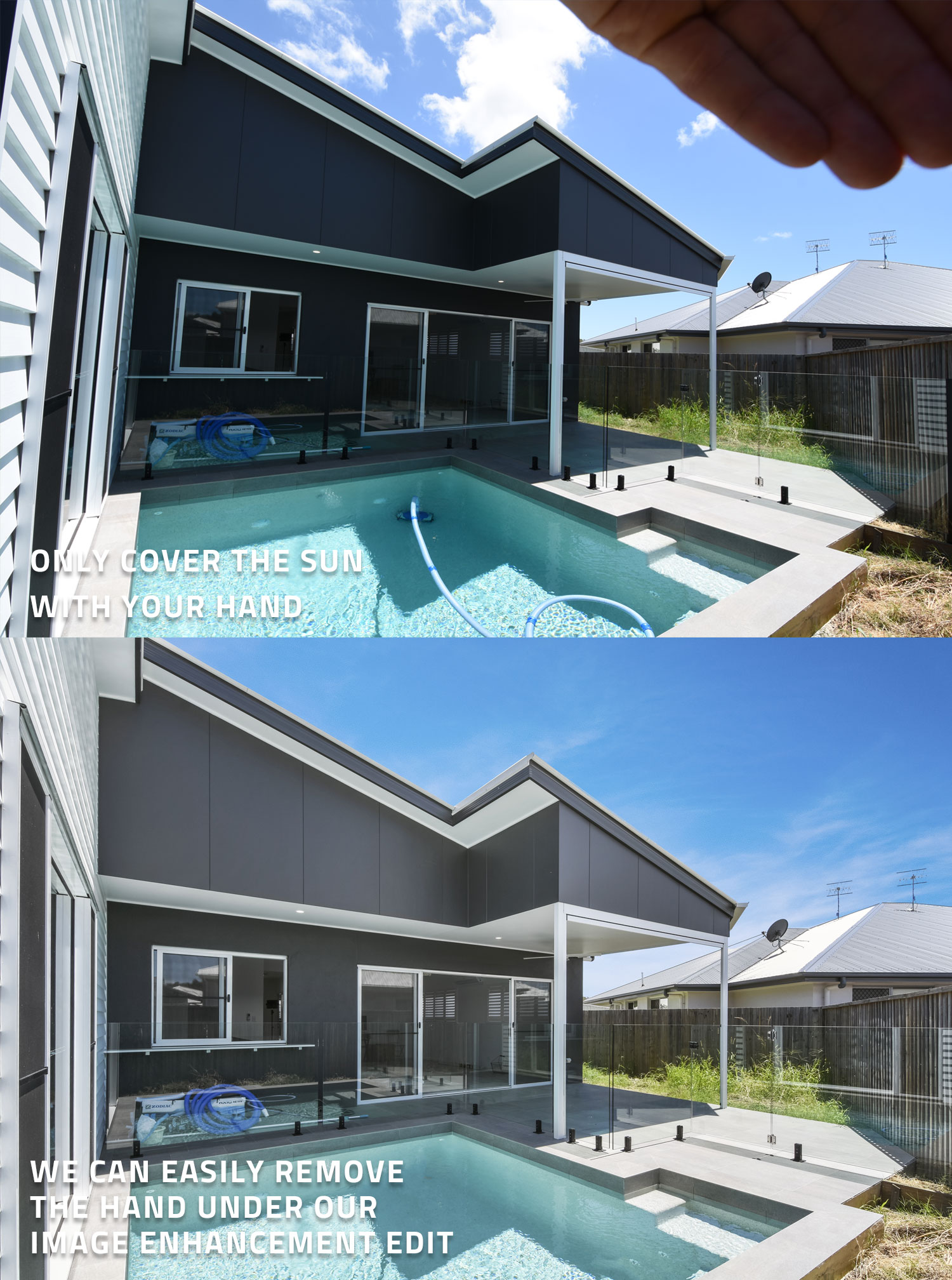 9. NEW! Virtual staging (Hamptons style) to help sell your listing
We've just released a new virtual staging style called "The Hamptons" and it's simply stunning! We now offer 6 different virtual staging styles that can be matched to any type of house.
Virtual staging is a great way to showcase to buyers what a vacant property could look like with furniture. Studies have also indicated that homes that are staged sell 75% than those that are not.
You can check out our Hamptons style virtual staging edit here.