10 ESSENTIAL STEPS TO REAL ESTATE SUCCESS
Introduction:
There's an old Chinese saying that a journey of 1,000 miles begins with a single step. We're not sure what the real estate market would have looked like 3500 years ago when Lao Tzu first uttered this remark, but we think he'd agree with us that every successful real estate journey must consist of at least 10 steps.
If you concentrate on mastering these 10 steps, you will most likely look back on a career of great prosperity. Some of them, like this first one, are becoming more and more demanding in this 24/7 word.
1) BE AVAILABLE
What does it mean to you to be available? Interestingly, the meaning of 'being available' in real estate has altered dramatically over the past 20 years.
It's more difficult than ever to be available in this world of instant, constant communication. If you take longer than a day to respond to a text or an email, buyers and sellers might become chagrined.
Try as hard as possible to be as instantaneous as possible in your responses. If the phone rings, answer it; if you receive a text or an email, try to submit some response as soon as possible.
2) BE MORE THAN INTERESTED, BE COMMITTED
Real Estate Youtuber extraordinaire Tom Ferry has a great podcast about this. It is one thing to be interested in a career in real estate and another thing entirely to be committed.
"Anyone can be interested," Ferry explains. "It's a totally different thing to commit to the business of selling real estate. Tell yourself you're committed, then be committed."
Being committed, just like being available, is the secret to gaining momentum in your real estate career.
"You might remember the phrase 'Burn the Ships," Ferry says. "There was the general who said that, because he wanted his crew to know that we're either going to succeed here, or die trying."
3) SETTLE FOR NOTHING LESS THAN EXPERTISE
One of the beautiful things about the community of highly successful real estate agents is that they never stop learning. This is what creates expertise. And it would not occur without such a vast community of real estate experts willing to share whatever they can.
If you are an expert in something, whether it be on how to generate leads, or real estate investing, or how make the most out of open houses … by all means, share.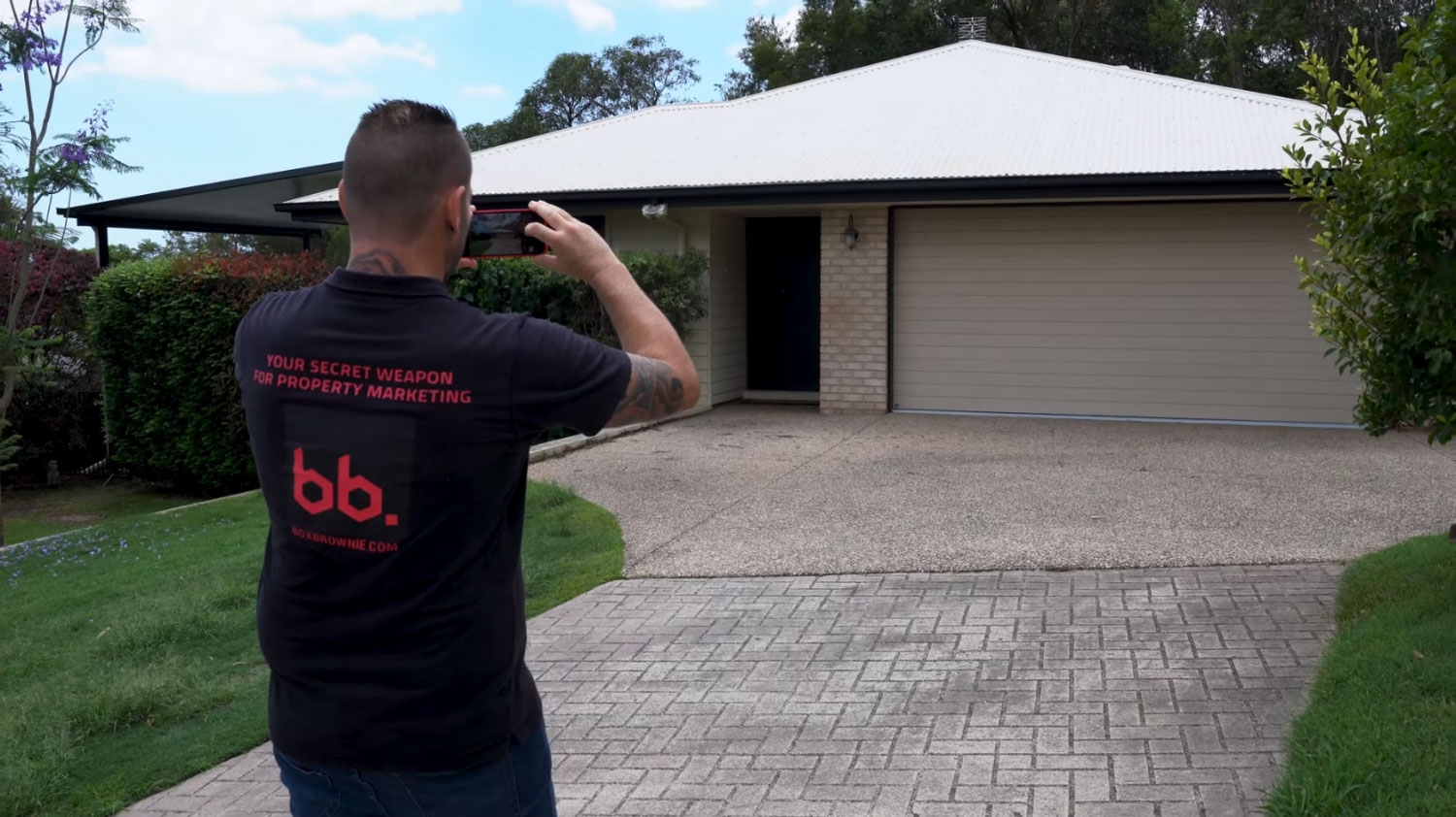 Brad Filliponi from his iPhone 13 tutorial
We try to do our part by offering training on our are of expertise - how to use the latest technology to present property in the best possible light.

Our last post shows you how to shoot real estate with an iPhone 13.
On that note, if there is some aspect of virtual property marketing that you would like us to do a tutorial on, please drop us a line.
Real estate is a diverse field. Everyone possesses some unique knowledge. The best way to learn something new is to share what you know.
4) BUILD RELATIONSHIPS
When you share what you know you'll find you start building relationships with others in the real estate business.
From our point of view, customer relationships is one of the most delightful aspects of doing business with the world.
We are approaching our 'five year anniversary' with our great mates across the pond, RE/MAX USA.
Admittedly, since the pandemic hit, the relationship has gotten a bit out of hand.
Banned by international regulations from chiding one another in person.
Our global director of sales, marketing and revenue, Peter Schravemade and RE/MAX president Nick Bailey have entered into some kind cross-Pacific, crocodile-themed jousting match that perhaps only they fully understand.
It all began in 2021 when Covid restrictions prevented Peter from travelling to RE/MAX's annual convention for the first time in several years.
Nick obviously missed us. With Peter watching on zoom, Nick thought he'd poke a little fun at his Aussie mate by bringing a live crocodile (possibly an alligator) on to the stage.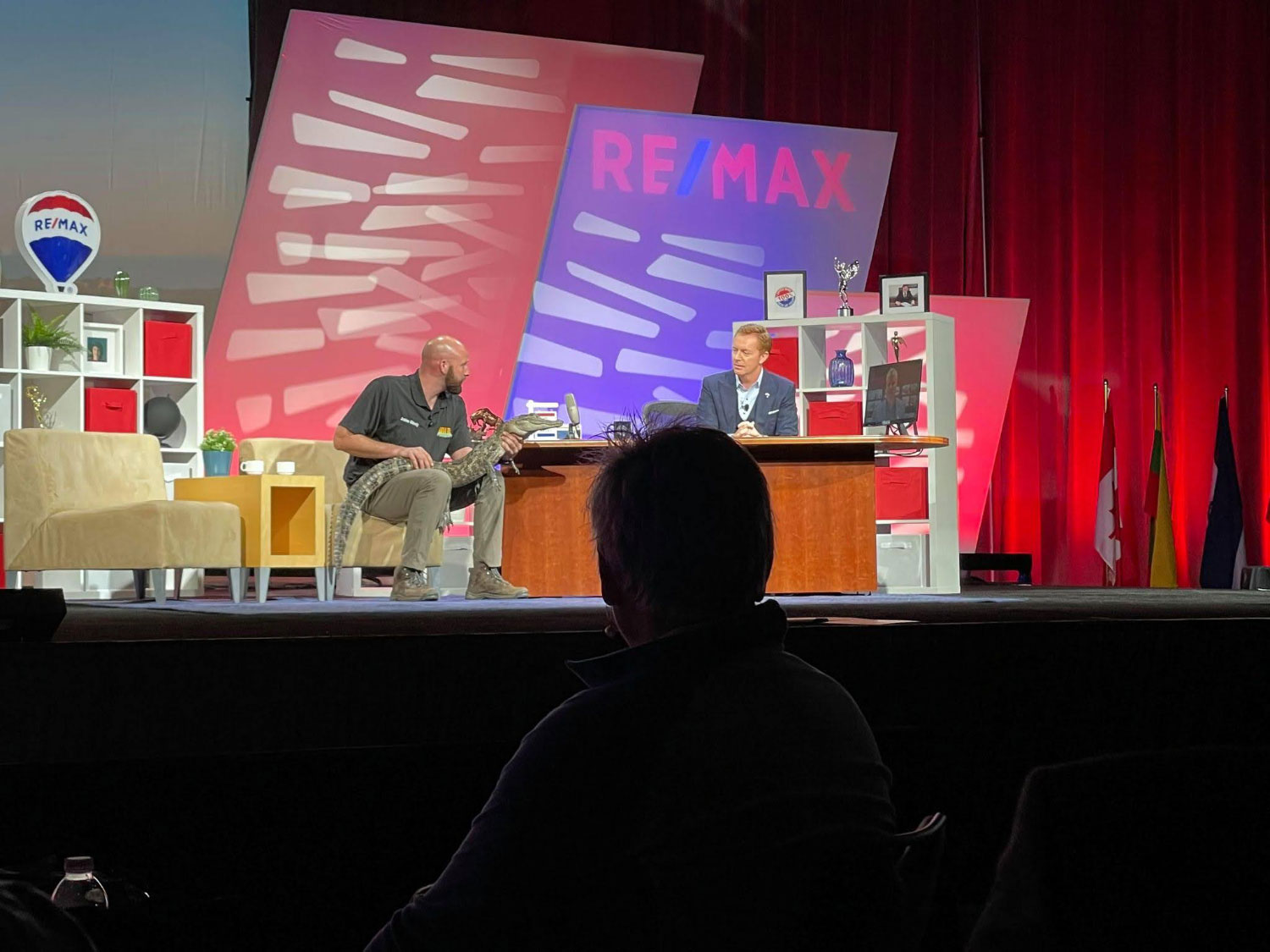 Our great vibes with RE/MAX are no 'croc'
For comment, Peter merely emailed this photo, which appears to have Mr Bailey's face photoshopped over that of Crocodile Dundee's.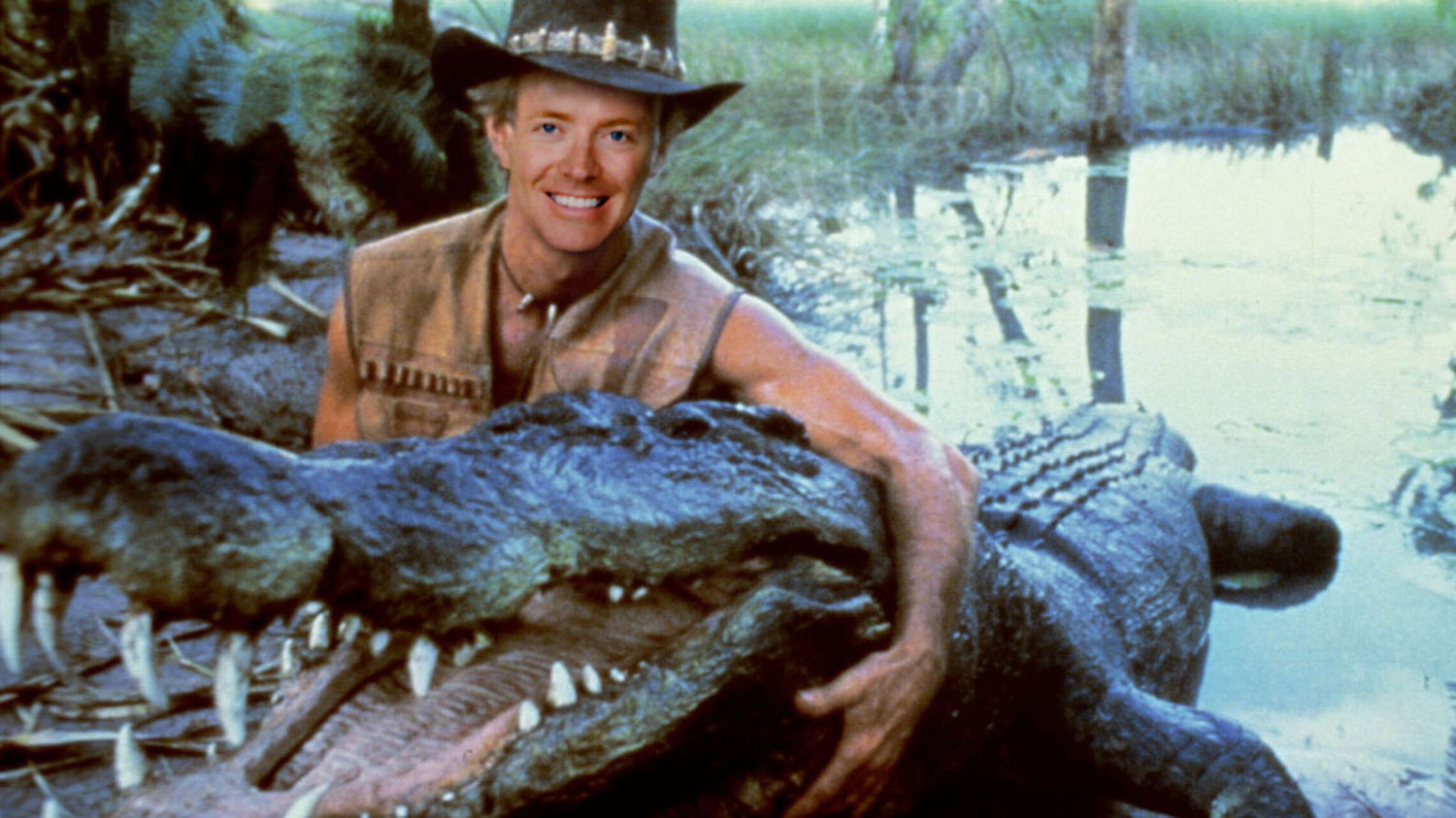 "That's not a croc, this is a croc!"
We're not necessarily sure what it all might mean; however, clearly Nick and Peter are enjoying themselves. It's a classic example the joyful side of building relationships in real estate.
5) FIND A MENTOR, OR TWO, OR MORE!
Socrates mentored Plato; Steve Jobs mentored Mark Zuckerberg; Warren Buffet mentored Bill Gates, to name just three famous examples. But not everyone can be so lucky to run into the likes of Socrates, Jobs or Buffet in their day-to day-life.
In our own success story, our co-founder Brad Filliponi was lucky enough to work as an understudy to legendary Sunshine Coast photographer Greg Gardner. We've got a great post about this one.
"Greg is definitely 100% the reason I fell into real estate photography so I will be forever grateful to him for this," Brad is more than happy to proclaim.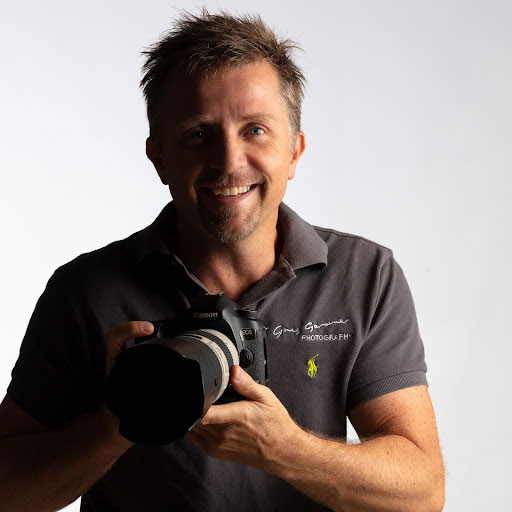 Greg Gardner was a mentor to our Brad Filliponi
Not everyone can be so lucky, though.
As a real estate agent, if you can't find one mentor to show you everything, it's a great idea to find people in your field who are prospering and learn from them.
Maybe you can't find the in-person master to show you everything you need to know, but this is the age of the metaverse! It's so easy to build your own cyber mentor these days. You can do so by choosing a different master for every field you want to improve upon.
eXp Realty is a cloud-based brokerage that is bursting with superstars - many of whom love nothing more than to share what they know.
Central to eXp's mission is the value of mentorship. Their aces are constantly giving back by sharing what they learn via daily cloud-based workshops and 24/7 access to innumerable tutorials.
This can be a great place to find a mentor if you're an agent who wants to up their game in a particular aspect of your business.
6) USE THE RIGHT TOOLS & TECHNOLOGY
In our line of work, it's all about developing, enhancing and furnishing the real estate world with the most powerful tools and tech in the industry.
There's a saying "it's not the tool, it's how you use it". We can give you a nice example here of how this truth relates to our proptech.
In 2021, we received the honour of being named to the Real Estate Almanac's Tech 500 for our advanced delivery of Virtual Staging, 360° Virtual Tours, Image Enhancement and our pioneering use of CGI render technologies which allow people to visualize the unbuilt.
Yes, we make the tools. But you can apply the creativity to use them however you wish.
Take the example of Ines Hegdus-Garcia, a real estate ace from miamimsn.com.
Ines was one of the first in the industry to use our Item Removal service to market properties that were still under construction.
Up until then most were using the service to eliminate the unsightly human clutter inside occupied dwellings - things like garbage bins, or shoes inside a doorway, or rusting cars from driveways.
Ines saw a different potential for this popular tool and used it to clean up construction sites to get homes to market faster.


Item Removal cleans up building sites in a snap
7) HAVE A PLAN, DON'T EXPECT IT TO WORK
As the joke goes: "If you want to make God laugh tell Him your plans."
As with most jokes, there is truth to it.
Accept that in advance your plans will not occur always as you plan them to.
We can't do everything, but we sure can help if you've planned to shoot a hero image on a rainy day. Or even if you can't find a photographer available to shoot that perfect moment of sunset.
Check out how ace Chicago realtor Michael Lafido used our Day-to-Dusk service in a record-breaking Illinois sale.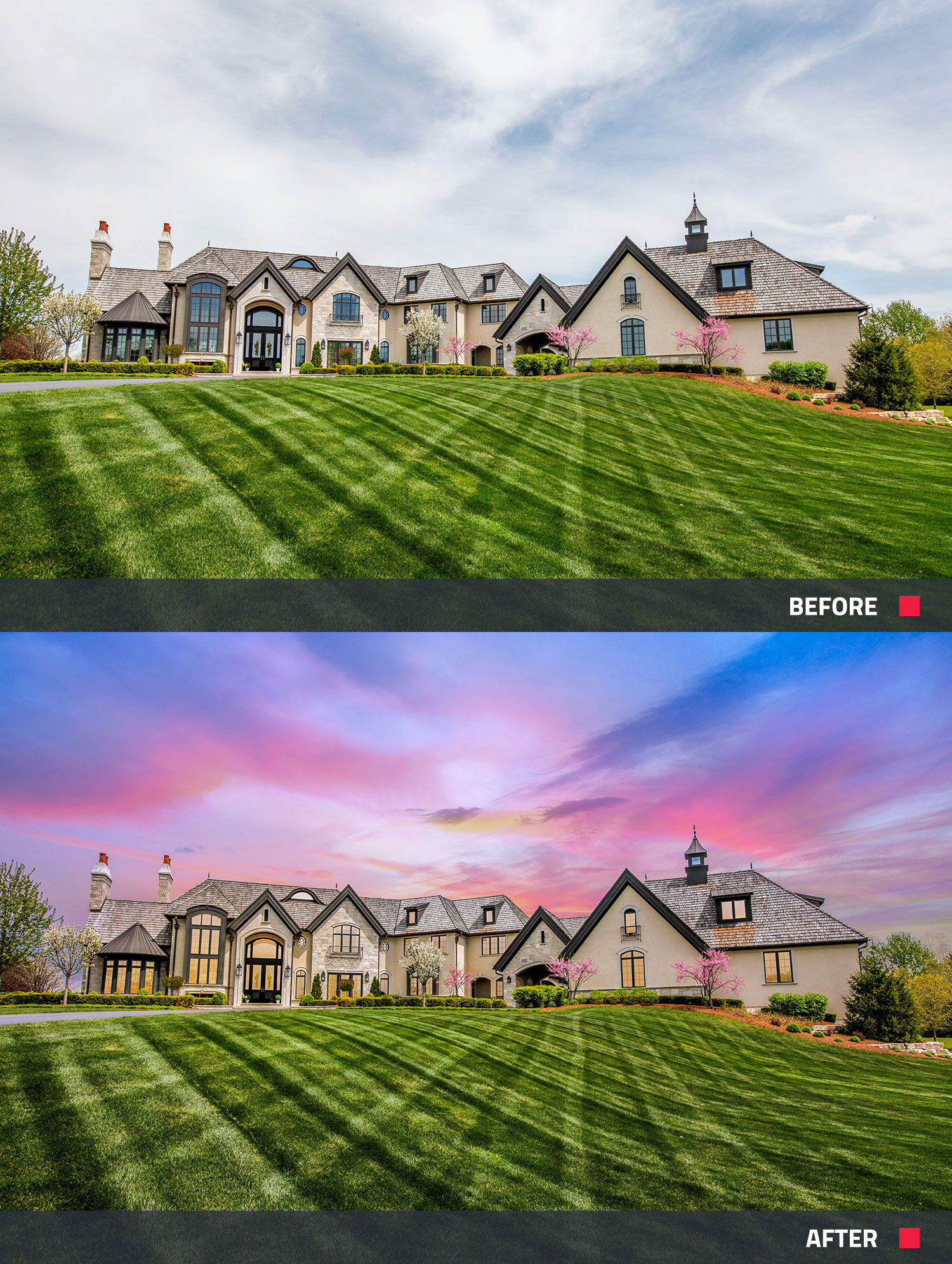 Item Removal cleans up building sites in a snap
In the end, it's not the plan that needs to work. It's the goal that needs to be achieved.
8) SET GOALS
The goals you establish will determine the extent of your success.
How about the goal to spark a bidding war on every property you market?
We assure you, agents who took this oath during this scorching hot real estate run, are firm believers in this philosophy and have no intention of abandoning it.
Some of our clients have been amazed to sell property to both out of state and overseas buyers - but in the age of virtual property marketing, it happens! Most agents swear that this international bidding frenzy has had a great deal to with the enhanced capabilities of virtual property marketing.
9) GET SOCIAL, BOTH IN THE CLOUD AND IN PERSON
If you are in real estate today, there's not a chance you need to be convinced about the value of social media.
In a PREVIOUS POST we looked at some dos and don't on social media, as well as some of the complexities.
With all the emphasis placed on social media today, don't forget to be social in real life.
BE NICE TO YOUR WAITER!
10) DO NOT FOCUS ONLY ON SELLING
The best way to send potential clients running in the opposite direction is to focus constantly on selling. This applies to social media in the sense that you shouldn't constantly bombard your friends and followers with listings posts.
If someone thinks that every time they run into you you will pressure them to buy something, you'll probably discover you run into that person on fewer and fewer occasions.
---