5 PROSPECTING IDEAS THAT GENERATE NEW CLIENTS

Introduction:
There are pages and pages of internet posts vowing to reveal the secrets of attracting new real estate clients. But most of them seem to be missing one important element: synergy.
In this post we will do more than reveal five proven ways to generate new clients, we will also show you how to link these methods together so that they synergize with one another to create a fertile and inexhaustible method of constantly generating new clientele.
Say that you try five different approaches toward client generation. If each approach complements and advances the next your rate of success is sure to be exponentially better than if each of the five approaches has nothing to do with the other.
There are so many ways to try to attract new clients. If you slog away at any one of them long enough, you will probably, eventually succeed - at least to some extent. But if you synergize your efforts your chances of success will increase tenfold.
Merriam-Webster defines synergy as: "a mutually advantageous conjunction or compatibility of distinct business participants or elements (such as resources or efforts)." In other words, synergy is what occurs when two separate things work together to create something better than the sum of their parts.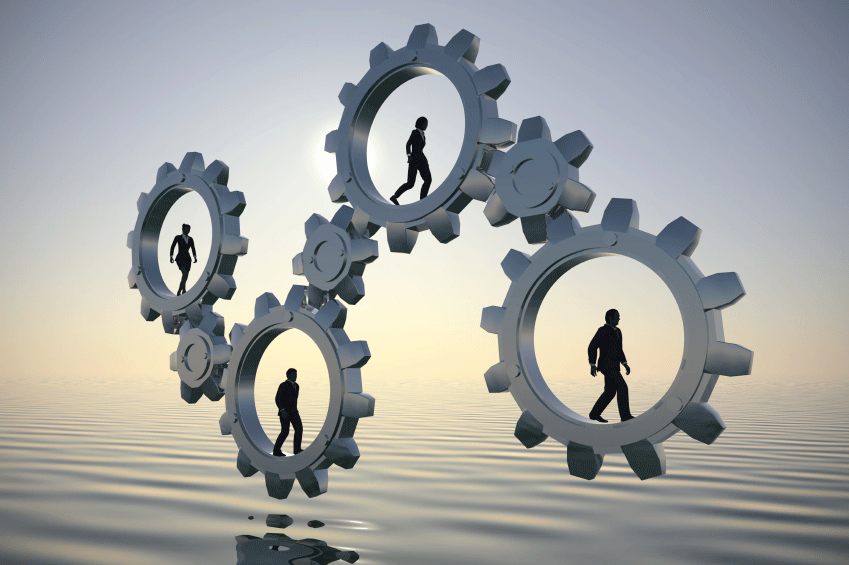 This diagram is a perfect illustration of synergy. All your attempts at client generation should work together, powering one another like cogs in a wheel. This is a far more effective method of attracting clientele than working twice as hard at several unrelated efforts.
1) Anchor Your Efforts With A YouTube Channel
The most recent National Association of Realtors (NAR) Buyers and Sellers Generational Trends Report has revealed a sharp decline in the value property buyers placed upon video in their search for property.
This is understandable. In comparison to the 360° Virtual Tour, it is far more difficult to create a quality video walkthrough that presents a property in its best possible light. Furthermore, Virtual Tours are interactive and user-directed, which is probably why buyers prefer them to video in their search for property.
But this does not mean that video has no place in the real estate life. It might not be the best way to market a listing, but video is an incredible force when it comes to attracting new clientele. When it comes to synergizing your client generation efforts, it's a great idea to make video the hub.
Start a YouTube channel. YouTube is still by far the most-watched video platform on Earth. Plus, the fact that Google owns it will never hurt your chances of showing up in Google search results.
The content of your YouTube channel should be everything you are doing to generate new clients. This is where the synergy happens.
For this post, we will ask you to imagine starting a YouTube channel and making the following four ideas the content of that channel.
Every sale you makes should kickstart a circle prospecting drive
Take a relevant course of interest
Teach a free course related to the course you take
Go live on social media
You'll notice that most real estate agents who become social media superstars are constantly 'on'. Rather than setting aside time in their busy schedule to 'do a video shoot' they learn the ins and outs of their selfie cam and their whole life becomes a video shoot. In this way, they accomplish two things at once every time they shoot a video.
As a real estate agent in the digital age, everything you do should also be considered content. And the content you create for your YouTube channel can be repurposed for all the other social mediums that have been proven to work in real estate.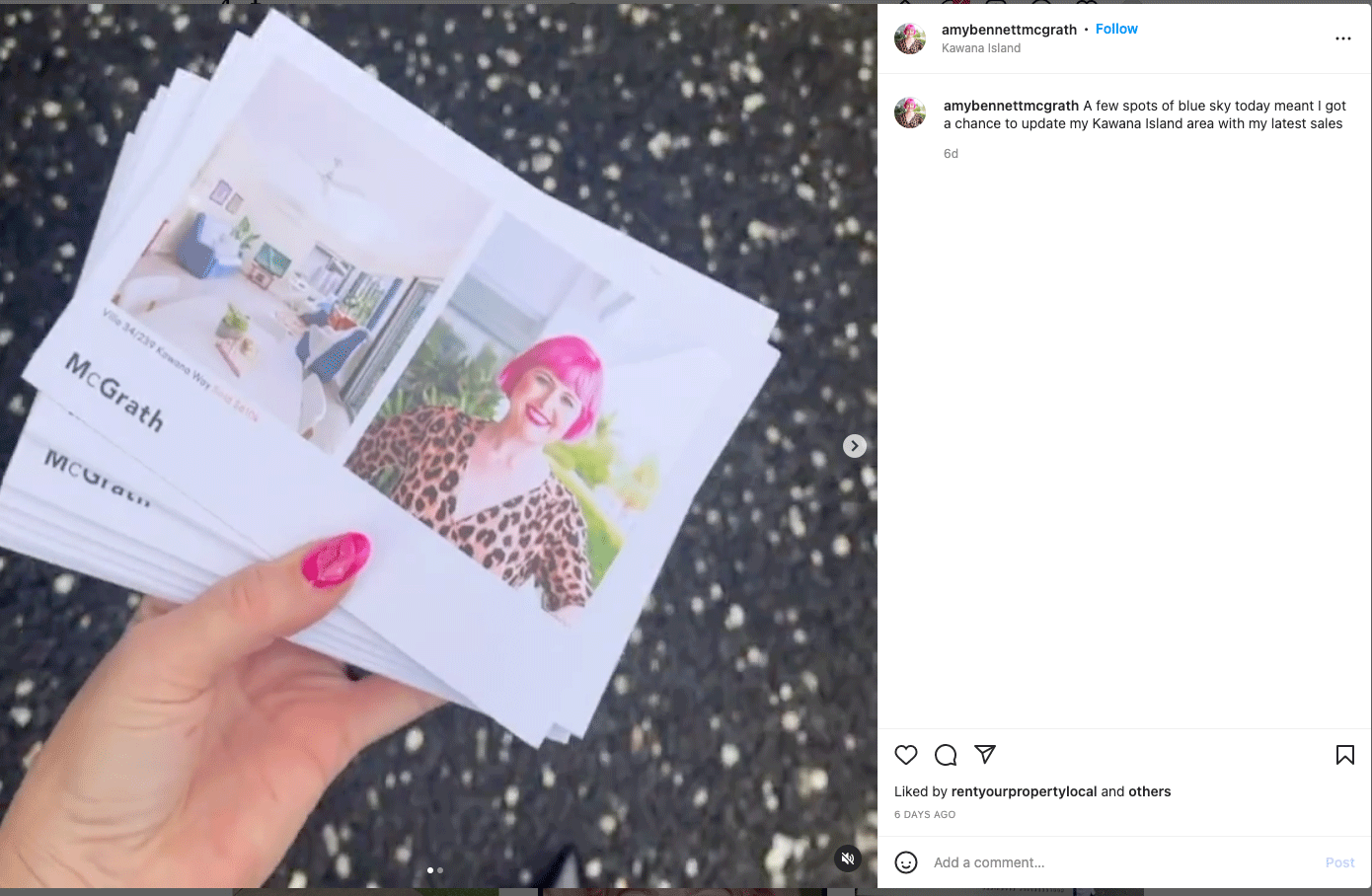 Amy Bennett of McGrath Estate Agents Australia has mastered the art of synergy in her client generation efforts. Here she is filming herself as she conducts a letterbox drop in her Kawana Island farm area. This short video combines branding, circle prospecting, and social media posting all in one five-second clip. Talk about a great use of time!
2) Every Sale You Make Should Kickstart A Circle Prospecting Drive
Circle Prospecting is that tried and true door-knocking approach that has proved rewarding since long before the smartphone came into being. Circle prospecting is when a real estate agent sells a home, then, does a doorknock/letterbox drop in the surrounding area announcing the recent sale, querying if anyone else is interested in selling.
Not only is this a proven method of generating new clients, but it also makes for great YouTube content. In such a video you can feature the house you just sold, you can reinforce your brand, and you can show the world that you are willing to put boots on pavement in your farm area.
We've just completed a profile on one of the smartest real estate marketers in Australia, Amy Bennett. This is one of the incredible things Amy is doing. Her social media pages are perfect examples of synergy in lead generation.
The next time you sell a house, don't put your feet up and bask in your success. Print out some gorgeous flyers explaining the sale, then head out there and tell all the neighbors. Film yourself while you're at it. You just might knock your way into some new clientele, and if not, you'll make some great content in the process.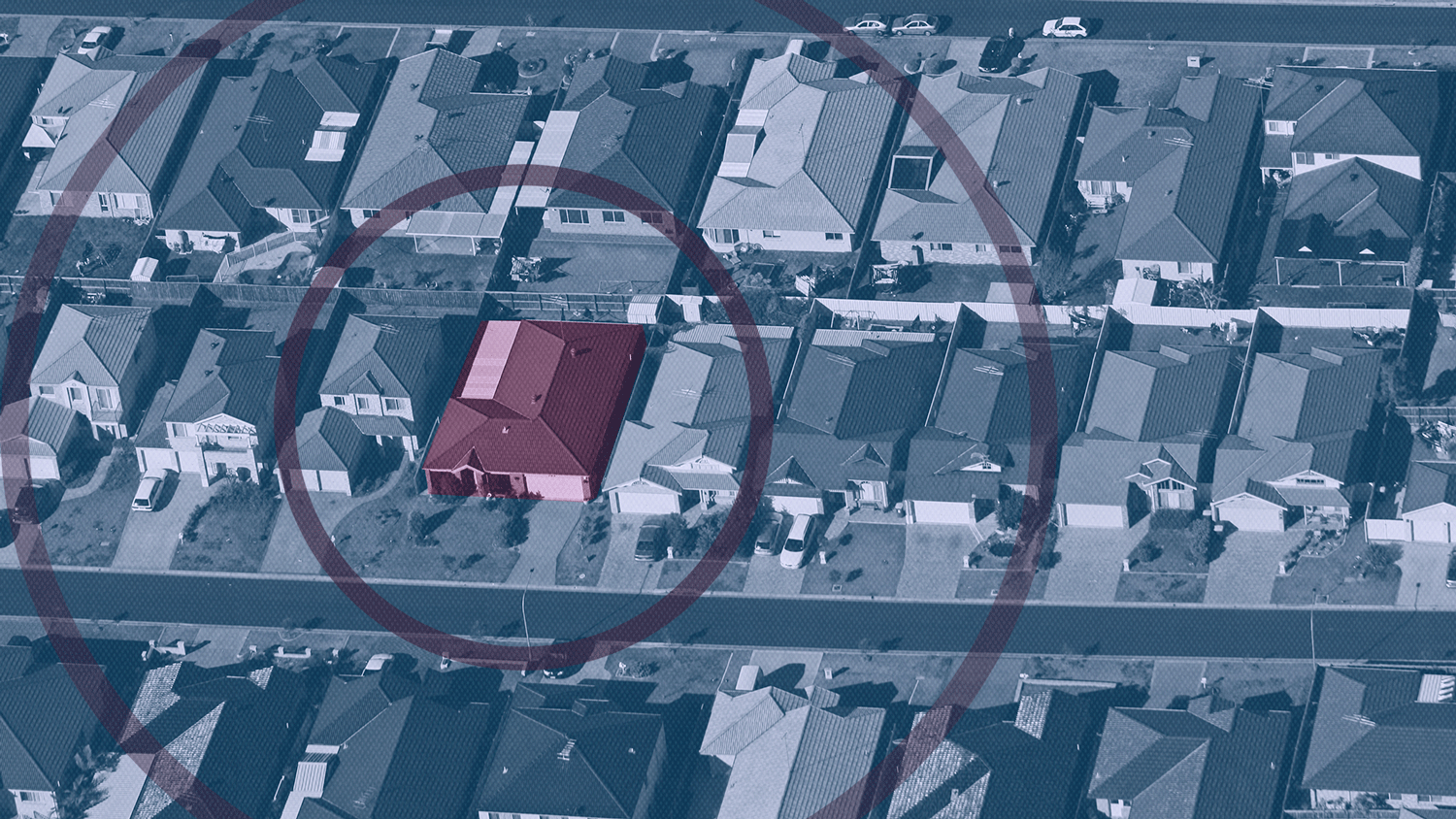 Circle Prospecting is a door-knocking technique that targets the homes near a house that recently sold. There's a lot to suggest that the post-pandemic real estate climate is perfect for this lead generation technique.
3) Take a Relevant Course of Interest
Education is another example of synergy. As a real estate agent, when you take a class in a related field you enter into a world of win-win situations. Community colleges frequently run classes in real estate investing, or related subjects. A course along these lines would be ideal, primarily because of the people you will meet.
If it seems superfluous to take a course in something you already have background in, try to see it another way. For one thing, there is always something to learn. But with your experience in the real estate industry, you would be a welcome presence in such a class. Your classmates (as well as your teacher) will no doubt be favorably impressed to see someone in the industry seeking to upgrade their knowledge base. And the contacts you will make throughout the program may well prove invaluable.
Again, this is also the opportunity for some engaging YouTube content. You might even find classmates willing to participate in your videos, discussing their real estate investment goals and other related topics. And keeping the full spirit of synergy in mind, taking a course related to real estate is the perfect springboard for our next method of generating new clients.
4) Teach A Free Course Related The The Course You Take
There is no better place to drum up interest in the course you are teaching than among those in the course you are taking. What should you teach? Whatever your specific real estate niche or passion is is a good place to start. But other popular subjects that mesh well with lead generation are local market updates ("When is the best time to list my home?") or courses that instruct sellers on how to market their property so that it sells for more.
The coronavirus pandemic changed the behavior of property buyers. More than ever before, people are willing to buy a property sight unseen, even engage in bidding wars without setting foot in the house they are buying.
This is in large part due to the increased capabilities of virtual property marketing Virtual Tours, 3D Floor Plans, drone photography all enable buyers to get a good sense of a property without seeing it in person. During the pandemic, this technology saved the housing market and changed the way people buy property in the process.
One fundamental to lead generation is to establish yourself as an expert. Teaching a course on the ins and outs of virtual property marketing - whether it's in a classroom, on Zoom, in the metaverse, or all of the above - is a great way to accomplish this.

Did you know that we can create a 3D Floor Plan from a sketch on a sheet of graph paper? Pretty cool, hey? This kind of insider knowledge makes for a great subject to teach in a class on virtual property marketing.
There are so many cool things that virtual property marketing can now accomplish. For example, as seen in the above image, anyone can produce a 3D Floor Plan by walking through a house and keeping track of their steps on a sheet of graph paper. Our co-founder Brad Filliponi, explains how to do it in this post.
Such insider information makes for great online content. Whatever inside info you have as an agent, share it! Maybe you'll want to let sellers in on some crucial pitfalls to look for when buying a home, maybe you'll want to let people know how to prepare their house for a photoshoot - whatever inside info you have, don't keep it to yourself. As with everything in life, you're bound to get more by giving.
And the added bonus here is that knowing your way around the virtual property marketing toolkit to the point that you can teach others how to leverage the technology will make you a much better agent.
Not only will you generate leads, you will build your brand as an expert and, when these leads to transform into clients, you will know exactly how to market their properties so that they fetch top dollar.
5) Don't Get Lost In The Social Media Shuffle - Go Live!
We've talked about the importance of turning every thing you do as an agent into content. All of the above lead generation ideas involve the creation of content. In other words, in the unlikely event that the ideas themselves don't directly translate into new clients, you will have created the video content which will build your brand, increase your exposure and, through the magic of social media, quite possibly lead to new clients.
A YouTube channel makes for a great home base for all your video content. But don't put all your megabytes in one basket. The video you shoot as you take or teach a course, as you roam the neighbourhood circle prospecting should also become Facebook or Instagram stories.
And as it stands right now, the best way to rise to the top of the heap on social media is to go live.
---