21 July 2020
HOW TO SELL A PROPERTY IN 7 DAYS
"I recently virtually staged a home that was on the market for six months. It sold in seven days this time!"
These are the ecstatic words of Brittiny Howard from Brittiny Howard of EXP Realty, who was thrilled with how virtual staging helped her sell a property that was stuck on the market. Like Brittiny, many other real estate agents are employing virtual staging within their business and are seeing higher sale prices and faster selling times for their listings.
TRY VIRTUAL STAGING FOR FREE

But What Exactly Is Virtual Staging?
Virtual staging is the process of digitally adding furniture to an empty room. Professionally staged rooms are more attractive to the eye and help buyers visualize the space better.
So how will virtual staging benefit me?
In today's technology-driven world, 90 percent of buyers start looking online, where you only have a few moments to catch their interest. Virtual staging can help you represent your listing more professionally and generate more interest. In fact:
83 percent of staged properties sell for the asking price or above
Homes that are staged sell 75 percent faster than those that are not
It's a fraction of the price of traditional staging
You can virtually stage indoors or outdoors!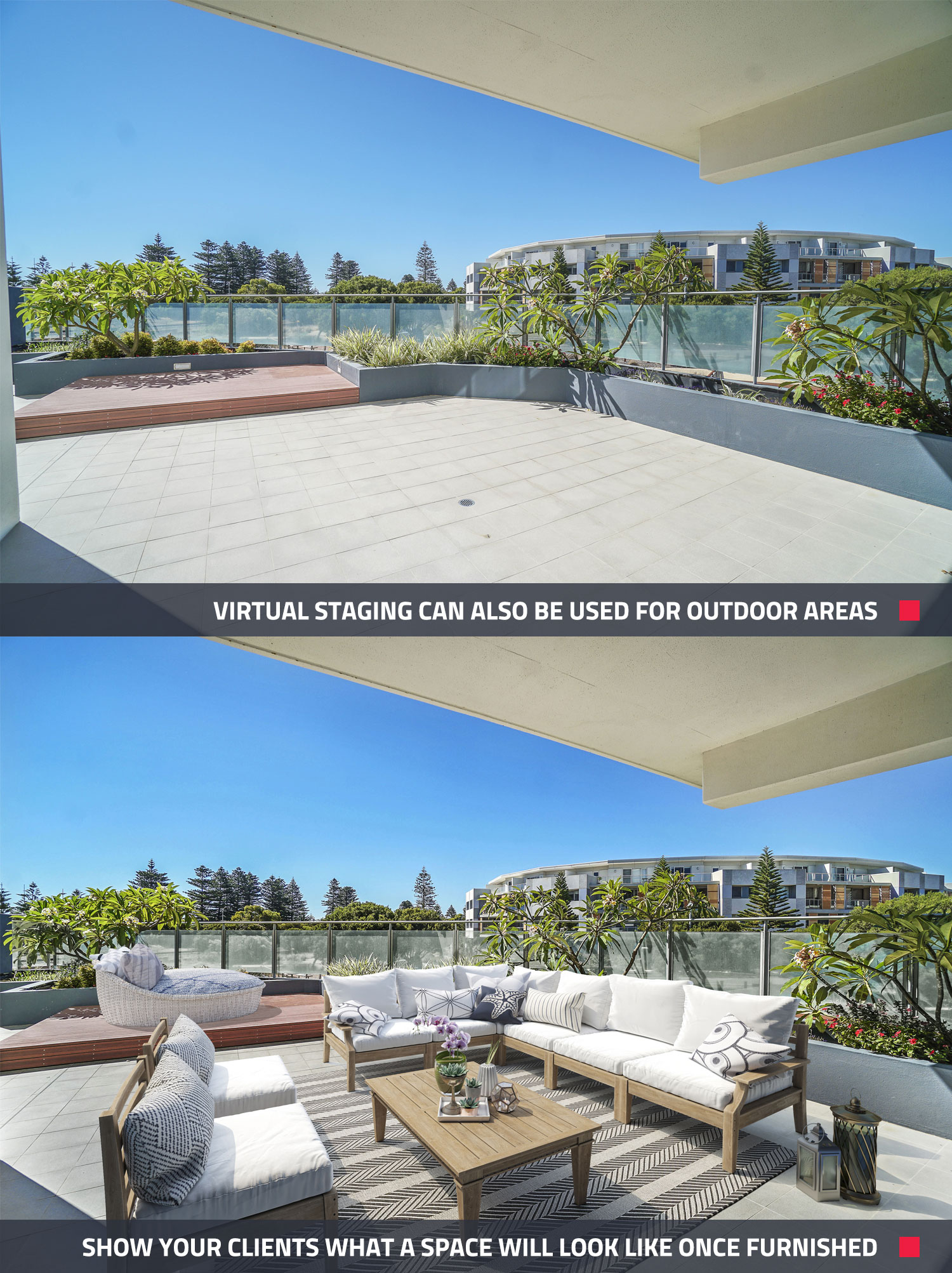 But What Happens When My Client Shows Up To An Empty Property?
Oh no! Your client is expecting this beautifully staged property and they show up to an empty property. Well, you got them there. Now for the next part…
What a lot of real estate agents have had success with is printing out a brochure that shows the virtually-staged images. This provides the client with both perspectives of the property: furnished and unfurnished.

Some agents even do the reverse. They list the pictures of an empty property online then print out the staged images to show the client when they arrive at the property.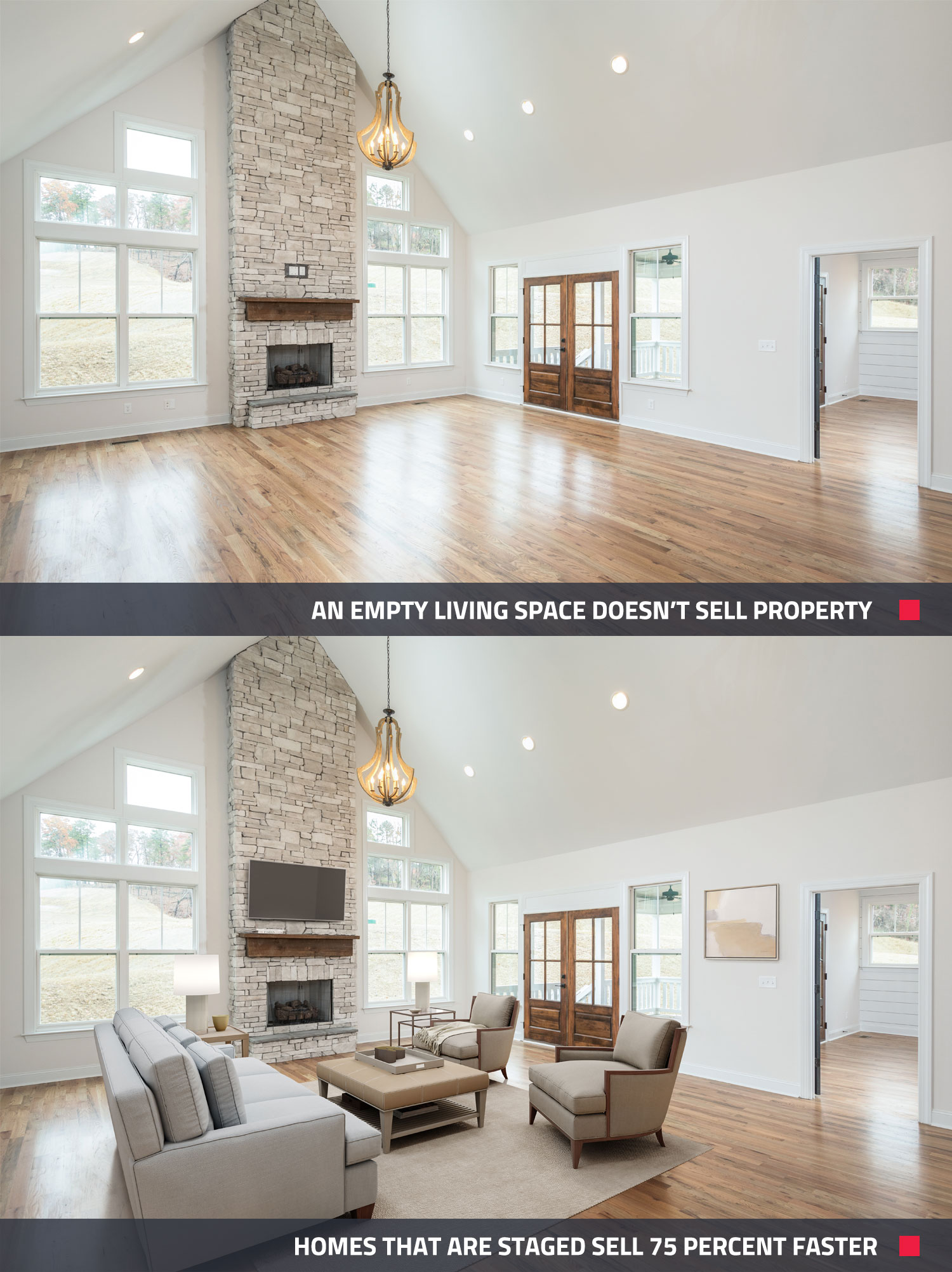 What's The Best Way For Me To Virtually Stage A Property?
We offer professional virtual staging at extremely competitive rates (only $32 per image). Our outputs are photorealistic, so you won't be able to tell the difference if the property was physically staged or not.
Turnaround times are super quick as well: less than 48 hours for virtual staging, which is perfect for getting your listing up ASAP. We also offer unlimited changes (if required) to the image at no extra charge.
New users can even try virtual staging for free (1 x free edit worth $32) by clicking the link below.
TRY VIRTUAL STAGING FOR FREE