RENT A PROPERTY FASTER WITH THESE TOP TIPS
Introduction
When a property isn't renting, it can be a trying time for property managers and a costly time for homeowners but breathe a sigh of relief because we have 5 effective ways to rent a property faster.
Time between vacancies is a critical period. Long vacancies can happen for many reasons, some are out of our control - like market saturation – but some we can control. There are many simple ways to increase appeal and reduce the vacancy period of a rental property.
If your property isn't renting, it may be time to hit refresh and use these top tips to rent a property fast and reduce the time between vacancies. Incorporating these strategies into your everyday practice is a sure way of keeping property owners happy and renters interested in your properties.
When it comes to rentals, we know that the name of the game is not only finding a tenant quickly but finding a quality tenant quickly – here's how you can easily enhance appeal and find the right renter in record time.
1. Presentation
Ensure the rental property is well presented so that it is inviting and appeals to prospective tenants. Clean and declutter spaces so that potential tenants can immediately recognize the property is well maintained. Don't forget the outdoor areas of the home, make sure they are neat and tidy too.
First impressions are lasting, so it makes sense to invest some time into increasing a property's curb appeal. A neat and tidy house exterior can make a huge difference because it's the first thing renters will see and it sets their expectations. Make sure the entrance way, gardens and lawns are tidy and well presented.
Hint: If you're short on time, our Image Enhancement service can rejuvenate tired lawns and our Item Removal edit can refresh or declutter a space.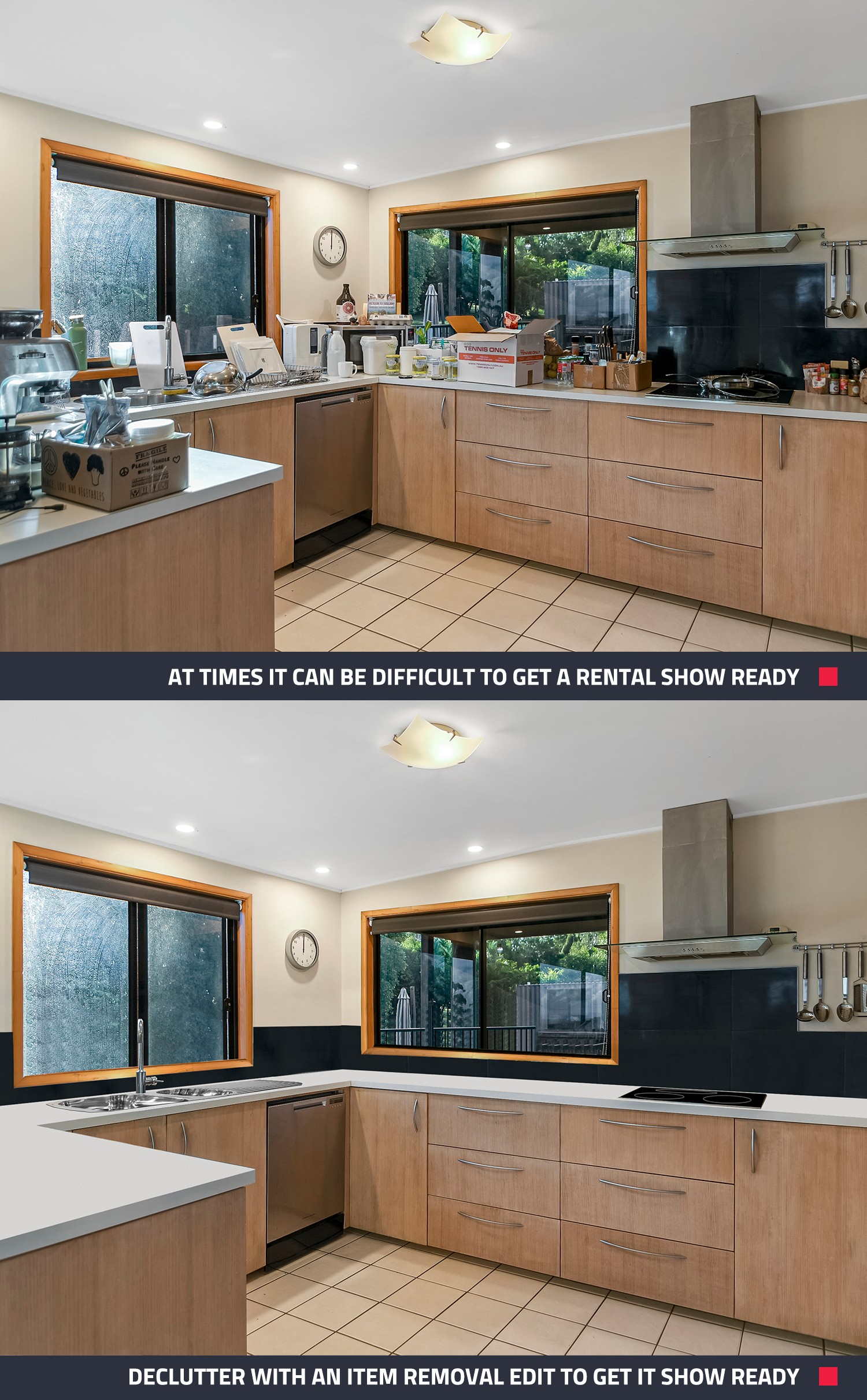 2. Price
Ensure your price is in line with the local market. Setting the right rental price is key and involves clear communication with the homeowner so that price and strategy options can be agreed upon. If a property isn't renting, check that the rent price is comparable to other similar listings in the area. Having a competitive rental rate is a sure way to attain interest.
3. Effective Marketing
Your property listing is your most important marketing asset. A clean and professional listing with eye-catching imagery and full details of the property can be the reason your inbox is filling with inquiries, equally so, a poorly executed listing can be the reason you're not receiving any. Investing in your listing pays off in the long run - an effective listing attracts attention and generates more inquiries. Ensure your listing has professional-quality photos of the property and accurate information.
Write a detailed listing and highlight the property's strengths and desirable features. A good property listing provides potential renters with all the information they need to feel secure and confident in inquiring about the property.
Hint: If time is a factor, our Image Enhancement service can get your images looking great in 24 hours and our copywriting team can create copy tailored to your unique property. If you need a hero shot for your listing that renters won't scroll past, the Day to Dusk photo edit is the answer. This edit generates 400% more clicks. If you need tips on how to shoot a property listing, check out our how-to blog on marketing a home for under $20.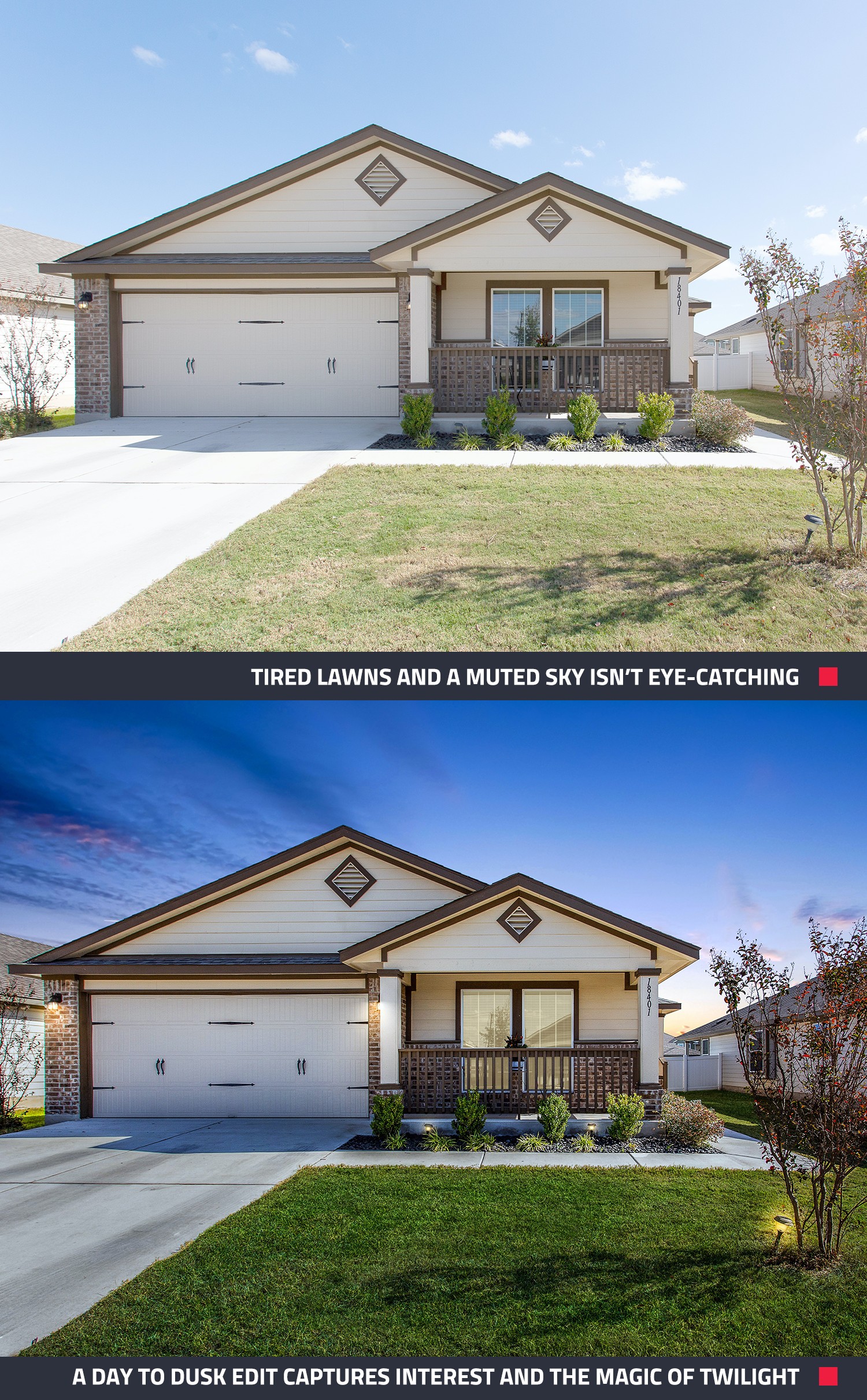 4. Streamline The Application Process
Create a fast and easy way for prospective tenants to apply and for you to review the applications you receive. This is a must-do, you don't want to get held up at this point because if you take too long to approve an applicant, you run the risk of them finding another property in that time.
5. Prompt and Flexible Showings
If you hold open house times, ensure that you also offer private showings to cater to people who cannot make the set times. Prospective tenants are often time-poor, usually juggling multiple other property showings along with work and family commitments. Offering multiple showings outside of business hours and as soon as possible is good practice that can yield good results.
New to BoxBrownie.com? Experience our service, sign up now and receive 4 free edits. No credit card needed.
---