8 REAL ESTATE MARKETING TIPS THAT WILL BOOST YOUR SALES INQUIRES

Introduction:
The smartphone may have revolutionized the way real estate is marketed, but if you want to maximize inquiries into your listings, you will need to involve more than just this fantastic device. A 360° camera, a drone, and your own two feet are other essential components to the perfect marketing storm.
This post will look at a wide variety of ways to make your listings leap from the MLS pages and cause your aforementioned smartphone to ring and ping with activity!
Whether you use professional photographers for some elements of your real estate marketing or do it all yourself, the following tips will help you use the available technology to produce the sort of marketing that motivates prospective buyers to get in touch with you. This is what good marketing does.
Good marketing, consistently carried out becomes great marketing in that it generates the momentum necessary for a successful real estate career.
If you incorporate these tips into your professional practice you might find that good marketing carries a bonus: Not only does it sell properties faster and for more money, it impresses those who are preparing to list, and thus keeps the listings coming your way!
1) Give Every Listing The Attention It Deserves
The first thing to keep in mind is that your marketing is your branding. How you present your listings will be a major barometer for clients seeking an agent to list with and will be a huge factor in your sales success.
It is actually a rewarding experience to take the time to market each property to the best of its potential.
As a bare minimum, all the images you post should be made to look their best through Image Enhancement services like the one we offer, or even through our Day to Dusk feature, which can (among many other things) paint the majestic hues of twilight or sunset into to any exterior shot of your property.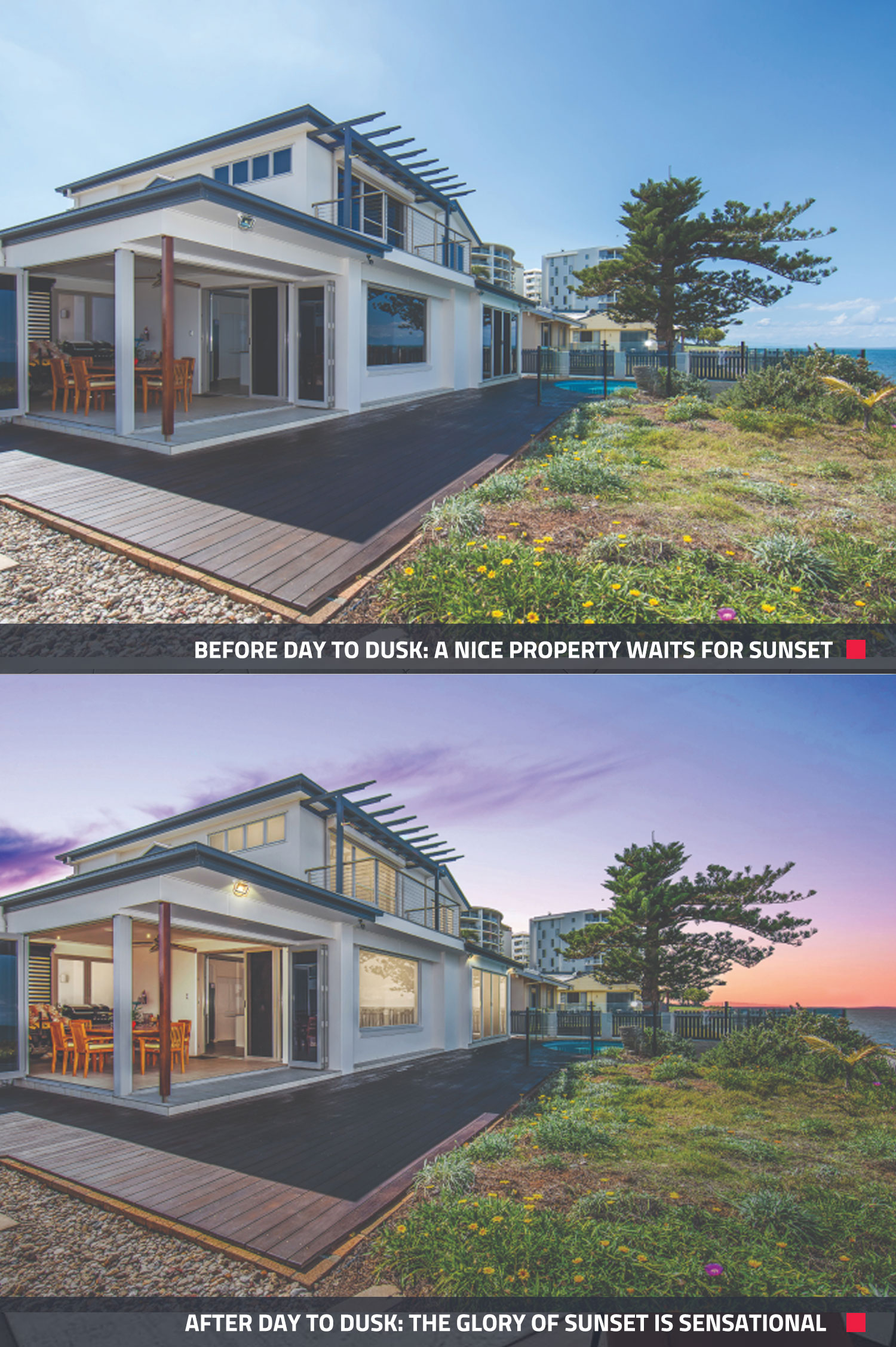 Rather than waiting around for that perfect moment of sunset, our Day to Dusk edit allows you to shoot at noon and present your listing in the full glory of twilight. The fine touches involved with this edit are the factors that capture attention and attract interest to real estate listings.
These small, inexpensive gestures of quality will immediately position your listings to stand out from your many competitors who are posting unedited images of properties on the MLS.
The majority of this post has to do with the use of specific technology, to enhance your listing's online appeal, but this first tip is entirely up to you.
Your smartphone can accomplish a lot, and so can 360° cameras and drones. The one area none of these devices can help you with is this first vital element of marketing: your attention, vision, and marketing plan.
Each property will have a unique "best way" to market it. Once you decide upon this approach, you can work with us to help you realize your vision. But this vision will only arise if you give each property the attention it deserves.
2) Use Only The Best Images
Quality is much preferable to quantity when it comes to the images you use to promote a property.
People just don't have time to click (or swipe) through hundreds of mediocre images of listings. And image overload can cause people who might have initially seen some potential in your listing to lose interest - which is the opposite of what your marketing should do.
Rather than dumping every photo you take onto the MLS pages, try publishing no more than a set number - and make sure these images are breathtaking!
Select the important rooms, like living and dining areas, the kitchen, the main bedroom, and the bathroom, and decide how best to present them according to their characters.
By selecting only your best images of the most important rooms (living and dining areas, kitchen, main bedroom, and bathroom) and ensuring they are edited, you accomplish two important feats:
You create interest in your listing.
You leave something to the buyer's imagination.
Both of the above are conducive to inquiries. If you fill your MLS with too many unedited images, you might cut yourself off from these desirable outcomes.
All new smartphones (The Google Pixel 7, the Samsung Galaxy, the iPhone 14 Pro) when combined with our Image Enhancement services can achieve professional quality real estate images.
3) Virtual Staging Works; Buyers Appreciate It
An empty room without Virtual Staging can be a missed opportunity to connect with someone's dreams, or at the very least bring the potential of a space to life.
Thanks to wide-angle lenses in smartphone cameras and services like ours, it is now very easy to shoot for Virtual Staging with your smartphone.
If you want to see just how easy it is, check out our LAST POST, where our co-founder Brad Filliponi takes his iPhone 14 Pro into a home to show you how easy it is to shoot for Virtual Staging using just the camera's most basic settings.
The case for Virtual Staging has been made time and again in the existing real estate research. NAR research reports that 82% of agents believe that Virtual Staging makes a difference in selling property, and buyers like to envision certain rooms (especially living / dining areas and main bedrooms) of a house with the assistance of Virtual Staging.
The stats are one thing, but sometimes the eye test is the most convincing way to identify the benefits of Virtual Staging. Notice in the below image, how the furnishings make this space look much more stylish and inviting.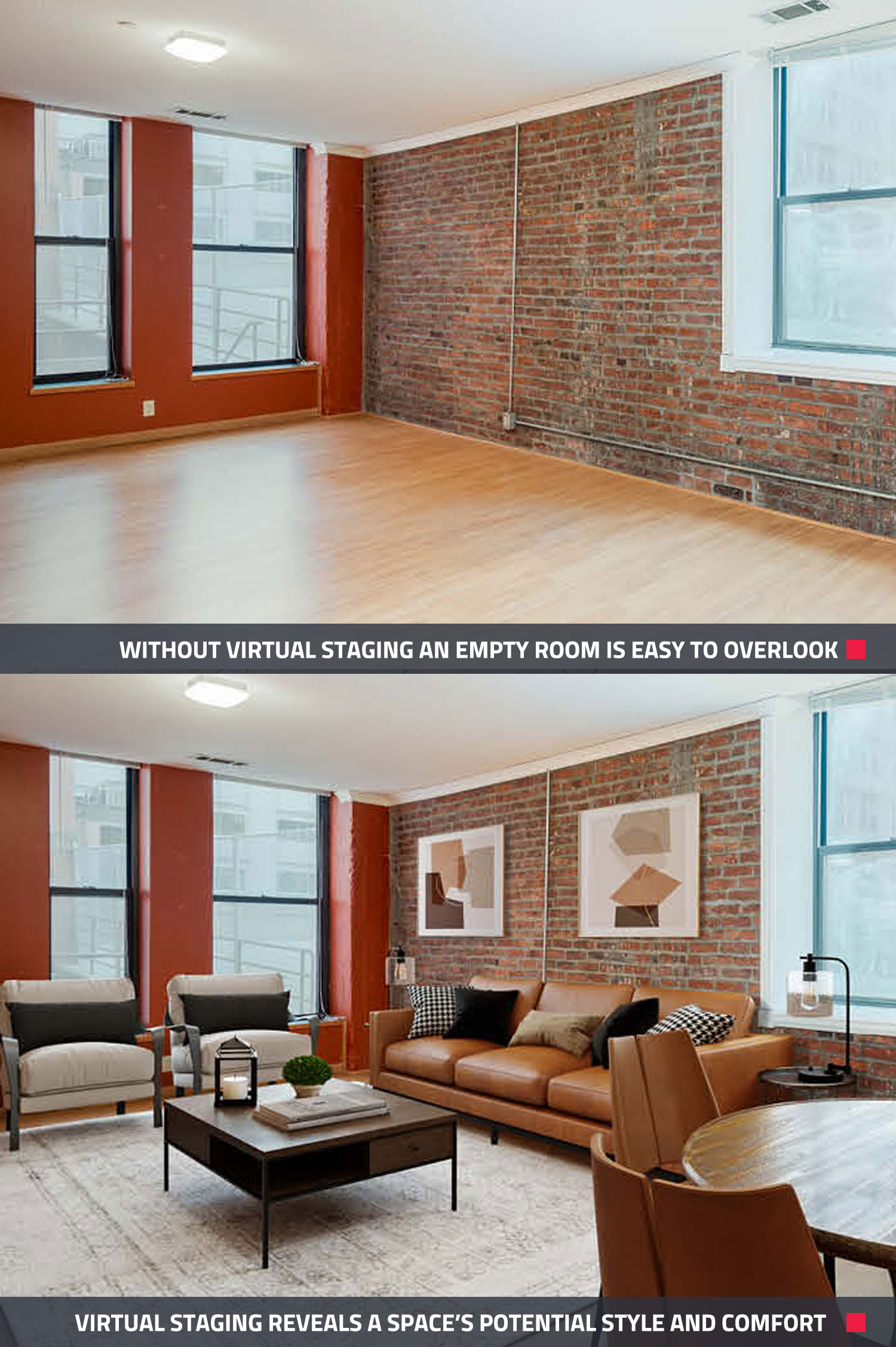 Virtual Staging transforms vacant properties into living representations of their full potential. There is good reason why virtually staged homes sell faster and for more money than vacant homes with no Virtual Staging.
4) Transcend the Limits Of Your Smartphone
Your smartphone may be all you need to capture stunning interior and exterior images, and its wide-angle lens is ideal for shooting real estate meant for Virtual Staging. But every agent has a smartphone and many are getting quite adept at using them to shoot their real estate images.
Going beyond this common denominator will immediately imbue your listings with the points of difference necessary to stand out from those that surround them on the MLS.
Furthermore, believe it or not, the smartphone still cannot do everything.
Until smartphones can a) fly; b) capture the 360° images that are necessary for a Virtual Tour, you will most likely need to involve a 360° camera and a drone in your marketing operations if you want your listings to electrify the internet.
This technology that is required to deliver 360° Virtual Tours and Aerial Photography is pretty much a necessity in the real estate marketing landscape today. Both drones and 360° cameras accomplish vastly different objectives but the overall effect of each is that they grab attention and stimulate interest in your listings.

5) Soar With Aerial Photography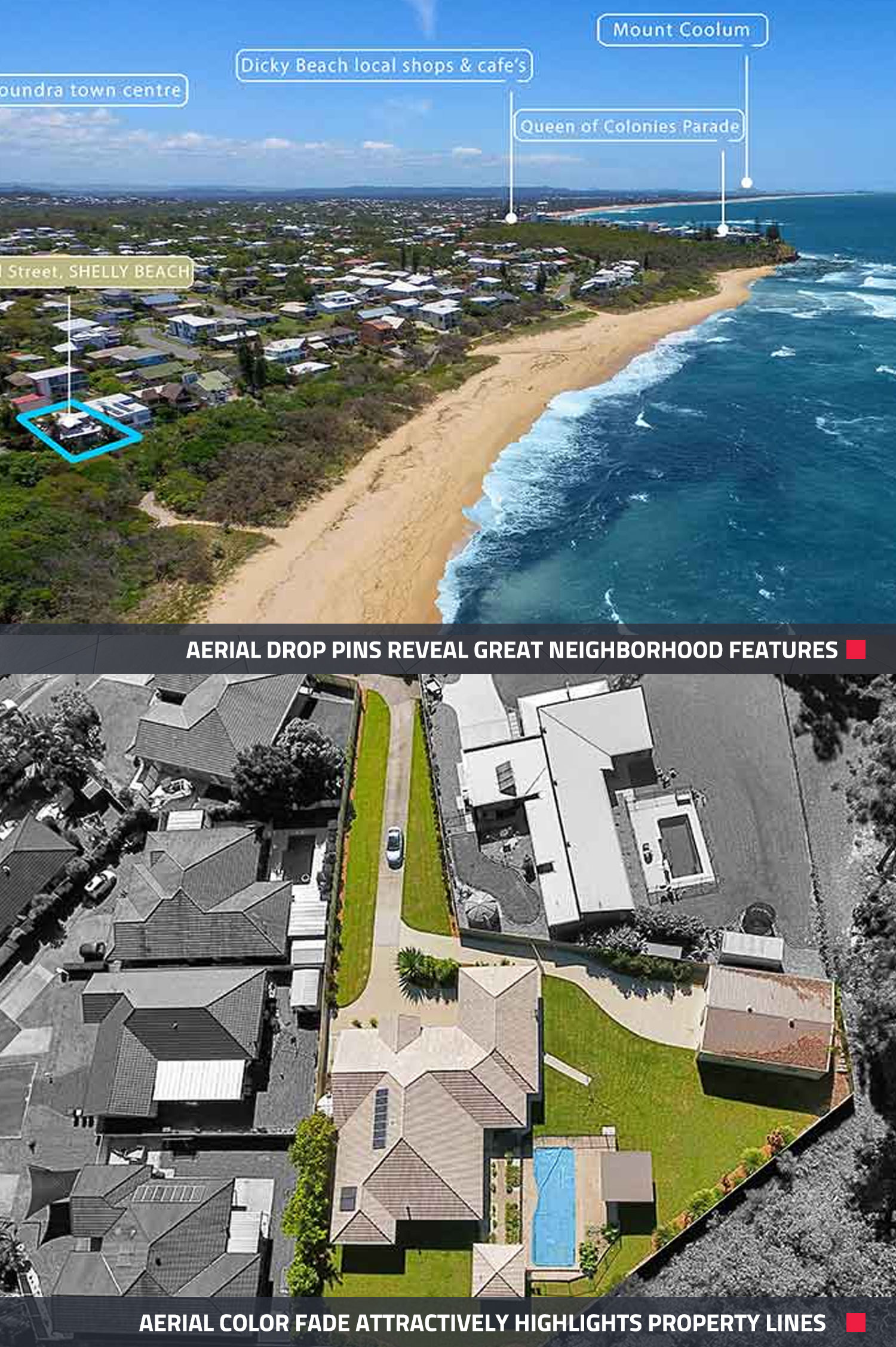 These two examples of aerial editing (Aerial Drop Pins and Aerial Color Fade) are appealing ways to highlight different aspects of a property.
It's no secret that many buyers shop just as much for location as they do for the house itself. The best way to connect with this significant chunk of active buyers is to use Aerial Edits of drone photography.
NAR's 2021 Technology Survey revealed that "Realtors® view drones and cyber security as the most impactful emerging technologies to their business." More agents (37%) selected drones as the item of technology that would have significant impact on their business over the next 24 months.
Because of the specialized technology and skill set involved in capturing aerial imagery, it can be well worth your while to incorporate this eye-popping X-Factor into your listings.
The cheapest and coolest way is perhaps to learn how to fly a drone yourself, that way you avoid the costs and booking complications of teeing up pro pilots to shoot your properties.
As real estate agents continue to find success using drone photography to market their listings, the demand for pilots will continue to rise. When this occurs wait times will increase. The acquisition of a drone as well as the knowledge of how to fly it might be two important survival skills in the business of real estate over the next few years.
Without some form of post-production work, however, drone photography achieves almost no effect in marketing. As breathtaking as an aerial view can be, prospective buyers need navigational clues and sometimes text to make sense of the images.
Give careful thought to the sort of Aerial Edits that best suit each property. Some of the most successful forms of Aerial Edits are:
Aerial Color Fade
Aerial Drop Pins
Aerial Lot Highlights
Aerial Development Site Plans
CGI Renders: Aerial Flyovers
6) Prioritize Virtual Tours Before Open Houses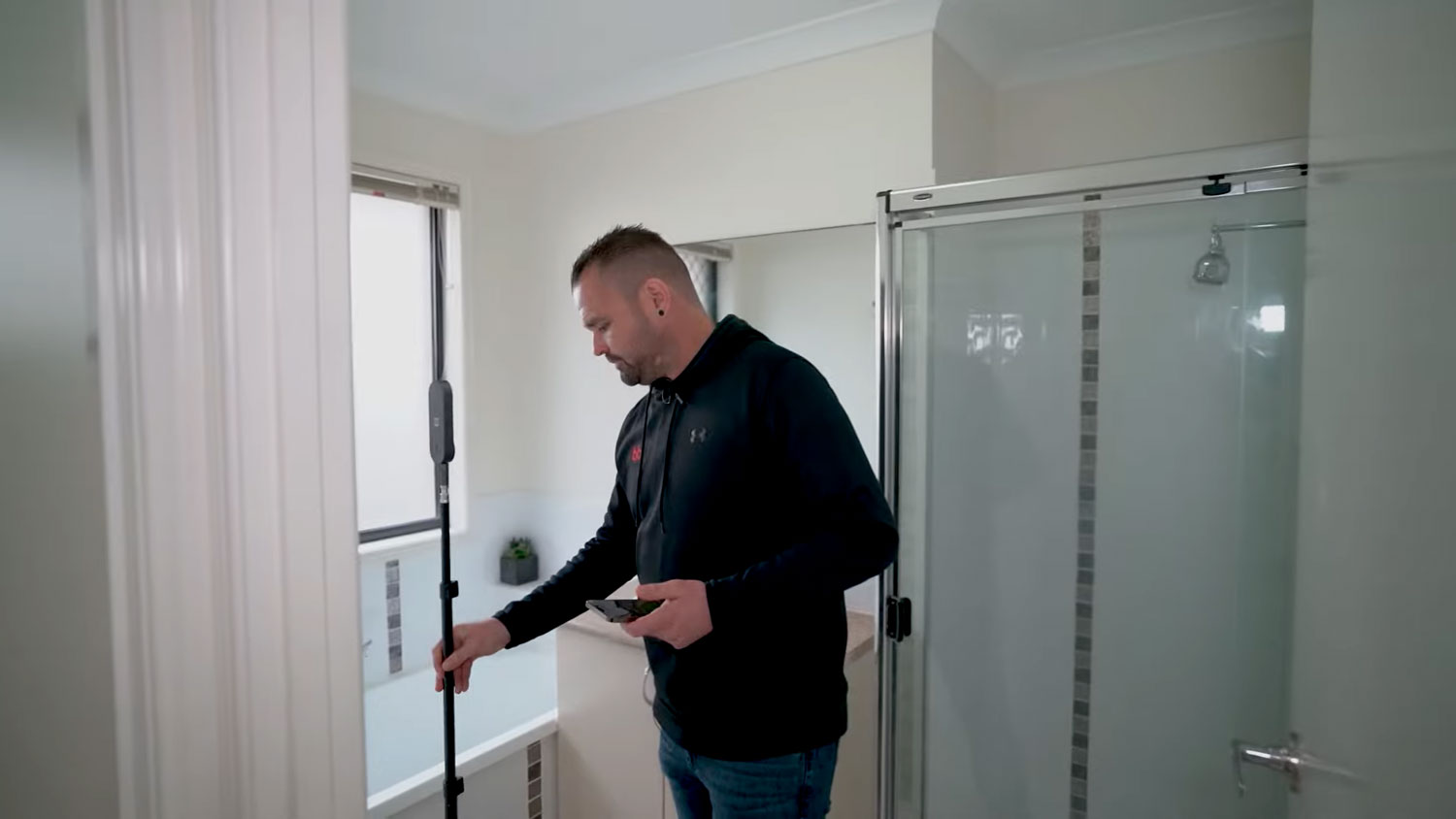 Here our co-founder Brad Filliponi takes the Trisio Lite VR 2 into the field for a test run. If you don't know how Virtual Tours are shot, you should watch one of these tutorials. You'll be amazed at how easy it is!
Virtual Tours can work for you in ways that Open Houses cannot.
Property technology will likely never be strong enough to enable you to appear in two places at once, but Virtual Tour technology does allow you to hold virtual walkthroughs in as many properties as you like, for as many people as possible, at the same time - 24 hours a day.
A 360° Virtual Tour is increasingly becoming a prerequisite for a viewing appointment. This is largely because Millennials are slowly taking over the property market. They now make up the most dominant real estate-buying demographic in the United States and across developed nations.
One of the most distinguishing characteristics of Millennials is that they don't like to show up to view a property unless they get to see a Virtual Tour of it first. Furthermore, almost 50% percent of them will ignore a listing if it has no Virtual Tour.
There is so much going for the Virtual Tour, and they are incredibly easy to shoot.
Whether you use a higher-end 360° camera like the Richo Theta Z1 or a budget model like the Trisio Lite VR 2 the act of capturing Virtual Tour images is one of the easiest photographic tasks you can imagine. This VIDEO shot by our co-founder Brad Filliponi reveals just how easy it is.
From the moment you submit your 360° images to us, we can have a seamless and stunningly crafted Virtual Tour back to you within 48 hours.
Too much to gain here, and so much to lose if you leave the 360° out of your real estate marketing.
7) (Floor) Plan To Succeed: No Laser Measure Required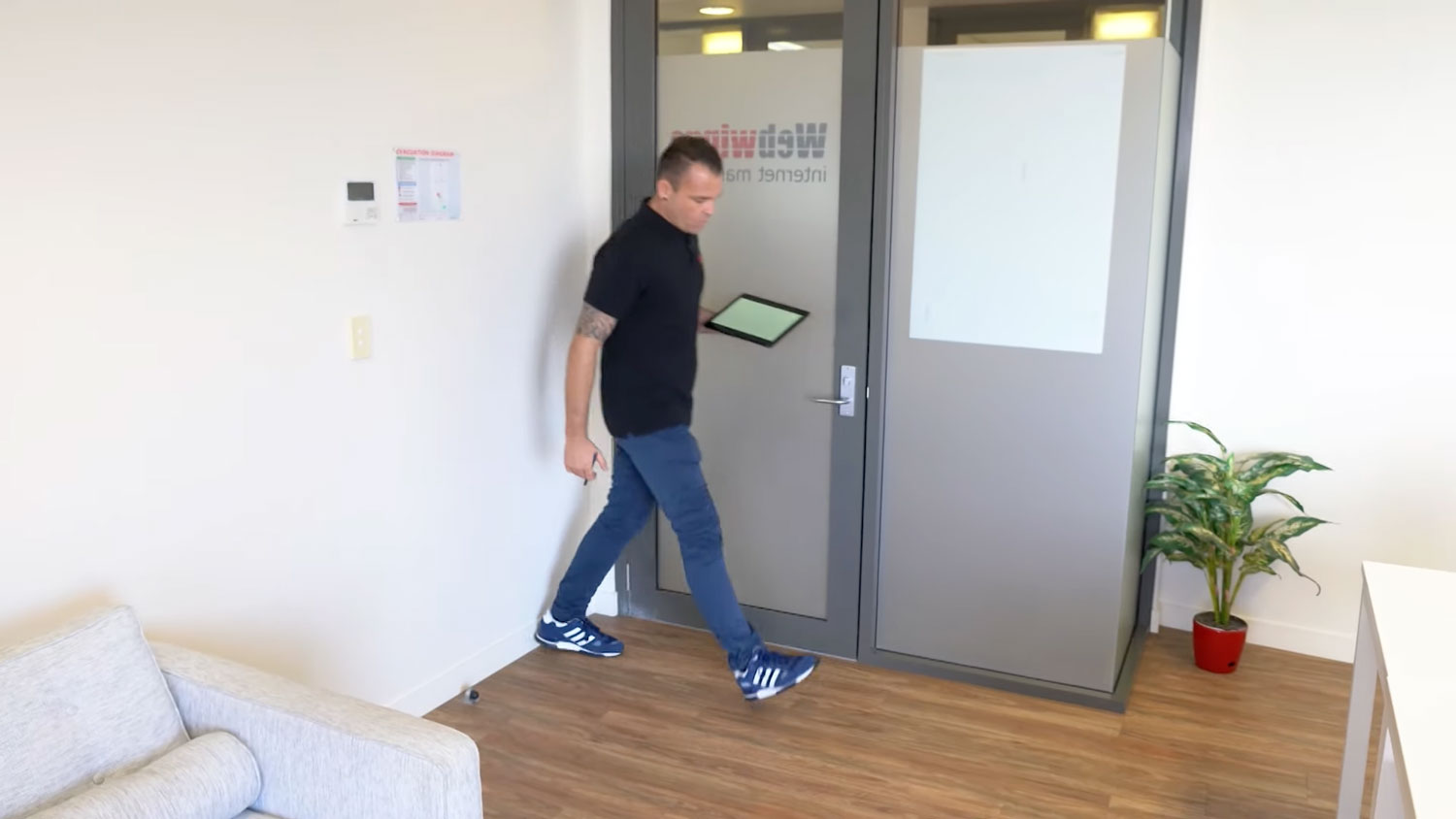 It's easy to create your own Floor Plans. In this screenshot from a video tutorial, Brad demonstrates how easy it is to 'walk out' a floor plan so that we have the rough dimensions to produce a professional-looking layout for you.
One of the best things you can do to retain serious interest in your listing is to include a Floor Plan wherever you promote it online.
Floor plans are vital and underrated in the sales process. Though buyers rank them third in importance among all real estate marketing visuals, less than 20% of real estate listings included them last year.
Floor Plans provide several valuable functions during the closing process:
they orient the prospective buyer to the layout of the property and provide the first mental blueprint of a home
they function as reference material for serious buyers to return to again and again as they are making up their minds about whether to make an offer
they provide general dimensions and layouts so buyers can begin to imagine moving and placing their furniture inside a property
One reason Floor Plans might be underused is that many agents don't know how to access them. It's really a very simple procedure. Anyone with a sheet of paper and a pencil can make a floorplan of a property themselves.
Check out this post to learn how to make a Floor Plan without even a laser measure.
8) Single-Property Websites Boost SEO
Once you've obtained all the above marketing materials, you might want to consider a single-property website.
According to Newsweek: "single-property websites will be the most critical marketing tool in 2022."
This might be a bit of an overstatement, but single-property websites have been known to gain an inside track in the realm of search engine optimization (SEO). Not all property is found via MLS sites. With a single-property website, your listing can stand out online when it comes to Google searches and other less conventional search methods.
The best thing about single-property websites might be that you can include all the lovely marketing materials that we at BoxBrownie.com produce for you under a single URL. Virtual Tours, drone photography, 3D Floor Plans, and images of exceptional quality can all work together to demonstrate why this property is so special that you've given it a site of its own.
We hope these tips have helped! If you want to get cracking on your next listing, SIGN UP with BoxBrownie.com today and enjoy 4 free edits on us!
---